This week was very busy for me, as I was running to catch some great Black Friday deals... :) Anyways, I had two priorities at the beginning of the BF week and I have accomplished both... One was buying a new mobile phone for video and photo publishing purposes, and other was upgrading my membership at the CTP website to the Entrepreneur level! Both things are done, now it's time for doing some work around them :)
Let's see some of my stats in the #CTP tribe and ClickTrackProfit website.
As always, let's start from daily logins through the week... Everything green, CHECKED! The whole month is green, which is even better... :)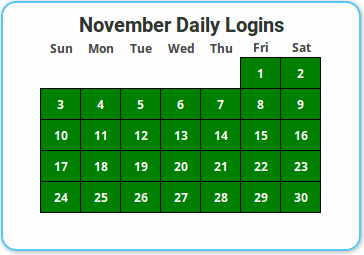 My CTP rank is still the same, Apprentice 8, but I Have done a few upgrades in separate categories. For example, I have level up my Training rank to Bronze level 8, my Team rank is not anymore Bronze, I have reached Silver level 1. Also, I have upgraded 2 levels of my Scavenger Rank from Bronze 8 to Bronze level 10 and Gauntlet rank to Bronze level 14. So, there were pretty many movements this week.

The next thing in my reports is usually #badge counts. I have collected 319 badges in total until this moment and I have found one that I didn't have earlier!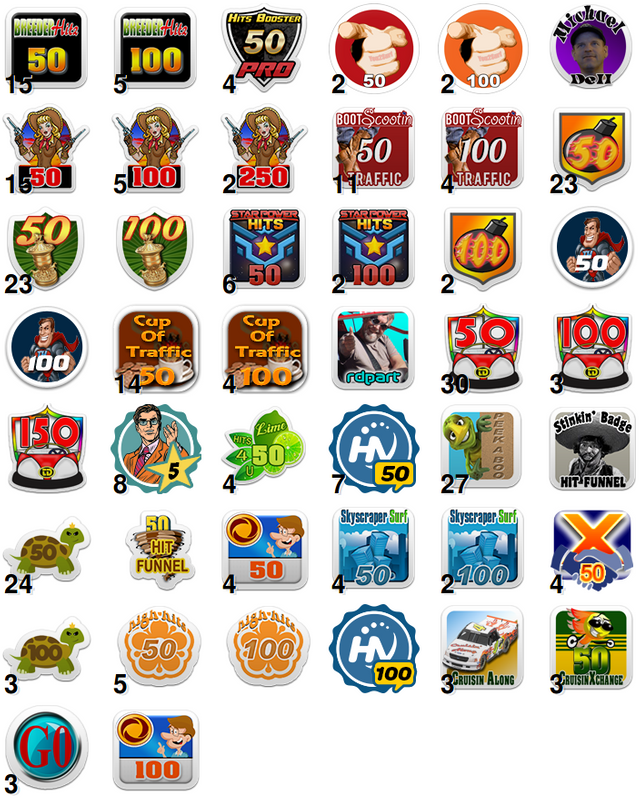 Let's take a look at my #CTPTalk stats and tokens. I'm still in the Top5 CTP token holder, actually at the 4th place which is awesome! I will probably sit on that place for some time (or drop... I hope not :) ) because the third place is 18K tokens far away :)
At the moment, I have over 27.5K CTP tokens staked and my 100% upvote is valued around 29 CTP.
That's all for now. IPN had a pre-launch during this week (looks awesome) and full implementation will probably come very soon. I hope that my staked tokens will generate a regular amount of tokens which will I invest in projects that will accept payments in CTP tokens!
~ph~

.:. .:. .:. .:. .:. .:. .:. .:. .:. .:. .:. .:. .:. .:. .:. .:. .:. .:. .:. .:. .:. .:. .:. .:. .:.

Don't forget to follow, resteem and browse my steempage to stay connected with all the great stuff!

Do you need FREE affiliate marketing lessons? Join ClickTrackProfit

.:. .:. .:. .:. .:. .:. .:. .:. .:. .:. .:. .:. .:. .:. .:. .:. .:. .:. .:. .:. .:. .:. .:. .:. .:.