Hello everyone it's teenagecrypto and today I have a wonderful post for you. So today I went on one of the local charters near me and let's just say it was great. I mean I never have been on a charter with just 20 people usually I go on the bigger 100 person fishing charters. But after today I ain't going on those big boats anymore. The workers were great and helped me catch a picture perfect fish.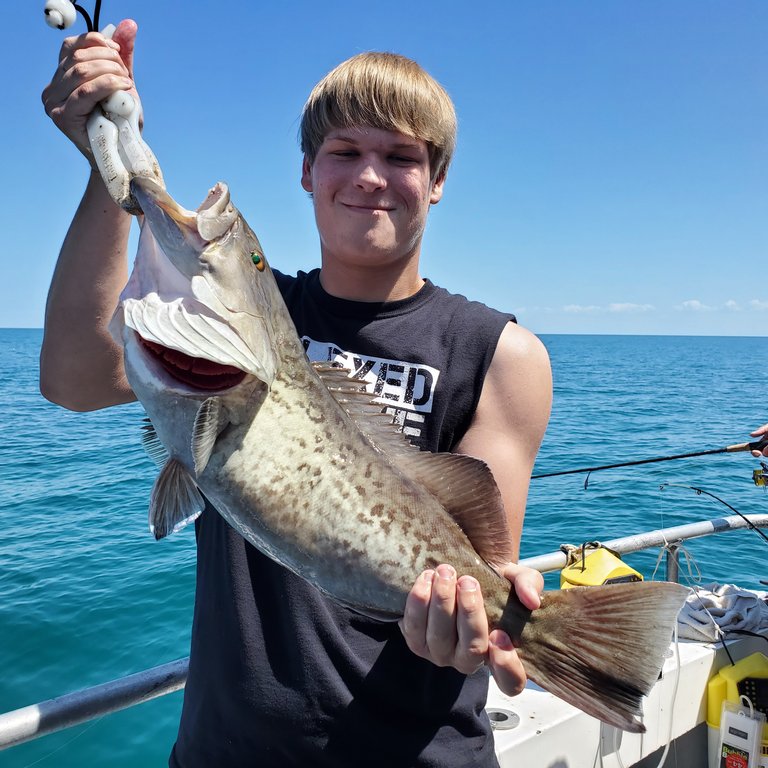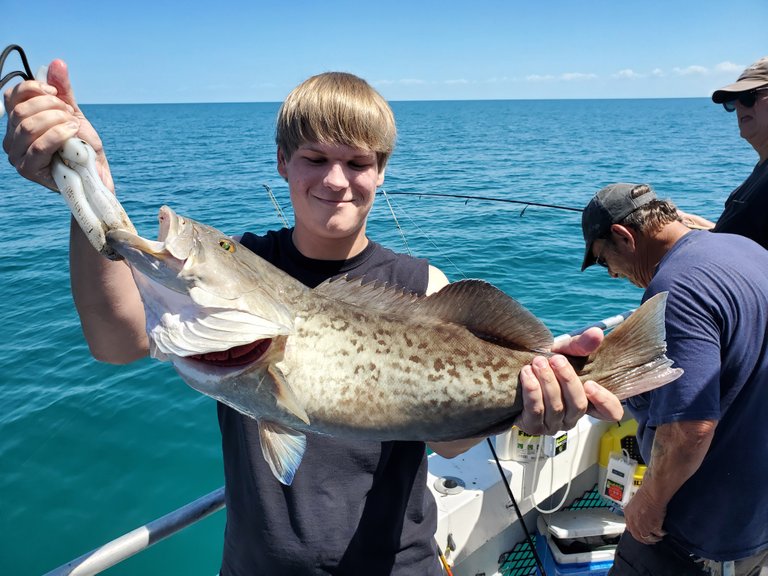 When we first got there I caught a lot of grunts. But then I wanted a grouper. So I told the first mate I wanted a picture perfect fish and he said okay. So he changed my rig to a grouper rig and gave me a piece of fish to throw down. 10 minutes later I caught him.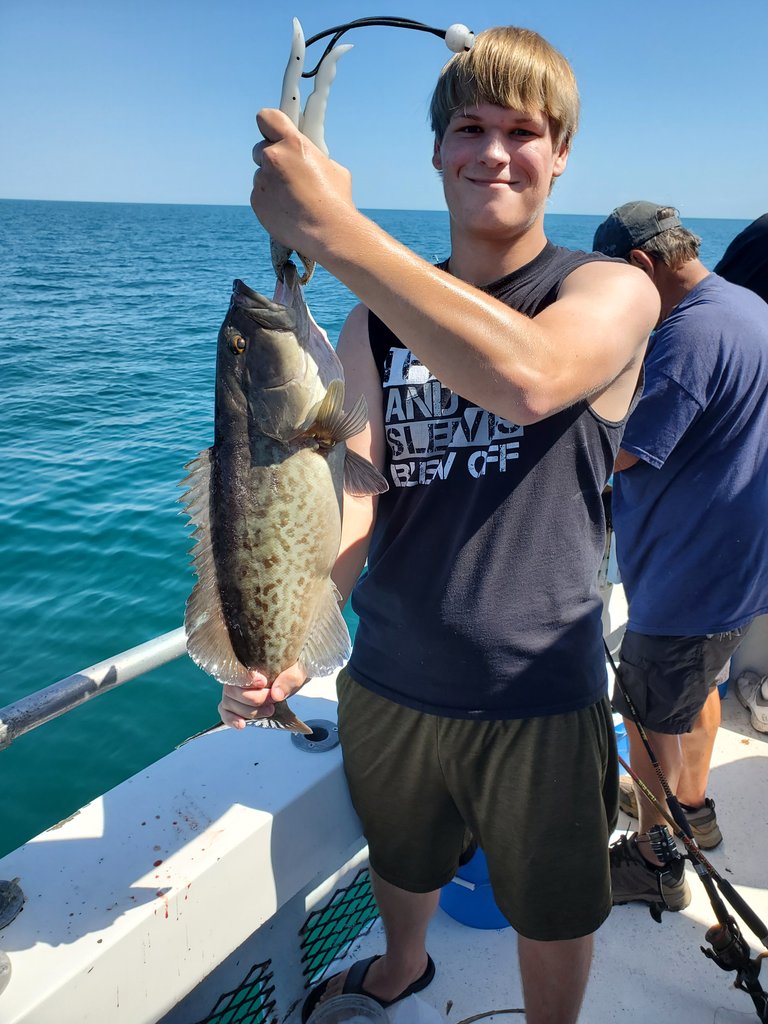 Here's the second grouper I caught. Someone next to me also got a really huge pufferfish about 2ft I never seen one that big.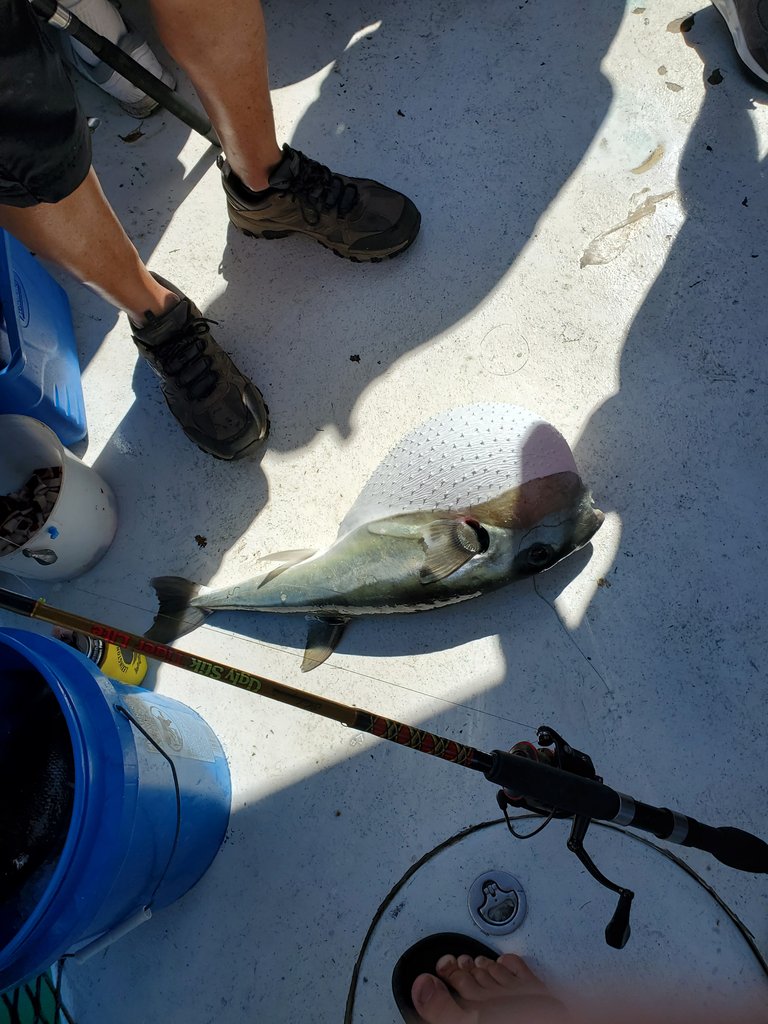 For just 75$ I consider it a great trip. The boat left at 8 and came back at 4. 20 people on the boat to talk to and you could see there catches. The only downside was you had to bring your own food and drink. But I don't mind bringing a couple of sodas and snacks. The bigger boats have kitchens on board for burgers. 2 hours till you get out and 2 hours till you get back. But we saw dolphins and flying fish. As well as pelicans and my favorite yet annoying bird the seagull cause no matter where you are they will always find you. Do you think it was a good price for the trip with pole, license, tackle, etc? And they helped me catch what I wanted.
Well I hope you enjoyed learning about my trip.
Thanks for stopping by