Do You Have Your Own Domain?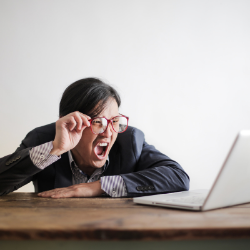 Are You Guilty of This Mistake?
I am very guilty of this mistake!! Being an owner of multiple domains, you would think that I would be pointing everything I do online to my domains. Incredibly enough I am not. Adding insult to injury I have awesome hosting by SiteGround Hosting, they are not cheap but the support is 24x7 and awesome.
Domains + Hosting Not Just For Websites
Don't limit yourself. Depending on your hosting plan you can do almost anything on your own site. You can have all of your Lead Capture Pages hosted, you can track your ads, host your blog (as many of us do with WordPress) and so much more. Like so many other things I am under utilizing my domains and hosting. For me this is big money because I pay $97 a month for click funnels. Now that I fully realize that I can build my funnels on my site I can save the $97 monthly fee. May 1st rolls around and now you have $97 that can be spent on anything like more CTP & CTPM tokens, or Worker Bee tokens.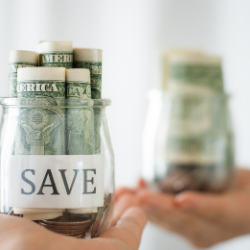 What Else Might I be Under Utilizing?
ClickTrackProfit I love and use it daily, well this month almost daily had a crazy day and did not log in before my clock 9pm which is midnight on the East Coast, yup you guessed it that is a new day lol. Being that I spend the money every month to be at the Entrepreneur level, that I would utilize it fully, nope! Have not used all the LCPs, Forms, none of the Gauntlet Sites or views, and so much more. I am sure that correcting this will reap all kinds of profits. Ask yourself the question am I utilizing my programs and platforms to the full extant of my membership?

What's My Point?
I was able to find an extra $100 an month by utilizing my hosting better. I know that when I correct my CTP usage the profits will be huge. Take a real good inventory of what you are paying for and see if there is not some over lap where you can fully utilize 1 and cancel another. This is not something that can be accomplished over night. Give yourself some time to make the proper adjustments so that it is sustainable. For example if I continue saving that $100 a month for 60 months (I factor and plan everything out for 5 years) that is $6,000.
Thank you so much for reading, your comments are greatly appreciated :-D
---
---