Eddie Earner Cartoon shorts #12 - The Pumpkin craving Contest
12th of the series of short cartoons starring Eddie Earner. They are amateur, the plot lines suck but they are written to be a good excuse to get away from crypto analyzation, HIVE politics are whatever else you are doing and be entertained for a few minutes and unwind. These shorts are used as a way to produce humorous content, something that different.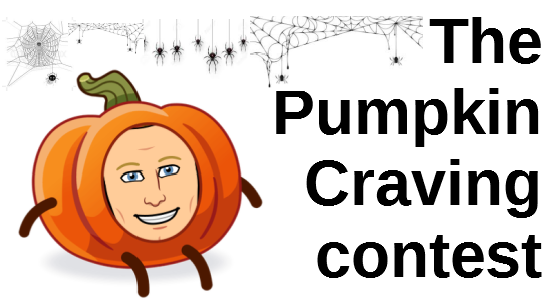 The Pumpkin craving Contest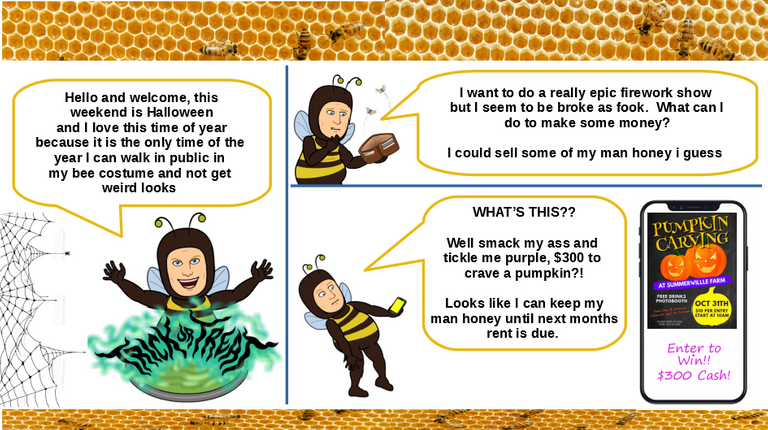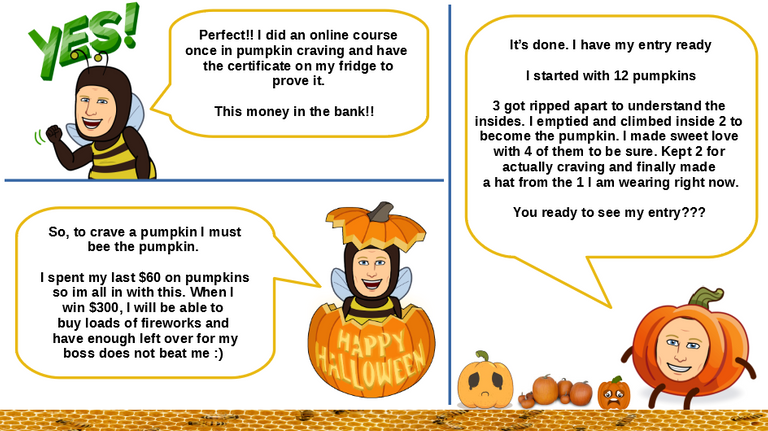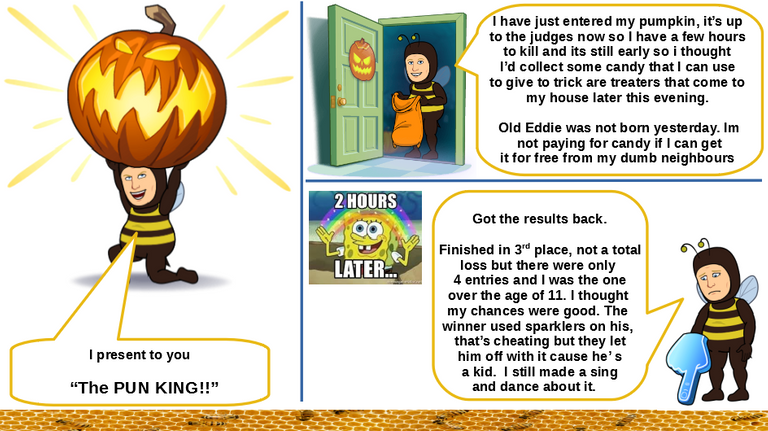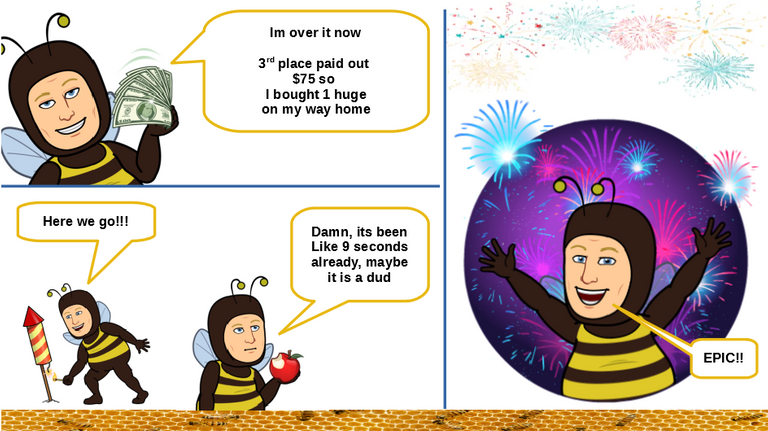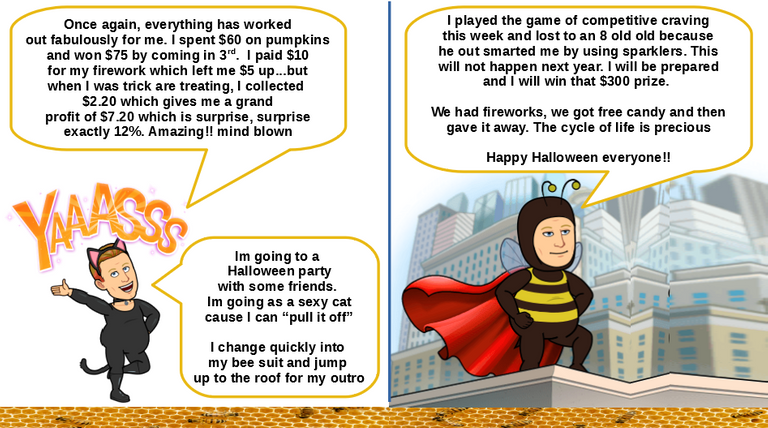 What a super exciting story for the Halloween season. I love fireworks and was very happy when I was able to set off a big huge one. As always we came out with a 12% profit, this 12% per week thing is starting to feel very consistent. It's a nice feeling. Anyways, I hope you enjoyed my adventure this week and HAPPY HALLOWEEN from Eddie Earner.
A new cartoon short will be released every week on Mondays
Please follow me at @eddie-earner for new cartoon shorts
---

---
Basic Stats
Every week, I update these basic stats for EDS tokens that wish to keep up with how things are going for Eddie. This week we start week 1 and as with every week, the results are consistent ....... consistently going up. That's right, we can't lose. Just check the numbers every week. I might be a BEE but i got A's for maths.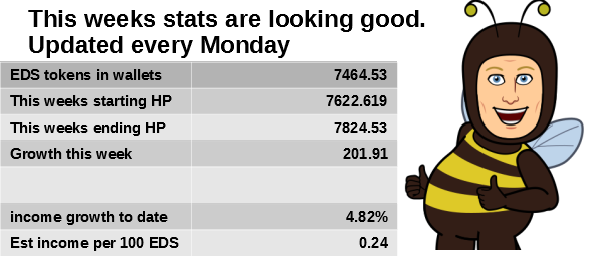 The 201.91 HIVE profit was made up from 70% post rewards and 30% leasing. Remember to give a big upvote as it's all powered up.
For full details about Eddie Earner and his EDS token.
Please use the comments for asking questions
Thank you for taking the time the view this post and reaching the bottom. Posts are released weekly every Monday. To stay up to date, go to my main Profile by clicking @eddie-earner and clicking on the "follow" tab.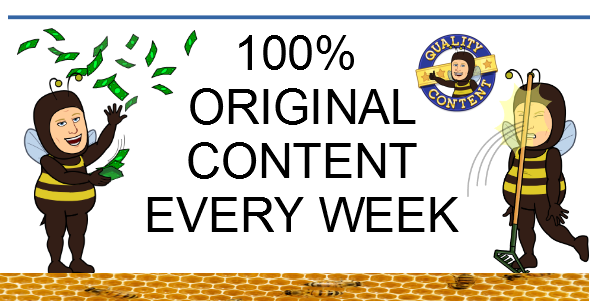 EDS tokens are now available - Just search EDS on hive-engine. Priced at 1.01 HIVE each. Only 20,000 available

Please upvote if you liked the cartoon/content and REHIVE it to your followers to share the joy and silliness of Eddie Earner
---
---