Why a LENM:LEN Dieselpool?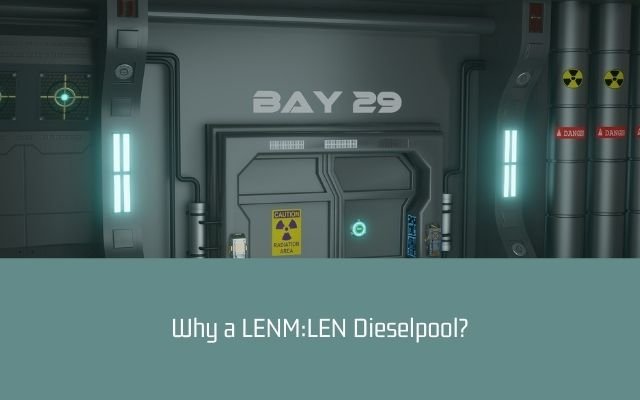 Some of you asked why we would do a LENM: LEN dieselpool. It's not common to pair a miner and the token it mines. People would probably expect something like LEN:Swap.Hive first. We will try to answer this question in this post. There are actually a lot of reasons:
A way to redistribute our earnings from the secondary income streams
The money collected from the sale of LENM is delegated out and the interests of these delegations is the money that we work with. 25% of this money flows back into the fund. 25% is used to buy back and burn tokens and 50% is invested in secondary income streams. These income streams are growing and we generate income with them. Instead of letting them get bigger and bigger, we would like to redistribute a part of this income with you. By linking a reward pool to the Dieselpool we will be able to distribute an array of tokens to you.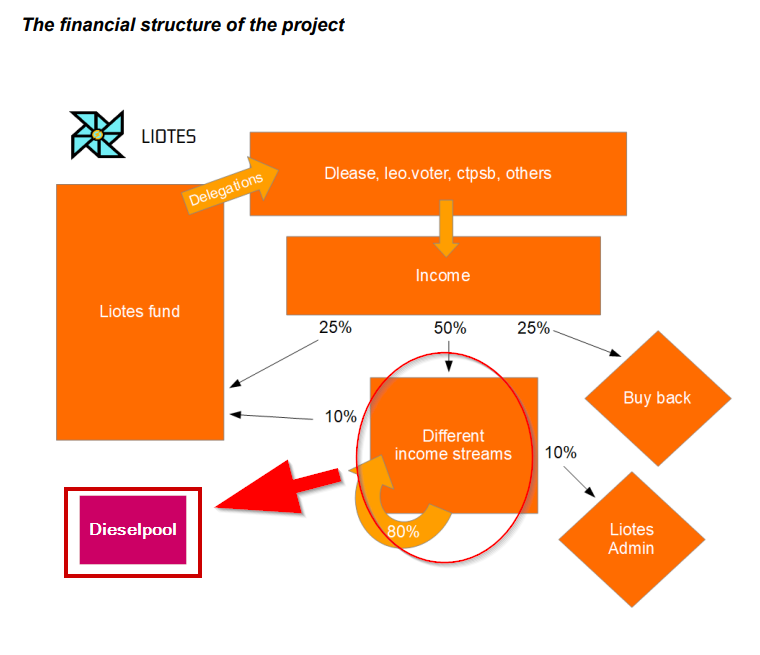 Holders of LEN and LENM will be able to get these rewards by providing liquidity to this Dieselpool.
Paving the way for organic growth and compounding in Liotes
For the people who have LENM staked that mine LEN tokens, we wanted to add the possibility to grow organically in Liotes. With the Dieselpool you will be able to buy LENM with LEN! You will therefore be able to grow the amount of miners just with the LEN that you have earned with them! By reinvesting your earnings you can compound your income!
Staking ability for LEN
At the moment LEN tokens that are mined by LENM can either be sold on the market or used to buy Risingstar packs. With the Dieselpool it will be possible to stake LEN and get a return from it. This is one more use case. More use cases means more demand for LEN and more market volume.
Regular return also for small holders
If you have very few LENM staked, you will get a LEN as a mining reward very seldomly. With the Dieselpool even holders of small token amounts will get a daily payout from staking tokens.
Options for staking LENM
You will have the possibility to stake LENM as you do today to get LEN or you can stake them together with LEN in the Dieselpool. If you unstake LENM and put them in the Dieselpool, you will increase the APR for all LENM that are mining and reduce the APR of all the LENM in the Dieselpool. This will make the return on staking more dynamic. By adding new rewards to the Dieselpool regularly, there will arise opportunities to optimize your return on staking LENM.
You will even be able to influence the return of the dieselpool because everybody will be able to add rewards to this pool!
Growing the project without reducing your APR
With every LENM that we sell on hive-engine, we have more money that flows into the project. The return on the dieselpool might incentivise people to buy LENM. If these LENM are staked into the Dieselpool, they won't reduce the APR for the people using LENM to mine LEN.
Giving stability and regular returns to investors
The Dieselpool will distribute a wide array of different tokens but it will also distribute LEN tokens. The LEN tokens that we buy at the moment with the burn money are put aside and will be used to fund the reward pool. This will give stability in terms of return since the same token that is staked is also distributed.
By pairing LEN with LENM we will have two of our own tokens that are co-related with each other and also have a closely linked value. This means less volatility and more stability This will make this pool perfect for long-term investors that would like to save, and accumulate different cryptocurrencies… The risk of impermanent loss will be very small with the LEN-LENM dieselpool! Both tokens also have a limited supply and therefore the return of the Dieselpool will stay quite stable simply because there won't be unlimited possibilities to add more liquidity to the pool.
With this Dieselpool it will be possible to earn a wide array of rewards from our secondary income sources. However there will also be other advantages for everybody involved especially in terms of token supply. More about that in the next post :-)
As of today this is the state of the funding:

Image source: www.pixabay.com

Liotes
A project run by @ph1102 and @achim03
Resources
---
---