Here I am again with you to talk a little about the rise of sports.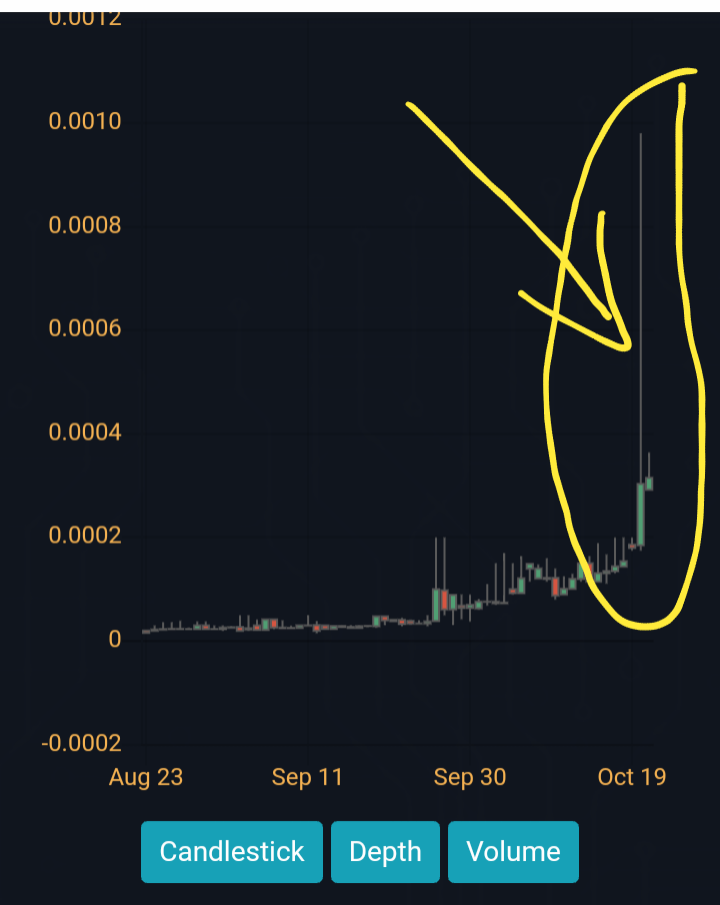 As shown in the screenshot, the green peak is long and sports has a lot of strength towards the uptrend and according to what I have learned about trader this bit is a sign that it will not stop the purchases of this token have been an exodus since there are many purchase orders and in my opinion sports can be trading at $ 0.0001 for a week, it is only my own personal criteria, it cannot be based on you to make investment.
The price of this token as shown by the capture, its lines between the purchase and the sale are very small that tells us that there are no problems with the purchase at that price since if it rises we can easily change and earn some hive for investors but for my that I just left him staked for healing.

Join sportstalk and win sports by publishing good quality content.