Hello @spinvest readers,
Today's post is written by @metzli.
Sometime in the past month, I went into the spinvest discord to ask what I thought was a great question:
"When will we run out of spinvest tokens to use as payouts for dividends?"
The team basically rolled their eyes at me.
I was ready to be up in arms. I am a HODLer of the token, I am a once-per-week writer for the blog, I shill SPI from the mountaintops, I used to give away SPI tokens to help spread the word, I deserve to know.
And I am right.
But they are right too -
I don't deserve to find out because I go to a discord channel and demand the information.
I simply am able to know because I go to the blog and read the posts and watch the videos
Just a couple of days before, there had been an update that covered my question specifically, and because I didn't watch the video, I didn't have the answer.
Which is about a year, in case you are wondering. @spinvest can pay out SPI in dividends for about another year.
Transparency, according to the google dictionary means distinctly seen or easy to perceive.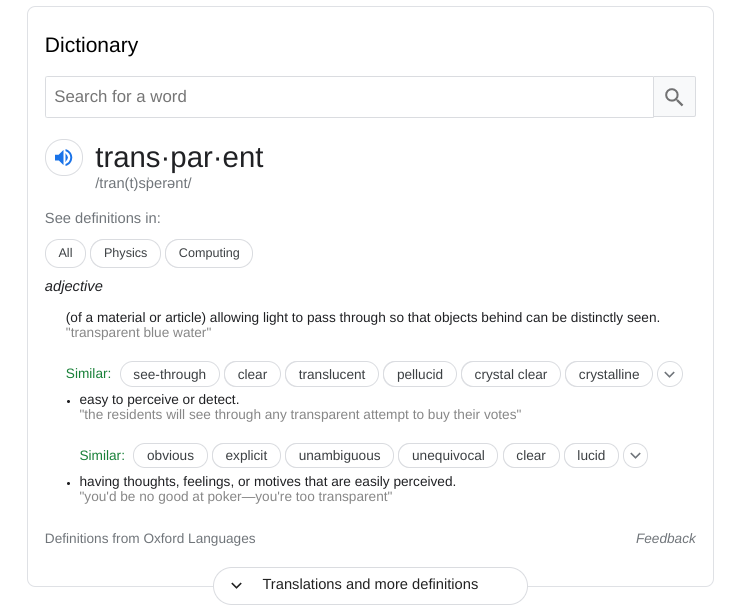 Nowhere in the definition does it say: "information relayed on demand."
Yes, windows are transparent, but, if you are not looking at the window, you cannot expect to see what is on the other side of it.
Also, windows are transparent, but, just because you can see through a window does not guarantee that you will understand what you see.
This is why transparency in the cryptoshere is relative
For example, @spinvest is transparent with our process, our hodlings, our payouts, and our roadmap.
However if you don't understand the basics of finance and crypto, you will not understand the basics of our SPI project.
Furthermore, it doesn't matter how much you understand about crypto and how much information your team gives you. If you don't take the time to digest the information, you will be unavailable to understand or know what is going on.
In order for a project to be transparent, you have to be willing to educate yourself on the basics of the project AND you must do the work, and read/watch the material presented.
Many of Hive projects aim to be transparent, but their windows get foggy too fast with too many directions, too many distractions, too many timelines, too many ideas, and too much anonymity.
Other HIVE projects aim to be transparent, but the ins and out of how the program works are too difficult to understand for the average user.
Still, others aim to be transparent, but have a hard time organizing themselves, and it makes the information difficult to find.
Projects like @spinvest do an amazing job of letting us know what is going on with our funds, but you have to be willing to take a look in order to be able to see it.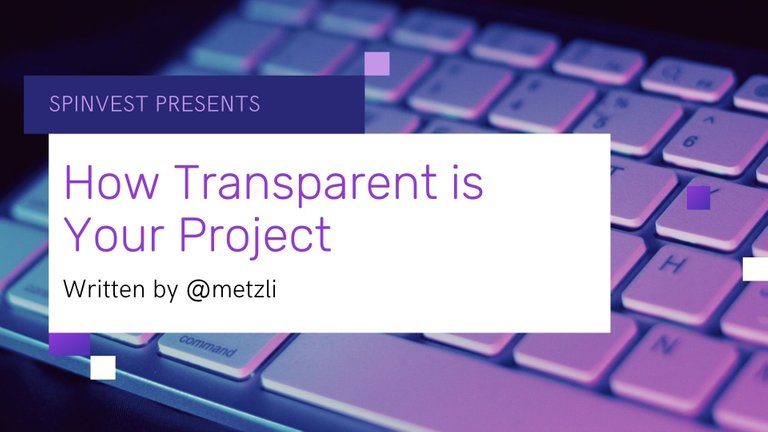 So, next time you are looking at a HIVE based project, ask yourself: What level of transparency does this team have?
How much basic knowledge do you need before you can understand?
How easy is it to find the information you are looking for?
How many people are there who can explain the ins and outs to you?
How often is the information being updated?
Which hive engine project is best at being transparent, and how much basic knowledge of crypto and finances must you know to understand it?