Let's vote which charity will benefit from the BroVest MEGA raffle


Hello, here we go again with another begging post for BroVest donations. I can see from the zero comments on the last post, people are really enjoying being asked for something and are afraid to comment because they know I will jump on him to make a donation, lol. But I am no quitter because I know that the more donations that are made, the more tickets we will sell and the better the live discord draw will be. So instead of begging for donations, let's make a quick vote on where we think 50% of ticket sales should be donated.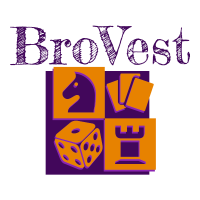 There's not much explanation required for each charity but there are links if you wonna learn here. We have 4 to pick from,
onetreeplanted.org - This charity plants tree's to help rebuild rainforests. Each $1 donated plants 1 tree - website
cencerreaserch.org - Since 1953, they have led the field with support for immunotherapy research and clinical trials - website
actionagainsthunger.org - With your help, we can expand water, sanitation, hygiene, and health programs to save more lives. website
@ecoinstant suggestion - Funding equipment for local children groups. Im sure he'll post us some pictures :)


If you have a suggestion for a different charity, please make it in the comments below. If your suggestion gets more upvotes or replies agreeing then the 3 suggested above, then that wins. Im not 100% sure how the Brofund team are picking a charity, so this vote will determine either 25% are 50% of tickets sales. 25% of Ray has plans for Brofund and 50% if he is happy to go with what we vote on here.
---
While your here.........
I may as will add in the details on how to how a donation if your feeling in a charitable mood. We have had 15 people been very generous so far and there are 4 days left to make a donation and help BroVest become the biggest raffle on the HIVE blockchain. We have to hit at least 20 prizes, come on guys, lets dig deep. Here is a list of the prizes we have collected so far. Free feel you click on the post links and upvote these posts.
The BroVest Donation List
(All donators will receive 3 free BroVest raffle tickets on the 23rd)

50% of all ticket sale will go to a charity to be decided on before tickets go on sale
Donations are being accepted until next Saturday the 22nd
Late donations will be taken but please the more donations we have before we start selling tickets, the more tickets we will sell.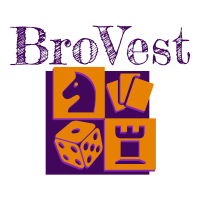 Live discord drawings taking place on Saturday the 19th September
---
---