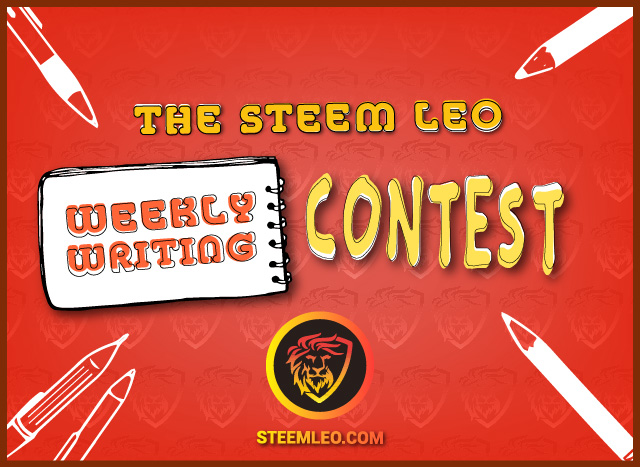 Just a few weeks after SteemLeo launched back in July of this year, we ran a writing contest. The intention was to make it a weekly contest for users to enter and make posts surrounding the "investing" niche, but the contest process needed improvements and our focus turned to other areas like the LeoDex and the upcoming LeoShop.
Now that things are moving along at a better pace, it's time to reintroduce the weekly writing contest. Winners are now nominated via our discord bot, which will make the contest process more decentralized and way easier to manage.
If you have any questions, please drop them down below or hit us up in discord.
Contest Details:
The Writing Prompt: "How Do You Use Crypto?"
It's as open ended as you want it to be. In case you're stuck, here are a few (optional) talking points that you could consider:
What's your process for buying and selling crypto to/from your local fiat currency?
Have you ever gotten paid for a service/product you provided with crypto?
Do you ever buy anything directly with crypto?
Requirements:
Minimum of 300 words
Must be Posted From Our Interface: https://steemleo.com
Deadline for Submissions Exactly 5 days from when this post is published (due by December 14th)
Tag your post with #leowritingcontest so we can find it!
Note on Upvotes: We'll be curating each and every admissible post submitted for the writing contest with @leo.voter.
Prize Pool:
First Place --> 100 LEO Power + 1x 100% upvote from @leo.voter on a future post
Second Place --> 75 LEO Power + 1x 75% upvote from @leo.voter on a future post
Third Place --> 50 LEO Power + 1x 50% upvote from @leo.voter on a future post
FAQ:
*How are the winners chosen? --> Posts are nominated by the curators in our discord channel. Nominations are tallied and the final winners are given a final round of curation and then selected.
*When are the winners chosen? --> The winners will be announced in exactly 7 days (when this post reaches payout).

all of our LEO author/curation rewards on this post are permanently burned from the token supply
#steemleo - A Next-Generation Community for Investors