Isn't awesome to be at this very moment present on Steem Network? Isn't awesome to be a part of creating history? Isn't awesome to be part of communities here, or as we called them tribes? Sometimes it is a good thing to be a part of some big community, but the real feeling you get when you are the part of the community in creation period when everyone knows everybody.
I think that we in #CTP Tribe are in exactly this period of time... The tribe is now 2-3 months old, but it is still growing every day. Regarding to Steem-engine.Rocks website the tribe has over 1200 accounts at the moment, 400 accounts have staked their CTP tokens. Those locked tokens are over 85% of all tokens in circulation! That percentage is really high and shows the confidence of the users in the project.
As the tribe is still growing and we are still at the beginning it is crucial to have strong and healthy roots for stable growth. In our case, that would be the people that have invested their time, money and heart into this community... And, that is something that every member of our community can be proud of!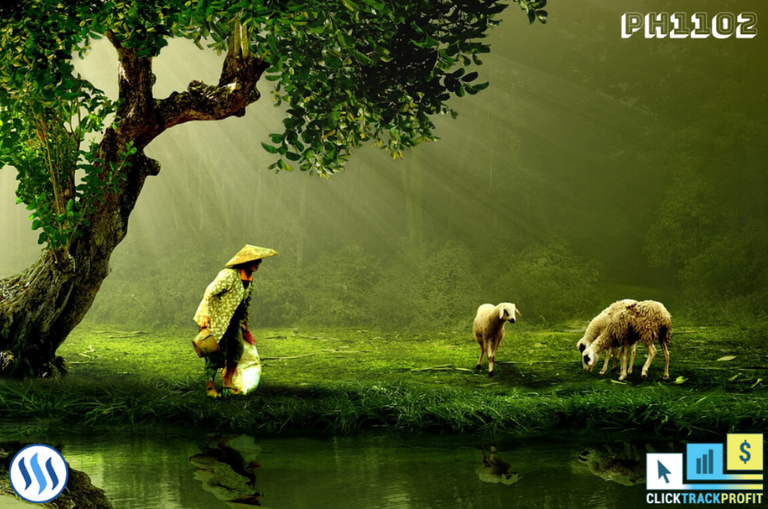 created on canva.com
As every shepherd knows his flock, our #CTP Tribe creator @jongolson knows his community members. For him, it was easy as a pie to write something about the Top 10 investors in our tribe in his CTP Update post... I would go a little bit further and say that it wouldn't be a problem to do that for Top 40 or Top 50... I have taken a look and noticed that I know almost everyone from the first 50... And I didn't know this awesome CTP community BEFORE Steem! I'm a newbie here!
What does it mean? I would say that CTP Tribe is in good hands and it is a great cornerstone for future building. With such loyal members, at the start of the building, we can't go the wrong way... And if we go, there will be always some members to push in the right direction!
Join us on Discord, Telegram, Facebook and of course on CTPTalk and be the part of this awesome family!
Welcome to CTP Family!
~ph~

.:. .:. .:. .:. .:. .:. .:. .:. .:. .:. .:. .:. .:. .:. .:. .:. .:. .:. .:. .:. .:. .:. .:. .:. .:.

Don't forget to follow, resteem and browse my steempage to stay connected with all the great stuff!

Do you need FREE affiliate marketing lessons? Join ClickTrackProfit

.:. .:. .:. .:. .:. .:. .:. .:. .:. .:. .:. .:. .:. .:. .:. .:. .:. .:. .:. .:. .:. .:. .:. .:. .:.