Choose your path based on your actions, not others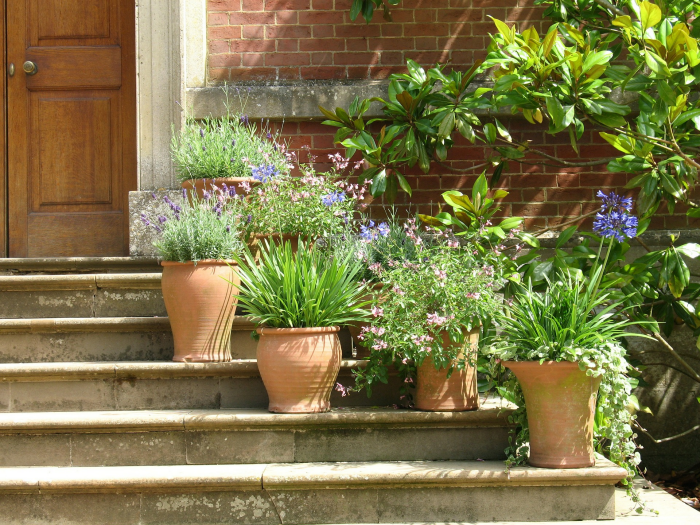 Many years ago I was enjoying some drinks with a group of people. I'd call them mostly people I know than friends. I'm picky about who I call friends. I digress.
The drink flowed, tongues got loose. They often do when spirits are being consumed. The conversation turned to stories about people not present. Some of them were not very nice stories. Some not very nice stories were more about jealousy the storyteller had for the person being talked about.
This was a time I chose not to contribute to the stories. In my more aware times, I often wonder what stories they tell about me when I'm not present. I let the hot air flow past. I listened. I felt a hand come gently to rest on my arm.
I looked at the gentleman beside me who'd been letting hot air flow by. He leaned toward me. "You know I have a step at my back door. Every day I sweep that step. You know, I'm so busy keeping that step clean, I don't have time for other people's steps."
It took me a few moments to take in what he'd said. I've never forgotten those words, or their meaning.
Complaining About Others On The Platform
A common theme I see coming up on platforms I write on is people complaining about how others succeed. The most common of those is people complaining they write quality posts getting low attention and some person with a spammy post gets a lot more attention. Some platforms I write on lets people earn for comments and their posts. The complaints apply to the comments too.
Here's a little dose of reality. Everyone has to do the work to get established on a platform. Writing content doesn't guarantee people will flock to you. There's no magical way to grow your following.
It's up to you to build a following. Not the people you're complaining about. Yes, it's galling when someone posts dreck and gets more engagement than you do. That's the reason most platforms actively work to stop spammers.
Work to support the efforts to eradicate spam. Don't let its presence decide if you continue to take part. Don't expect anyone to take responsibility to elevate you on the platform. Other than you. If you get noticed and a deserved boost, appreciate it and keep working.
Work To Build Your Own Following
How to get started and build is basic on any platform. Visit the posts of others. Read their content and leave thoughtful comments. If you've enjoyed the content, explore their account. Visit some more articles, leave comments. Keep returning. Keep it real.
Yesterday on one platform I write on someone who had just followed me, sent me a private message. The full message was.. I just followed you, follow me. Not a note introducing himself, just gimme gimme. My response was to tell him I would not follow him and to feel free to unfollow me.
I would have seen a notice of his follow. I would have looked at his account and might have followed him. His selfish behaviour guaranteed I would do neither.
Follow Zig Ziglar's Advice
I'm a firm believer in Zig Ziglar's philosophy that if I help others to get what they want, I will get what I want. I need not keep a ledger on that. I just need to police my own motives and trust others to do the same. People of like mind usually find each other.
Bottom line. Keep your back step clean and work to help others instead of wasting time on being envious of others.
Off to sweep my back step

Shadowspub is a writer from Ontario, Canada. She writes on a variety of subjects as she pursues her passion for learning. She also writes on other platforms.

She created Prompt A Day to share with others. You can subscribe to Prompt A Day for a set of ideas in your inbox every day