Last weekend I took a drive north to the east coast of Alcudia bay and to a town called Betlem. A friend and her dog were to meet me there and although I felt a touch hungover from Friday's fun, I really wanted to get out in the car and earn some more practice points.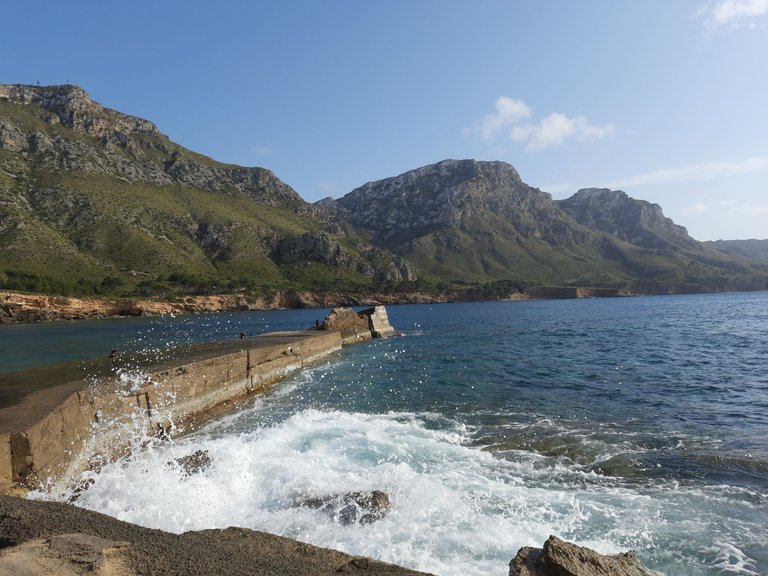 The drive was around 30km and took about half an hour, although I wasn't counting or in any rush. Every road here is a new one at present, and if you head to the quieter parts of the Island it's likely their will be narrow parts, winding hill climbs, jagged rocks on one side with a cliff on the other, or all of the above at once.
I've quickly realised that driving in towns and cities is, for the most part, easier than making your own way on roads you don't know, as described above. Following the car in front or spending much of your time at traffic lights seems much more straightforward, although probably more frustrating as years go by and handling a car becomes second nature.
At present, I wouldn't say I'm enjoying driving and don't really understand people telling me they 'love' to do so. Perhaps when I've done a few thousand more kilometers, and I don't need silence so I can hear the engine, this may change.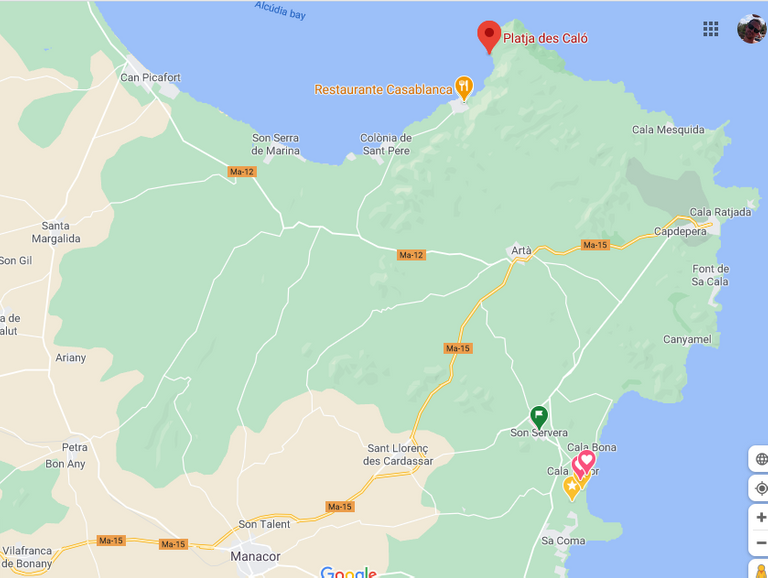 What I do have for the car is a decent phone holder, and without Google maps chirping out instructions I would be totally fucked. Overall, the app did a great job and the only close shave was a 'bear right' from a dual carriage way that quickly turned into a Give Way sign - too quickly for me to stop, but there was nothing to give way too, lucky.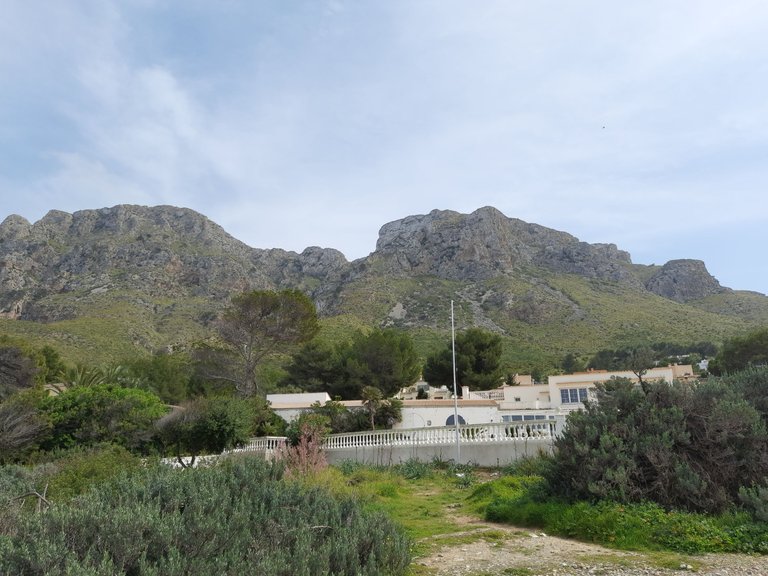 I parked outside Restaurant Casablanca, which is the building in the image above. To the left of me, and viewable from the seating area outside the Casablanca, is Cala Na Clara - images below.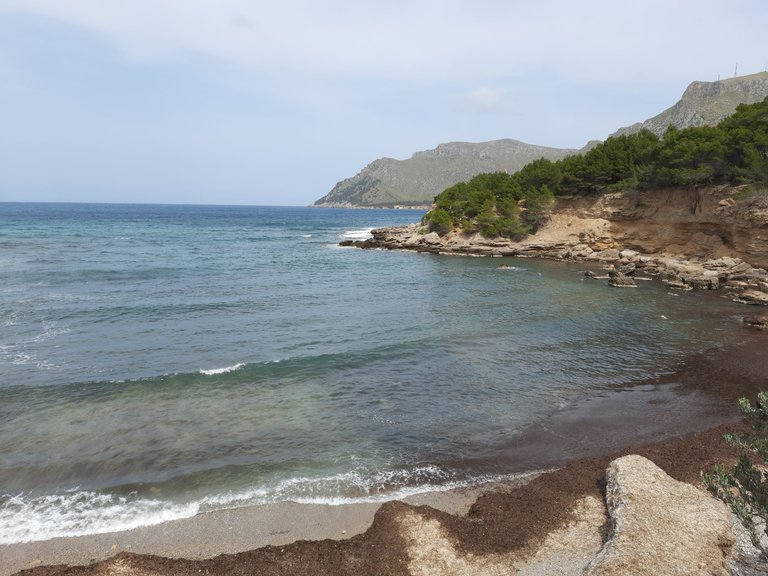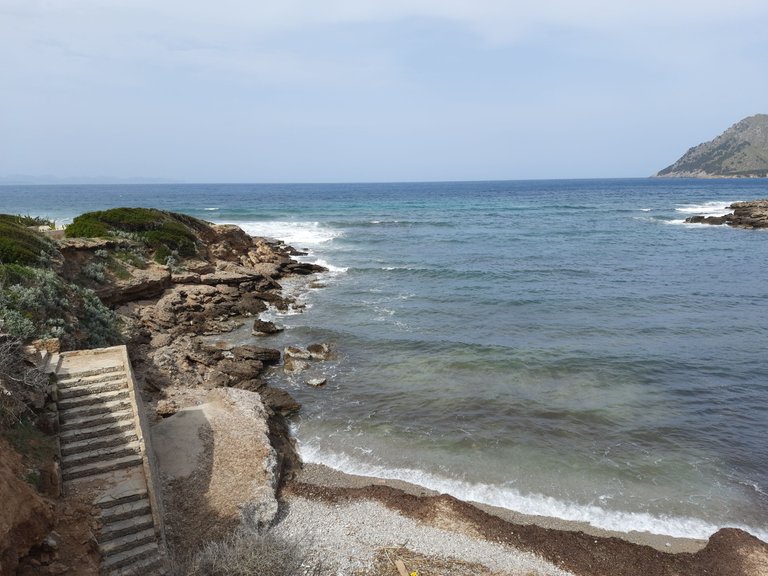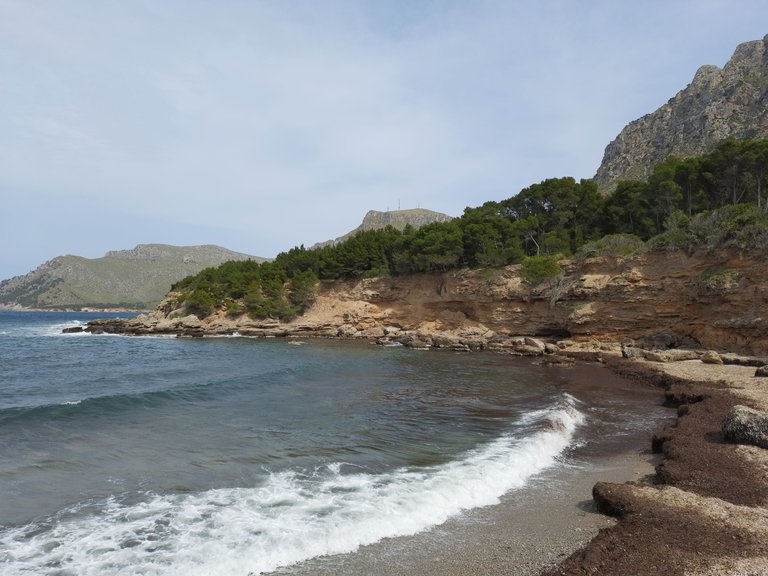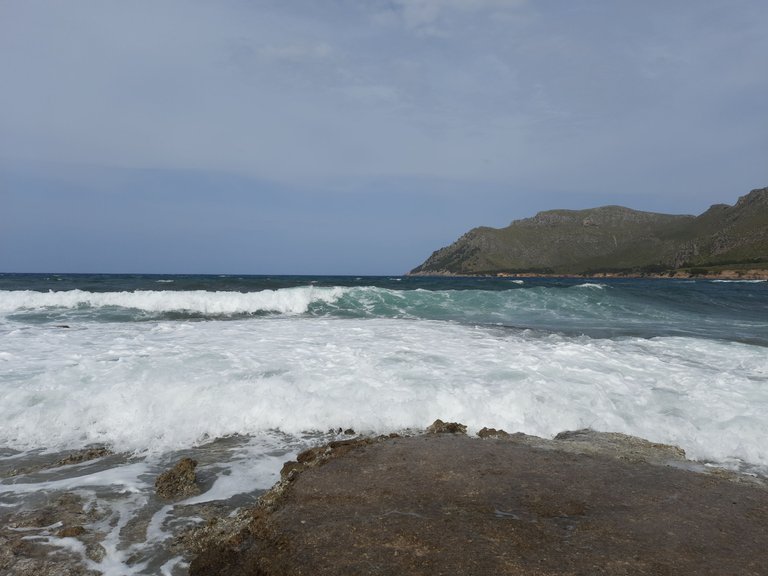 ---
On leaving the town of Betlem, heading towards Playa des Calo, an signing informing you that there will be no getting your tackle out, whatever size it is, and no trophy presentations.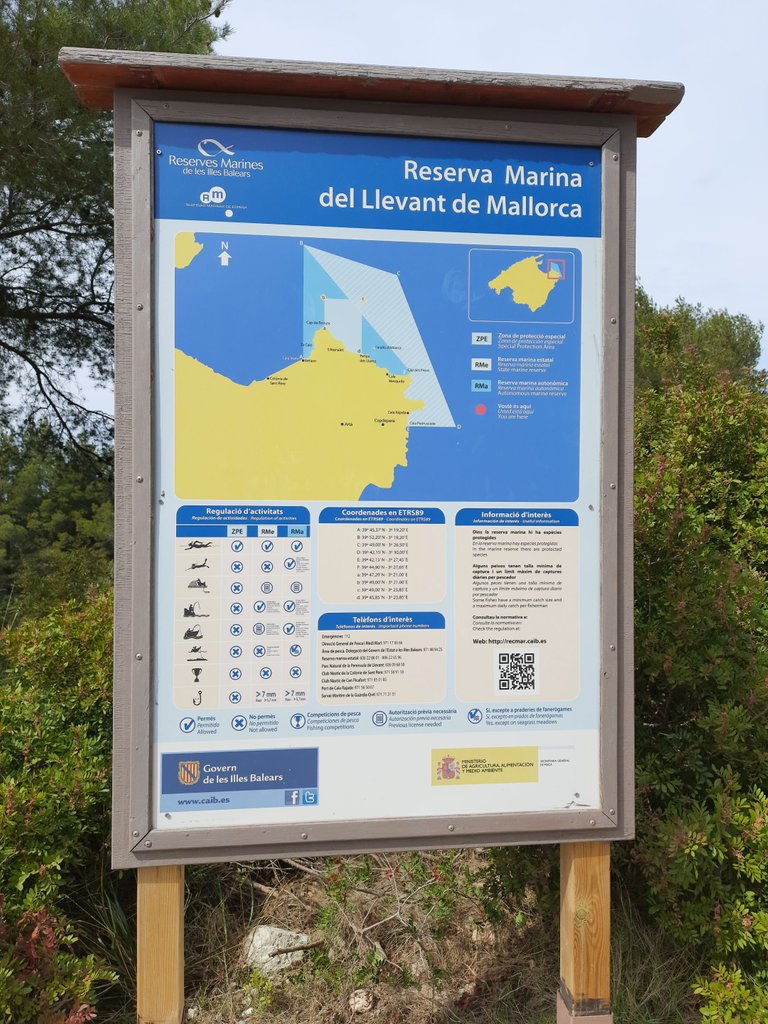 Hills on one side...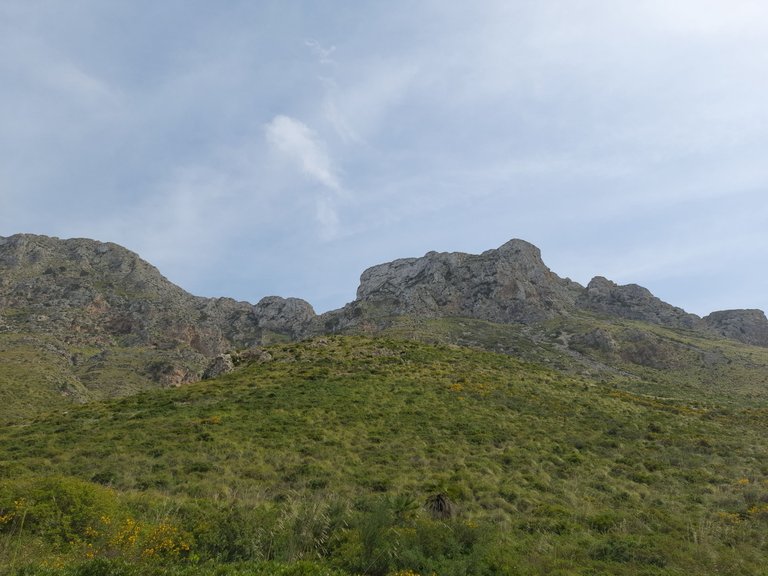 Water on the other...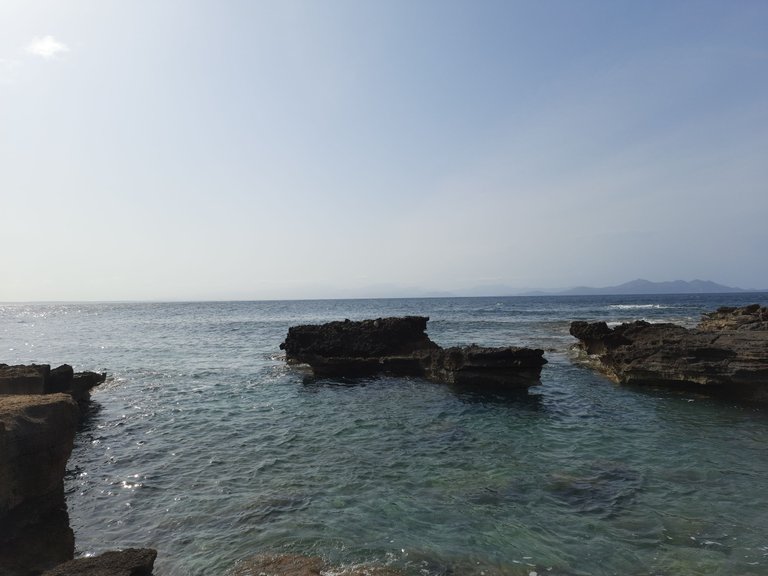 Around half way, the hidden Cala d'es Torrent from between the trees. The beach was occupied, I could see legs poking out from the rocks. At present though it is so easy to take a bunch of photos without anyone else in the frame!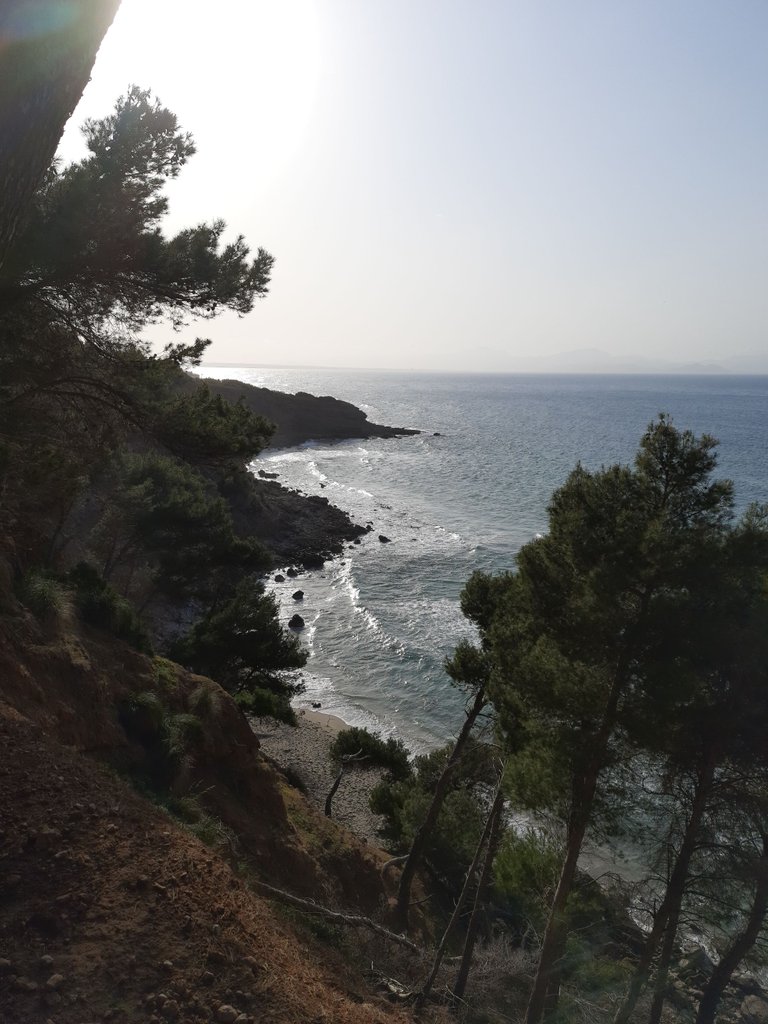 Destination reached, and I forgot to take a photo of the beach. This looked to be a dock, although perhaps not used to much these days. The sea was lapping up against the right side and has eroded the section which meets the land.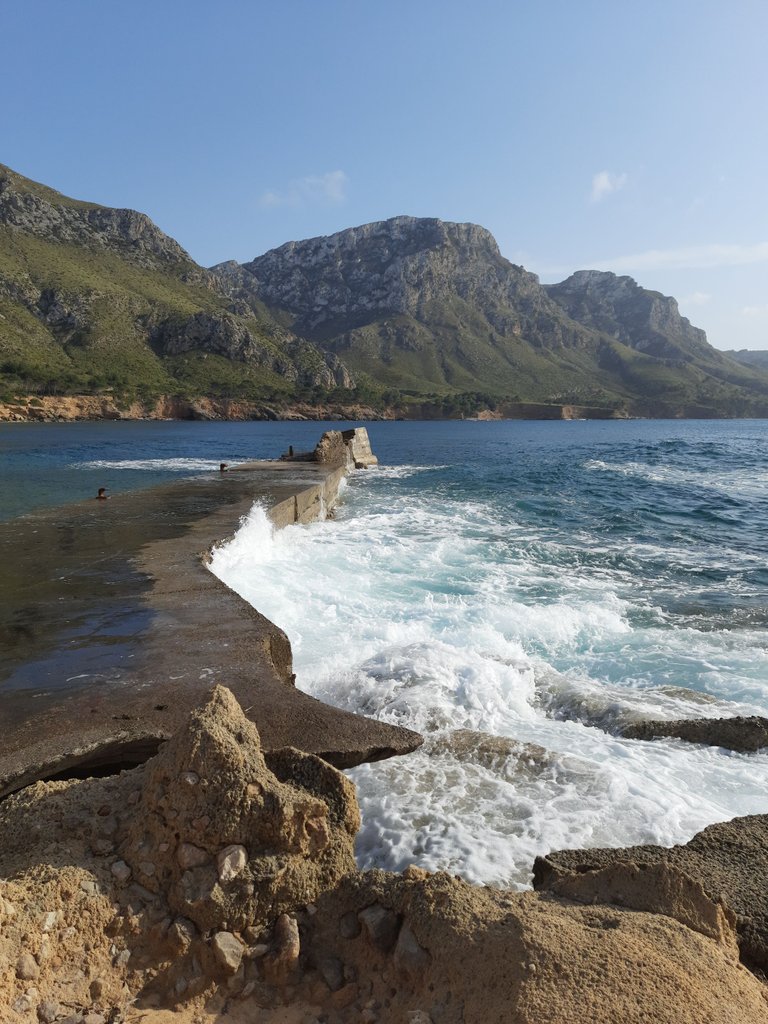 All in all, a decent afternoon. My hangover subsided and the car and I made it home in one piece.
Cheers
Asher