My Experience With Marketing Channels
Hey JessMarketers
Since you're on a site that pays you to use it, you're most likely interested in making money online. The best way is still to market something, either your service or products you can create, no two ways about it. I sell my consulting services online, and I do the same thing for tons of businesses both locally and internationally, I'm always looking for new ways to get cheaper traffic that converts and trying to balance all of it to get the best mix.
If you're trying to get marketing tips from random strangers on YouTube without having a background in marketing I'll say it's very hard, you can't decipher the bullshit between actionable tips and to be honest, most of them just blab on longer than they need to, and it's annoying.
Remember everyone on the internet has an agenda, and these marketers are trying to sell you that you can do it so when you fail, you pay them for help.
In the interest of helping people understand where to put their efforts, I'm going to give you a rundown of channels I use and the truth behind them.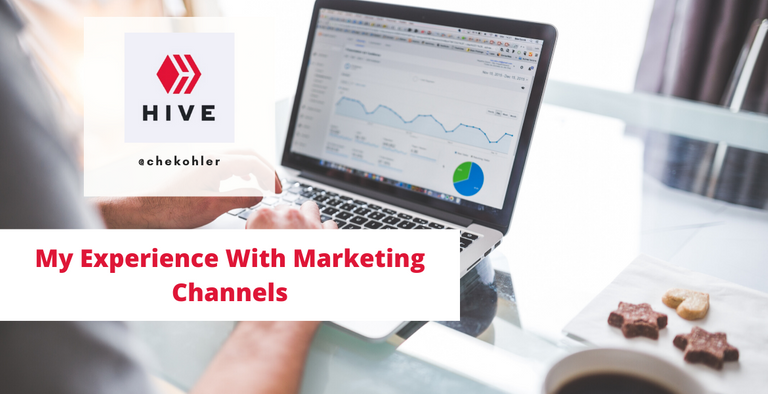 Organic Search Engines - Google, Bing, Yahoo etc
Slow, painful and a lot of hard work but worth it in time. I've spent the last four years building my site to 1200 articles, 5000 backlinks from over 1000 domains and the domain authority of 38 according to MOZ. SEO is by far my most substantial traffic and lead gen channel, but it took me hours of work to do it.
Still combine this with paid search, and you'll have a demon on your hands.
Paid Search - Google & Bing Network
In terms of instant results, you don't get better than throwing money at Google and Bing. Google will bring you the most targetted traffic out there; Bing will do the same across its partners too like Yahoo and DuckDuckGo so its with throwing a few bucks being especially if you're in the UK and US and you have an older market you're targeting. India and Canada are also great markets for Bing traffic.
If you want to start somewhere, start here and put on conversions and remarketing tracking to improve your campaigns over time.
Email
If you're not segmenting and sending 1-1 communication and drip campaigns when you're small, you're probably not going tog et big enough to do email blasts, still a very potent channel but it needs to be done with care and a strategy.
Web Push notifications
Worth collecting I would say to supplement your email strategy, but response rates are pretty poor unless you're pushing an offer.
YouTube
Oversaturated and you're at the mercy of the algorithm, you'll have to create tonnes of content before you get traction on here and it's better to pay for views with an ad post and then get users to your channel and convert them into subs.
Once you get a good churn going, you can then push your subs to your site and into direct marketing channels. YouTube takes time and is expensive and is not great for regional content if you're product is SAAS based or online-based yes its a great channel.
Facebook
Facebook organic traffic is dead if you're getting 1% - 4% of your audience to see your posts you're lucky. Boosting your posts is also a complete waste of money unless you're into branding or have some sort of special pull like a competition, its a complete waste of time to boost to your audience.
Facebook organic is reserved for news sources and not for you or for brands, if you're not an approved journalistic source, you're fucked for organic reach.
Facebook does still allow video and live streams to get some decent exposure, so if you're into that, it could be a good way to reach people. If you're still on the organic buzz, I'd say Facebook Groups and the marketplace is your best bet to extract traffic as well as searching for content and then commenting and reaching out 1 on 1 to people.
LinkedIn
Unless you're creating video content this platform is dead, if you're just going to do posts, hit up engagement pods and groups, that's the best way to improve your reach. Buying ads on Linkedin is ridiculously expensive, I wouldn't recommend it unless you have serious cash to burn.
Instagram
Has gone the way of the Facebook dodo, organic is dead if you get over 10% of your audience to see your content you are doing great trust me. Instagram wants you to pay for views, and that's just what people are doing, using the native advertising.
Do not use 3rd party services like buying followers, likes and engagement its total trash and waste to build your profile. Building your profile organically requires a lot of work, you need to post content and stories all the time and engage in comments and posts to try and move your way up the feeds and get to the explore page.
If you're not up for the work, you can either outsource it or get into engagement pods on telegram and discord, and they'll help you. Even then, these followers you get are mostly vanity followers.
The best way to get them is still to advertise via Instagram. If you'd do video and IGTV, you might also get a bump up in feeds.
Twitter
Shit reach and shit ads, not worth anyone's time! Unless you're using the pixel to target and profile users for ads, Twitter is a waste of time, too much noise and content; people get the info right in the feeds, so they never click out and hardly follow profiles.
Twitter is only for drama, so if that's your niche, it might work for you.
Pinterest
The organic reach on this platform is insane if you et in and start pinning regularly like 20 - 30 pins a day and double down on your best content and keep creating boards and content this platform will reward you with all sorts of traffic that you can convert later on. Targetting is still bad, mostly US Traffic so if your product can service US customers, by all means, have a go. It does take a while, maybe 30 - 90 days but well worth the effort for sure.
Ads are not available in all regions of the world, but they work just as well as getting a viral pin, you can secure pretty cheap traffic with Pinterest.
Have your say
What do you good people of HIVE think?
So have at it my Jessies! If you don't have something to comment, comment "I am a Jessie."
Let's connect
If you liked this post, sprinkle it with an upvote or esteem and if you don't already, consider following me @chekohler and subscribe to my fanbase
| Browse & Earn Crypto | Stack Sats For Free | Earn Interest On Crypto |
| --- | --- | --- |
| | | |
---

---
---