The past week started boring with most of the coins on crypto markets doing sideways, but nobody expected what happened at the end of the week... Let's dive closer to the markets from the noob look...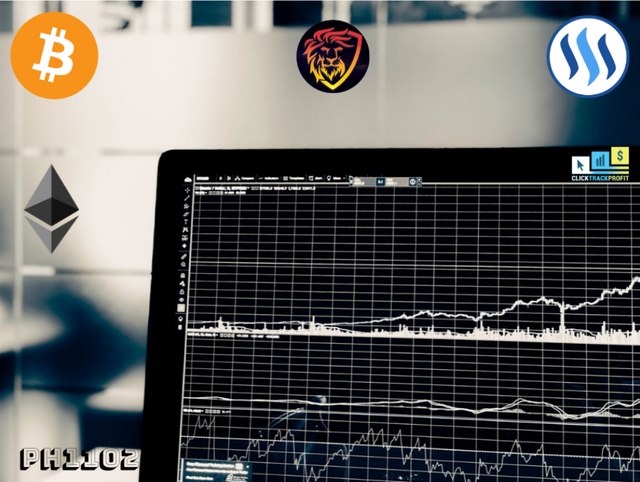 created on canva.com
As always, the main trigger for every bigger movement on crypto markets is Bitcoin. At the beginning of the week, it was doing the same thing as the last month or two... Doing sideways around the price of $8200... On Wednesday, it dropped hard to the $7500 level and almost everyone has called the next bear movement until the $5400 levels... But, on Friday happened totally opposite, strong bull movement to the upside until the price of around $9600 where we are now at the moment. It is really hard to predict next BTC move and there are comments that the price at the end of the October will be between $2000 and $20000 :)
Ethereum started a week with $175 and finished around $185, which is not a bad result. ANyways, the price didn't follow BTC big spike, so it's price against Bitcoin is lower than last Monday. It is 0.01939BTC and it was 0.0213 BTC, but generally, that almost always happens when BTC has exponential growth... We will see the next few days how will ETH reacts against the BTC.
Our STEEM has a few bad news and one good news... :) The good news is that it was active in the markets and the volume doesn' t look so bad... The bad news is that the price didn't hold when BTC spiked. But, it's not so bad, the USD price was $0.138 and now it is $0.136, but in the BTC the drop is bigger... It was 1680 satoshis and now it is 1440 satoshis which are a significant drop.

CTP token was traded from 0.01105-0.0455 STEEM (slightly less than last week), and the trading volume was low as the last week... It looks that the CTP holders are waiting for IPN news from @jongolson and don't want to sell cheaply their tokens. The circulating supply is 544,022 CTP tokens and the last 24h volume was very low: 5 STEEM / $0.73.
DEC token was traded between 0.00630-0.00680 STEEM (almost the same price range as last week), with a circulating supply of 87.635M DEC tokens and the last 24h volume was reasonable, 8,850 STEEM / $1,203.81.
PAL token was performing as like the last month or two... Going down... It was traded for 0.030-0.040 STEEM, slightly less than in the last report. The circulating supply is 15.658 M PAL and the last 24h volume was 178 STEEM / $24.33.
SPT token have stayed on the same price levels as in the last report. It was traded around the price of 0.0045-0.0060 STEEM per token. Circulating supply is 25.399 M SPT and the last 24h volume was unexpectedly big, 638 STEEM / $87.37.
LEO token was on a big test this week... I have to admit that I didn't follow all the events, but others say that the price slipped down until 0.1 STEEM per token (form 0.22 STEEM), but that lasted only a few minutes, because a lot of investors found that price very affordable so they pushed the price back to 0.19-0.20 STEEM level. Circulating supply is 4.017 M LEO and a 24h volume was 1,208 STEEM / $164.69, almost double than last week volume at the same time.
In general, this week was very turbulent for some coins and tokens and it proved once again that the crypto markets are really hard to predict... Nobody knows where will price go, so be very careful with your investments... A lot of traders were REKT with expectation of BTC price going under $7300....
---
My staked tokens summary (this week - last week):
CTP token - 16700 (14640)
PAL token - 759 (748)
SPT token - 13165 (12894)
BATTLE token - 7842 (7763)
LEO token - 3036 (3013)
~ph~

.:. .:. .:. .:. .:. .:. .:. .:. .:. .:. .:. .:. .:. .:. .:. .:. .:. .:. .:. .:. .:. .:. .:. .:. .:.

Don't forget to follow, resteem and browse my steempage to stay connected with all the great stuff!

Join SteemSavvy.com The Ultimate STEEM School
Do you need FREE affiliate marketing lessons? Join ClickTrackProfit
.:. .:. .:. .:. .:. .:. .:. .:. .:. .:. .:. .:. .:. .:. .:. .:. .:. .:. .:. .:. .:. .:. .:. .:. .:.