Another quiet week is behind us... Everyone is expecting some big moves from Bitcoin, but it looks that he wants to go on its pace... :)
The daddy of all crypto, Bitcoin has dropped in value from the last week, but I wouldn't call that too worrying because it is still in the price range of the last few months... In the last report, it was $9600 and now it is sitting around $9200. It went down to $9000, but as I said, I wouldn't panic too much about this...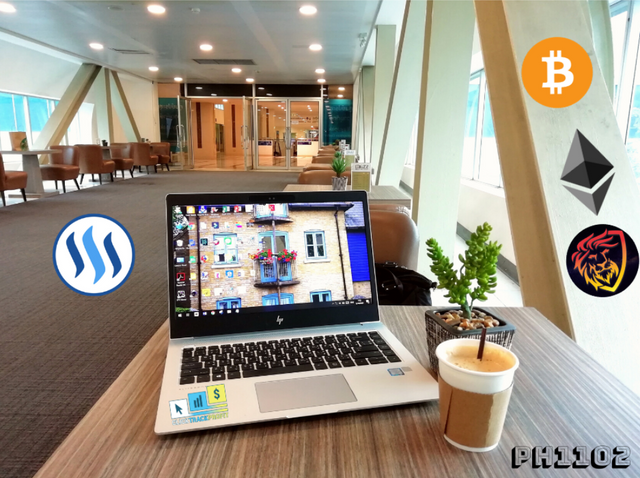 created on canva.com
As for Ethereum, there were not a lot of movements this week... The price stayed almost the same as it was in the last report, around $183. Actually, if we look at the value in BTC, the price went up to 0.0198BTC from 0.01939BTC.
And now back to our domestic coin, STEEM. At last some good news... :) The price went up from my last report from $0.136 to $0.152 which is pretty nice bump... If we take a look at price in BTC, we have a similar image, the price went up from 1440 satoshis to 1659 satoshis, almost the same price as 2 weeks ago. So, in a nutshell, we are floating around that price for a while...

There were no big moves in the price of CTP token. Everyone is waiting for IPN and CTP payments in general, and I can't blame the people for doing that... The token is undervalued from my point of view, but we will see how it goes in the future... Price was in 0.01114-0.0400 STEEM range all week. The circulating supply is 578,122 CTP tokens and the last 24h volume was ultra-low: 2 STEEM / $0.27.
As there are no BETA packs and everyone is waiting for Untamed cards, DEC token has dropped in value and it was traded between 0.00552-0.00600 STEEM, with a circulating supply of 92.021M DEC tokens and the last 24h volume was good, 9,905 STEEM / $1,515.81.
At last PAL token has woke up... The price went up a little bit and it's nice to see positive moves from it... It was traded for 0.033-0.052 STEEM. The circulating supply is 15.701 M PAL and the last 24h volume was better than in the last report, 247 STEEM / $37.90.
SPT token isn't doing very well lately. It looks that there is no demand for the token and price went down because of that. It was traded around the price of 0.0040-0.0045 STEEM per token. Circulating supply is 26.288 M SPT and the last 24h volume was poor, 77 STEEM / $11.88.
LEO token was doing sideways and the price was almost the same as 7 days before, around 0.19-0.22 STEEM price range. Circulating supply is 4.061 M LEO and a 24h volume was 686 STEEM / $105.41, the same as 2 weeks ago.
---
My staked tokens summary (this week - last week):
CTP token - 19140 (16700)
PAL token - 767 (759)
SPT token - 13466 (13165)
BATTLE token - 7962 (7842)
LEO token - 3068 (3036)
~ph~

.:. .:. .:. .:. .:. .:. .:. .:. .:. .:. .:. .:. .:. .:. .:. .:. .:. .:. .:. .:. .:. .:. .:. .:. .:.

Don't forget to follow, resteem and browse my steempage to stay connected with all the great stuff!

Do you need FREE affiliate marketing lessons? Join ClickTrackProfit

.:. .:. .:. .:. .:. .:. .:. .:. .:. .:. .:. .:. .:. .:. .:. .:. .:. .:. .:. .:. .:. .:. .:. .:. .:.