In the past week, all eyes were on Bitcoin as it has one mini-rally which is still unknown how will go in the next few days... As I said 7 days ago, it was too quiet to continue like that...
So, in my last reports, a week ago, Bitcoin price was $7425 and almost exactly at that point, the price started to rise... It went until $8450 in the middle of a week, then corrected to $7740, and after that, it's going up. The current price is around $8163 for 1 BTC.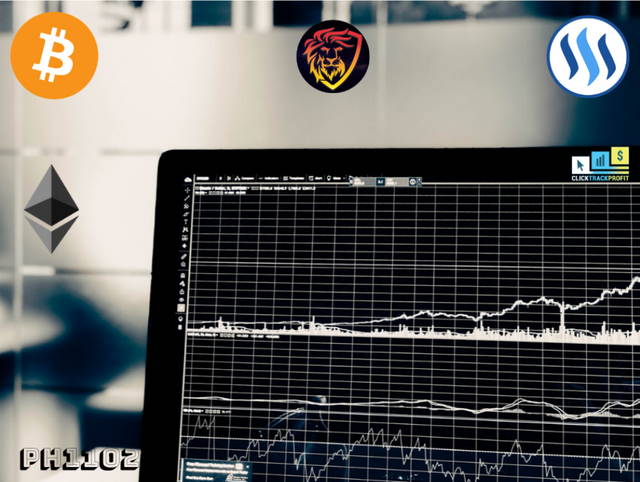 created on canva.com
As almost always, Ethereum has followed BTC during the week... Last week the price was $136, and it went up and down, and up... :) Current price is $145, which is around 9% than 7 days ago... Not bad at all... ;) If we take a look in price in BTC, it dropped to 0.0178BTC from 0.01835360 BTC.
As for STEEM, it looks that its price goes around and circles in $0.12-$0.13 range... The price today, at this moment is $0.129 and the last week was $0.123... But the week before it was $0.131... If we take a look at the price in BTC, it was 1661 satoshis, and now the price is 1583 satoshis. Not too promising situation, but we will see what will bring the new week.

As for the Steem-Engine token's market, for some was really crazy week. Firstly, the CTP token has some really great price action, directly connected with the launch of Fire Pay payment integration service... The release was announced 8-9 days ago with the integration of CTP token into the system... That has produced a large demand, and of course, some of the token holders dumped their coins in a hope of fast returns... Anyways, in the last few days (and next days) the implementation of Fire Pay is continuing on other websites, so more and more companies will start to accept CTP tokens... It's logical that it will produce more demand for tokens and more price actions...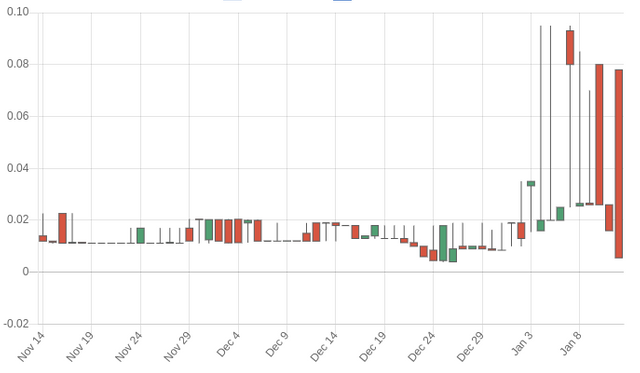 The price of CTP token is very volatile as people are buying or selling them is "bigger" chunks and price moves a lot. At this moment it's traded in a very wide price range, between 0.01 and 0.075 STEEM per token. The circulating supply is 883,765CTP tokens and the last 24h volume was 69 STEEM / $9.06.
The PAL token has continued its fall, but this week it wasn't too much... It is trading at this moment around 0.077-0.080 STEEM per token. The circulating supply is 5.954 M PAL and the last 24h volume was very low, only 31 STEEM / $4.07.
This time, we can say the same for the SPT token, as it has fallen significantly regarding last week's price. It was traded for 0.0023-0.0027, and today it is trading for 0.00140-0.00185 STEEM per token. The circulating supply is 31.852 M SPT and the last 24h volume was the same as last week, just 5 STEEM / $0.61.
Unfortunately, the LEO token has also dropped in price during the past week. It is traded in the 0.165-0.188 STEEM range, and last week it was in 0.183-0.185 STEEM range. Circulating supply is 3.98 M LEO and the last 24h volume was surprisingly low, only 166 STEEM / $21.78.
---
My staked tokens summary (this week - last week):
CTP token - 43000 (40500)
LEO token - 3360 (3330)
BATTLE token - 9120 (9029)
SPT token - 20156 (19550)
PAL token - 1126 (1123)
~ph~
DISCLAIMER: I am not a financial advisor. The advice here given is not a piece of financial advice even though my excitement might make it look like such.

.:. .:. .:. .:. .:. .:. .:. .:. .:. .:. .:. .:. .:. .:. .:. .:. .:. .:. .:. .:. .:. .:. .:. .:. .:.

Don't forget to follow, resteem and browse my steempage to stay connected with all the great stuff!

Do you need FREE affiliate marketing lessons? Join ClickTrackProfit

.:. .:. .:. .:. .:. .:. .:. .:. .:. .:. .:. .:. .:. .:. .:. .:. .:. .:. .:. .:. .:. .:. .:. .:. .:.