In my last report, there was a lot of action all over the cryptocurrency markets, which means that in this one isn't... As usual, it is difficult to shoot the start 2 weeks in a row, so in the past 7 days, we went mostly downwards...
After a big movement in the past period, BItcoin has settled down a little... We have closed the last week's report with the price of $8650 for 1 BTC, and today we are closing it at $8590... During the week, the price was going down, and as we were closing to the end, it started to rising up... So, no prediction for the next period as we can expect both scenarios...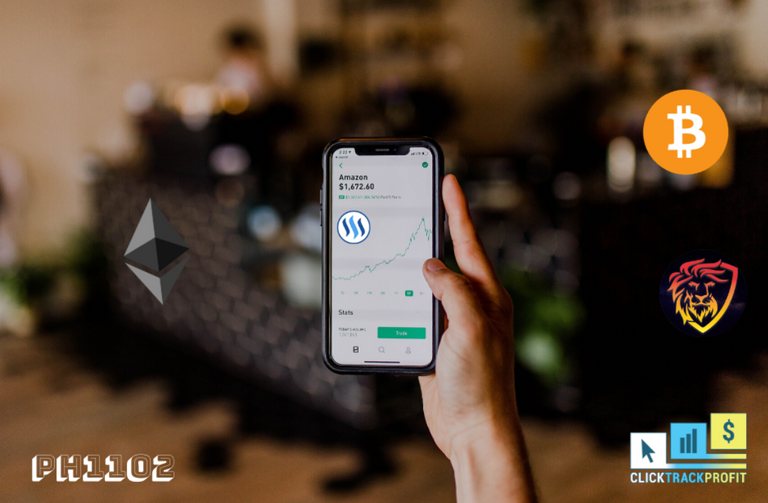 created on canva.com
Ethereum has done a better job during the week... It has started with a price of $164, and now it is trading around $168... It had some ups and downs during the week, but nothing serious... As for price in Bitcoin, last week it was 0.01903476 BTC, and now it's 0.01954625 BTC.
As for STEEM, the most "visible" think when we take a look at the past week is the decline of the trading volume and with that drop in the price. In the last report, it was $0.165, and now it's at $0.158. It's not a big deal, but it should be better... As for pricing in BTC, it was 1908 satoshis, and now it's 1843 satoshis.

The Steem-engine market was also pretty quiet during the week... There were problems with claiming some tokens, but trading was smooth...
In the world of the CTP token are a lot of news... After the Fire-Pay integration, more and more merchants are accepting it on their websites and that has reflected on the price... Demand has risen and wide trade margins are getting more squeezed... The price was also got up from last week's 0.026-0.055 range to 0.08-0.098 range. The circulating supply is 969,474CTP tokens and the last 24h volume was very nice, 284 STEEM / $44.93.
The PAL token didn't move a lot regarding to my last week's report. It is trading in the 0.08-0.085 STEEM per token range and we had the second airdrop of PAL tokens to the current holders. The circulating supply is 6.053 M PAL and the last 24h volume was a little bit lower than last week, 243 STEEM / $38.22.
Almost the identical situation is with SPT token. The price is very similar to last week's and it's traded for 0.00175-0.00192 STEEM per token. The circulating supply is 33.545 M SPT and the last 24h volume was only 19 STEEM / $3.00.
The LEO token is still searching its price which has additionally dropped from the last week's price and it is trading around 0.11-0.13 STEEM per token, which is lower than last report price range of 0.125-0.139 STEEM. Circulating supply is 4.072 M LEO and the last 24h volume was 649 STEEM / $101.74.
---
My staked tokens summary (this week - last week):
CTP token - 47100 (45000)
LEO token - 3405 (3382)
BATTLE token - 9340 (9229)
SPT token - 21900 (21305)
PAL token - 1380 (1180)
~ph~
DISCLAIMER: I am not a financial advisor. The advice here given is not a piece of financial advice even though my excitement might make it look like such.

.:. .:. .:. .:. .:. .:. .:. .:. .:. .:. .:. .:. .:. .:. .:. .:. .:. .:. .:. .:. .:. .:. .:. .:. .:.

Don't forget to follow, resteem and browse my steempage to stay connected with all the great stuff!

You can find me on ClickTrackProfit .:. Twitter .:. LBRY

.:. .:. .:. .:. .:. .:. .:. .:. .:. .:. .:. .:. .:. .:. .:. .:. .:. .:. .:. .:. .:. .:. .:. .:. .:.