I figured if they accept the money in 3 seconds, they should simply give it back in the the same fashion?...or whatever???
I can read, I just didn't like what I read so probably mentally blocked it out! i'm just not used to such long time delays! I think they're going to wait until steem is back down?? I just found out there's even other gateways too, you can use steemfinex and pay way less fees, close to zero for waiting. And then there's also leodex that @gerber built!! Wow!! So looks like there is nothing to worry about, I just had no idea about the intricacies involved in the steem-pegged gateways time / interest markets.
So remember to plan accordingly!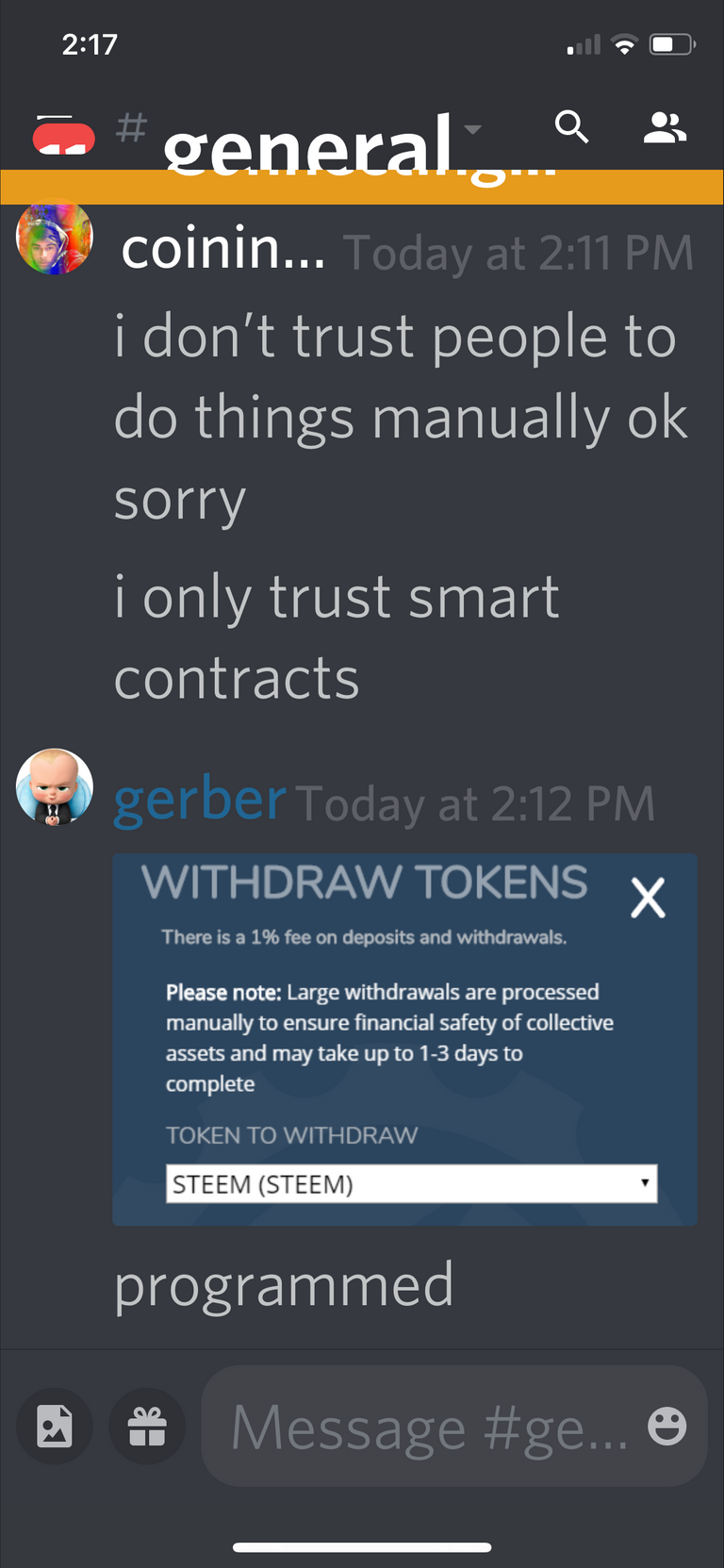 Only thing is they don't specify above what exactly a large withdraws is. How many steem??
So it's not my fault, no way for me to have known!!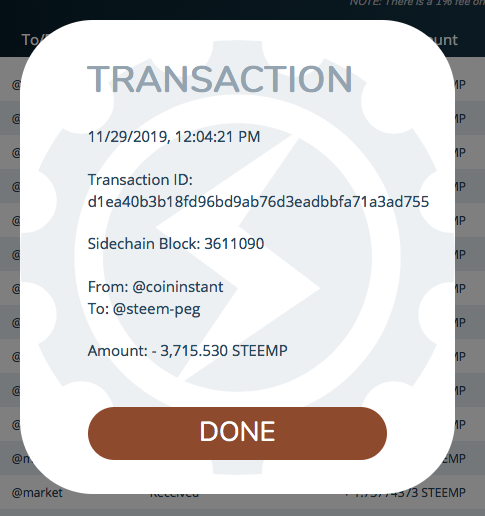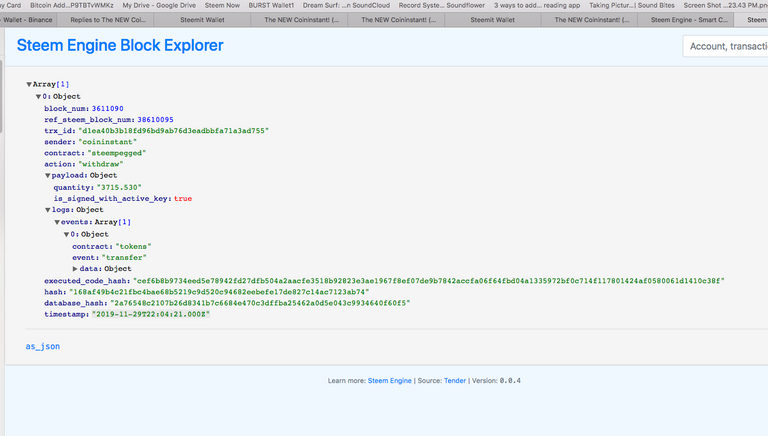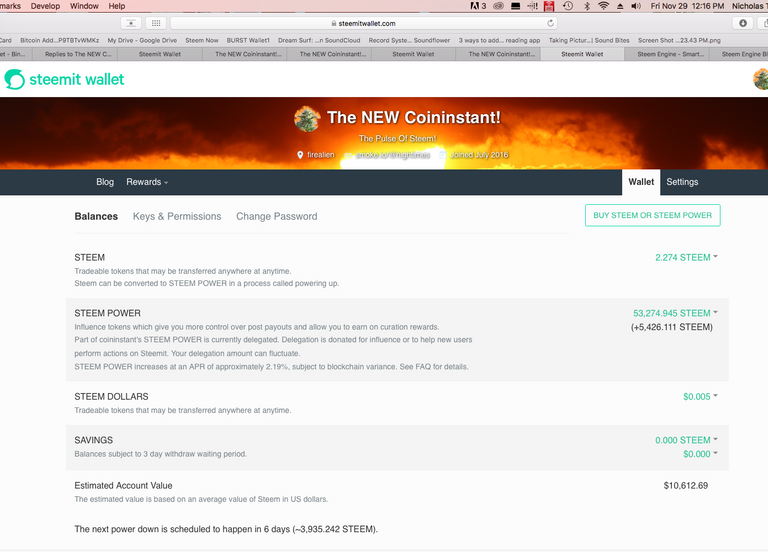 11/29/2019, 12:04:21 PM
Transaction ID:
d1ea40b3b18fd96bd9ab76d3eadbbfa71a3ad755
Sidechain Block: 3611090
From: @coininstant
To: @steem-peg
Amount: - 3,715.530 STEEMP
Waiting!
![Screen Shot 2019-11-29 at 1.05.08 PM.png](


It's not showing on the conversions page yet??

I got in discord and sent them a message!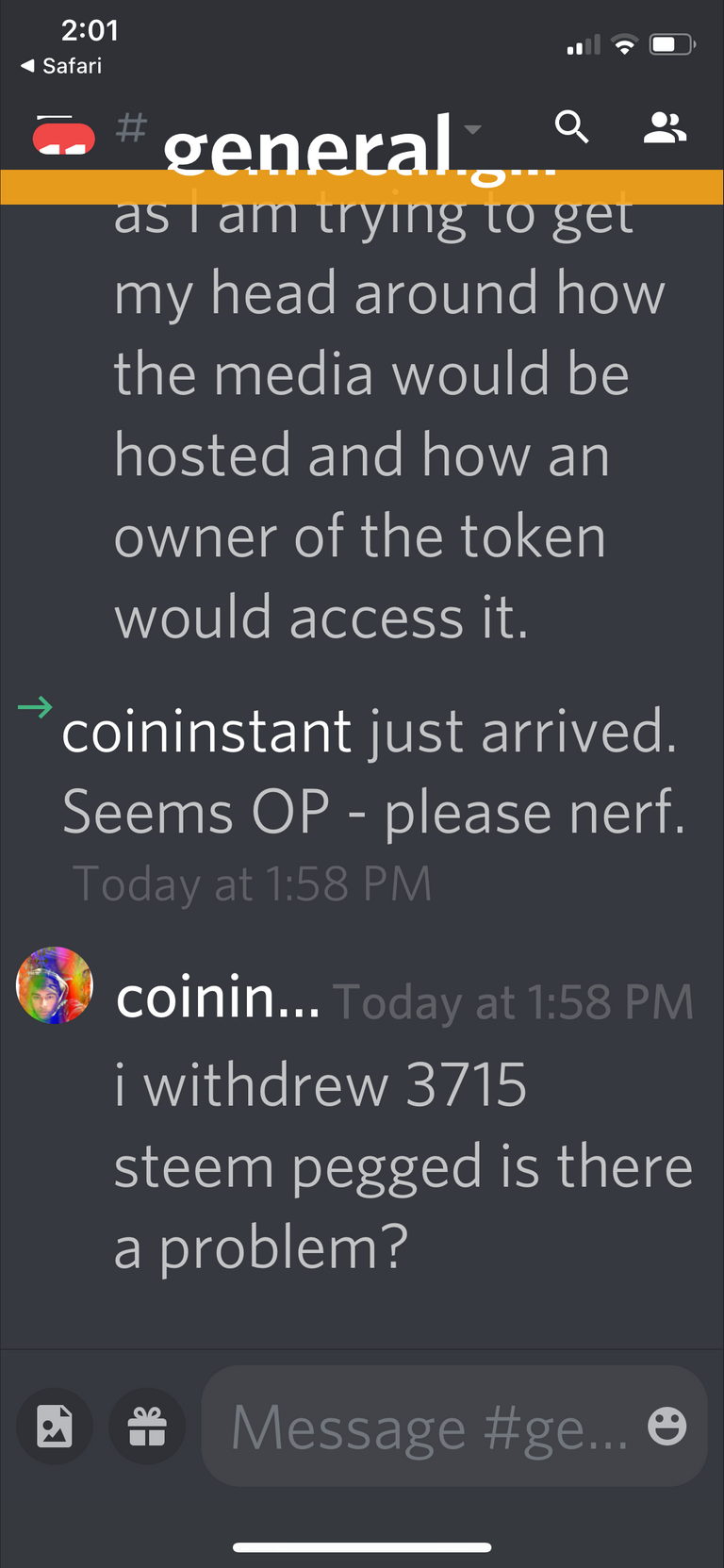 Finally got a response, think it'll be ok!