When the calendar turns to December, I feel an urgency to finish my UFOs (unfinished objects) for gifts, etsy shop, and winter coat closet. Here is a sock from yarn leftover from a gift sweater: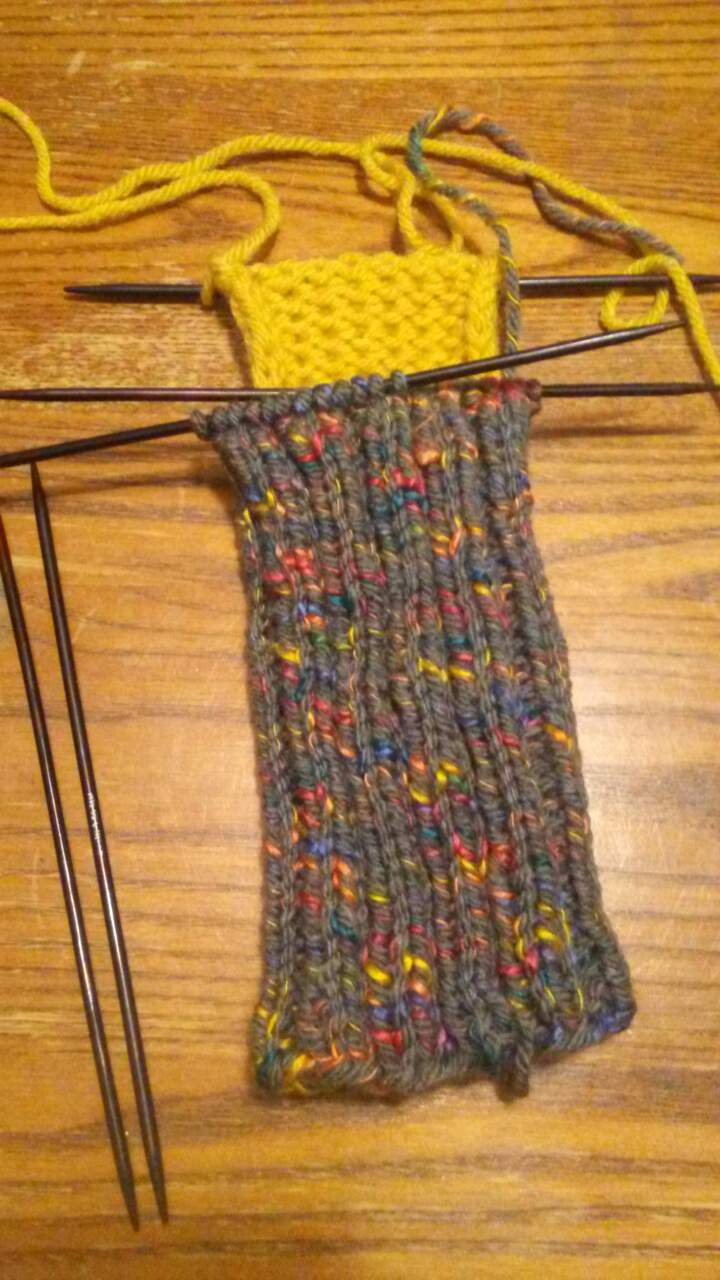 So my daughter will get socks this year to match the sweater I made her last fall. The yarn is Vanna's Choice from Lion Brand. It is a thick worsted acrylic, soft and lofty. The pattern is Fundamental Socks by Jude Daurelle and knits up fast on only 40 stitches.
I also--a knife!? Why is there a knife?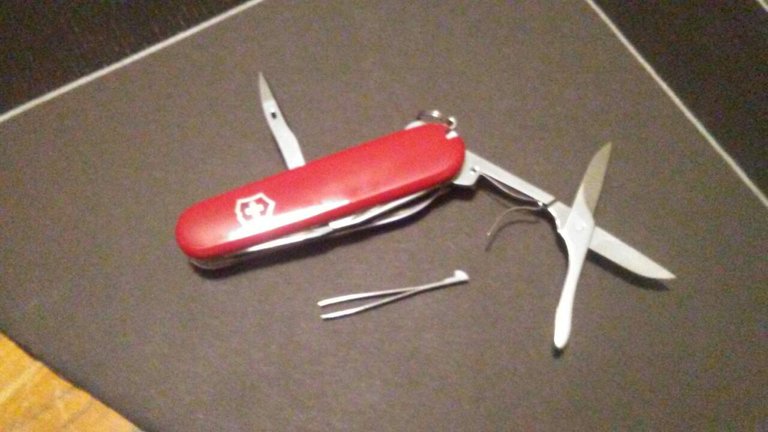 I have grown tired of keeping up with so many small tools and never having the right tool nearby at the right time. This Swiss Army Knife is an experiment. It is now in my knitting bag.
I have opened the tools I think will be most useful for my crafting: scissors, tweezers, and sewing awl. The scissors are much nicer than the folding scissors I often wear on a lanyard around my neck. There are also blades, of course, for opening shipping boxes with new yarn or books. I will write updates as I use this new tool in my needlework.
Posted using Partiko Android