Books 5 & 6 of 2023
"There can be as much value in the blink of an eye as in months of rational analysis."
― Malcolm Gladwell, Blink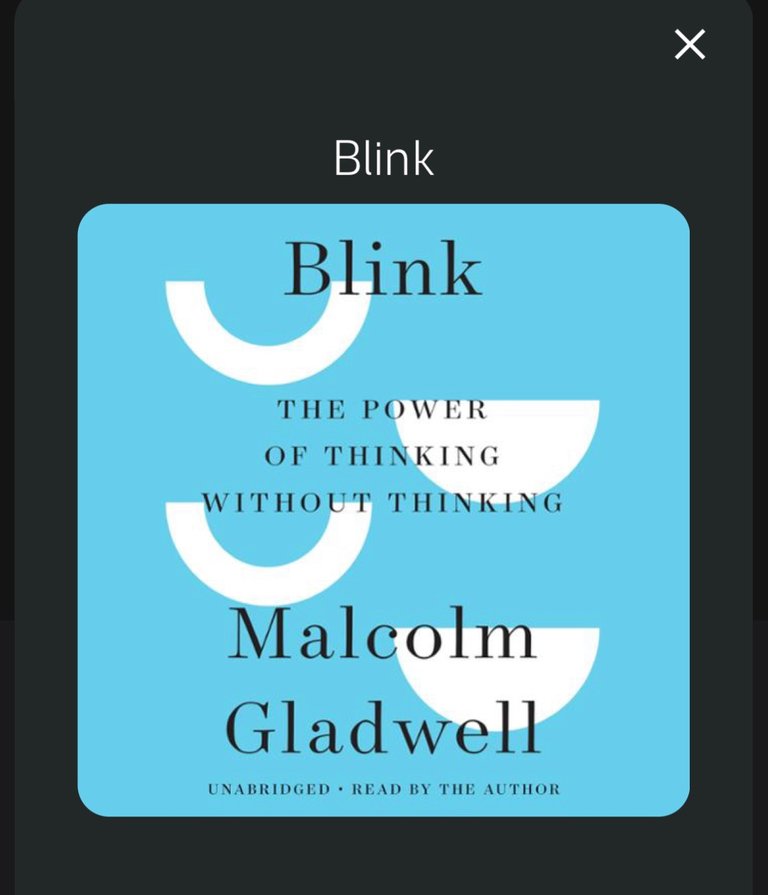 I just like listening to Gladwell for some reason. I don't know if I learn a lot from his books because I just think he is fascinating to listen to. His podcast is one of my favorites as well. I did like these 2 quotes though from the book.
"Anyone who has ever scanned the bookshelves of a new girlfriend or boyfriend- or peeked inside his or her medicine cabinet- understands this implicitly; you can learn as much - or more - from one glance at a private space as you can from hours of exposure to a public face."
― Malcolm Gladwell, Blink
Let me ride in someones car and visit their house and I feel like I know them. On the opposite I feel affwnded when I am judged by this stuff. Interesting hi that works for me.
The Toll
I read this one out of order from its series and I found it to be slow. Interesting story about the future where and AI runs the world.
"Funny how you don't realize what's missing until you've found it."
― Neal Shusterman, The Toll
"Time is never of the essence until someone decides that it is."
― Neal Shusterman, The Toll
How true is the quote about time??
——————
What books should I read next? Looking for ideas. Please share! Full upvotes on comments sharing books.
---
---