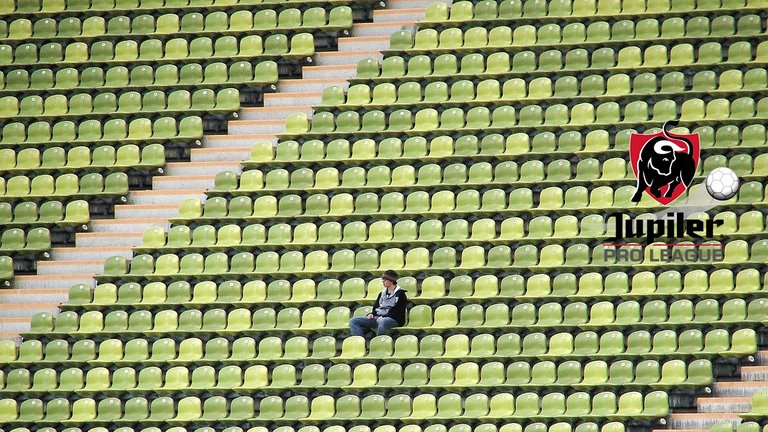 These are previews from matches involving Belgian Teams with all the latest on team news, player form, injuries along with my personal betting angles, ...

Another rough day on Saturday and it really feels like trying to predict how matches are going to play out finding some good value on the betting market right now is just impossible. Teams have no consistency, horrible pitches along with the weather make normal play often impossible. The only extremely consistent factor has been that the money on the betting markets has been correct at a near 100% hit rate which was once again seen yesterday with Cercle Brugge who took the win. I'm not sure how to proceed and will remain extremely cautious. 4 matches today...
---
Club Brugge vs Racing Genk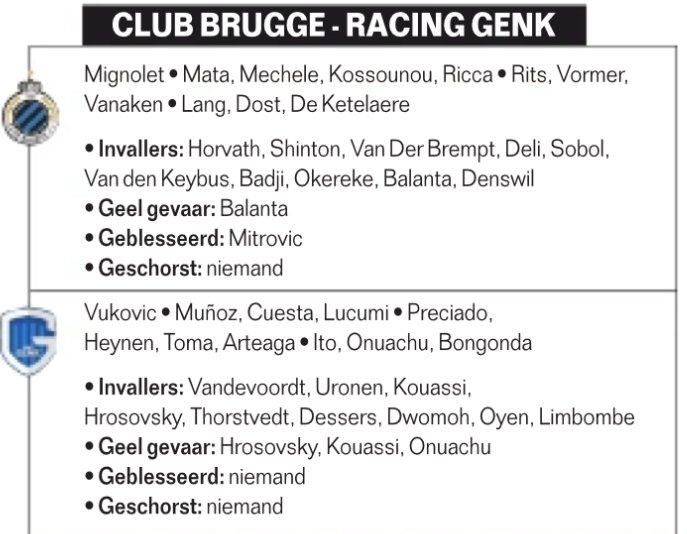 Club Brugge is 2.5W-7.5L-1P at home this season against the Asian handicap clearly missing their home support. They tend to win their matches but not cover the handicap. Important offensive player Diatta was transferred and Vanaken will be back today. Overall they have an excellent team with no missings and have won their last 4 games and only got 2 goals against in their last 10 matches. Genk is 2nd in the league and at times has played very well with Onuachu who always finds the goal. They are 2nd and are without a win in their last 3 matches (Bad pitches / injuries / suspensions played a role in this). Today will be a real test for them to see how good they actually are and they pretty much have nothing to lose. I expect a match where both teams want to move forward while at the same time staying quite secure in the defense. The -1/-1.25 line and Over/Under 3 for the home team makes sense and my eye will be most on the corners market as Genk is quite overish away especially against top teams away where they average 11.3 corners on average. I'm just going to wait and try to find some in-game value.
No Pre-Game Bets
---
Zulte-Waregem vs Beerschot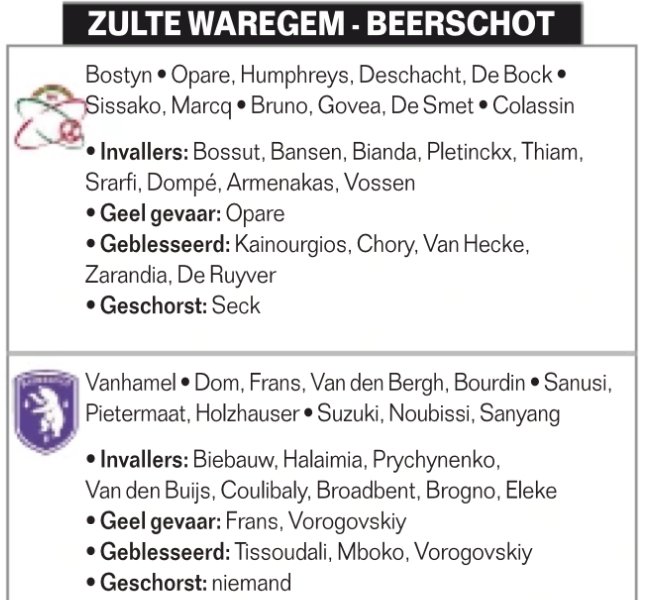 The pitch in Waregem is a complete disgrace and one week players just kick the ball away not being willing to take the risk of passing or getting injured resulting in a match with little to no danger while the week after it turns in a crazy 2-3 score. Beerschot is nowhere right now with 6 losses and 2 draws in their last 8 matches contrary to Zulte-Waregem who have climbed up in the rankings going on a 6W-2L-1D run. So what do we see on the betting market, Beerschot is getting pounded and are now almost the favorite in this away match. This happened multiple times (similar to Cercle yesterday) and always to team where the money is on ends up not losing against the asian handicap. Betting Zulte is simply not an option for me right now even though they should be more used to this pitch, at the same time I don't have the balls to take Beerschot just based on what the market is indicating even though it looks like a sure winner. I'm staying as far away as possible from this match
No Pre-Game Bets
---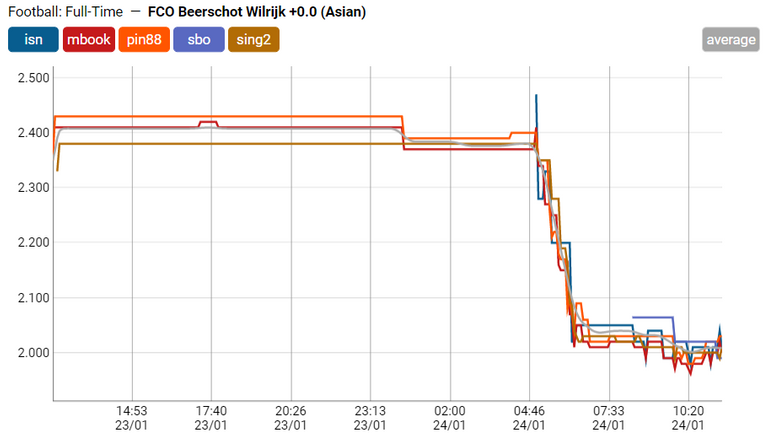 ---
Standard vs Charleroi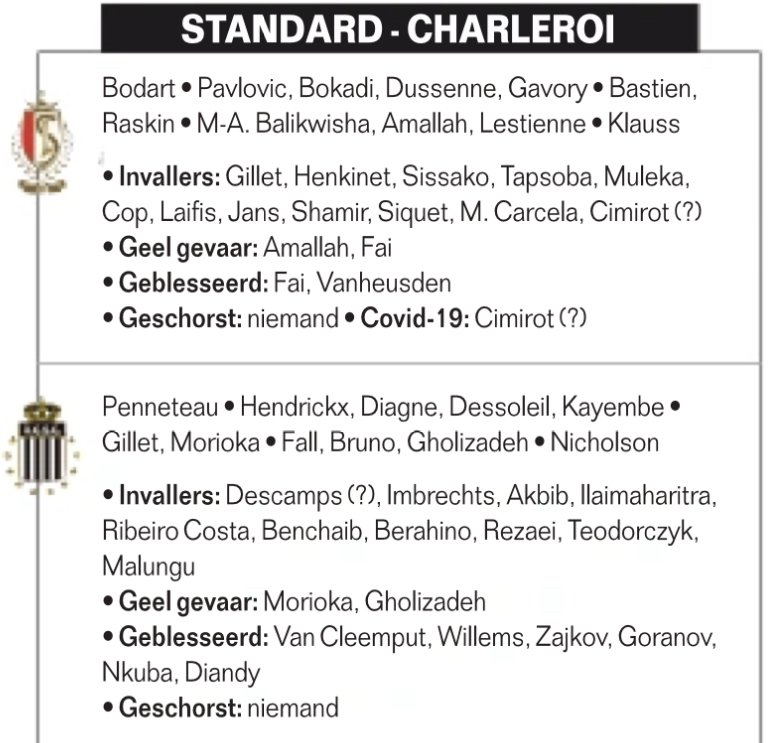 Standard is 9 on 9 under their new coach being highly efficient on their chances while playing very organized in the defense. Charleroi on the other hand is on a 4-game losing streak no longer looking as solid on their defense as they were in the past and especially away are an over team going 8.5W-3L getting on average 1.83 goals against. I do expect Standard to come down to earth again eventually as everything has been going their way for now which won't last. I don't think it will happen already today given the fact that Charleroi looked too vulnerable on defense. My eye in-game will be on Standard -0.25 1H / FT -0.5 and Standard Team Total over. I do expect a quite closed start of the match though with Charleroi luring on the counter and Standard being unwilling to take risks. The only tiny position I got into is
Charleroi Team Total Under 1 @ 1.775
---
OHL vs AA Gent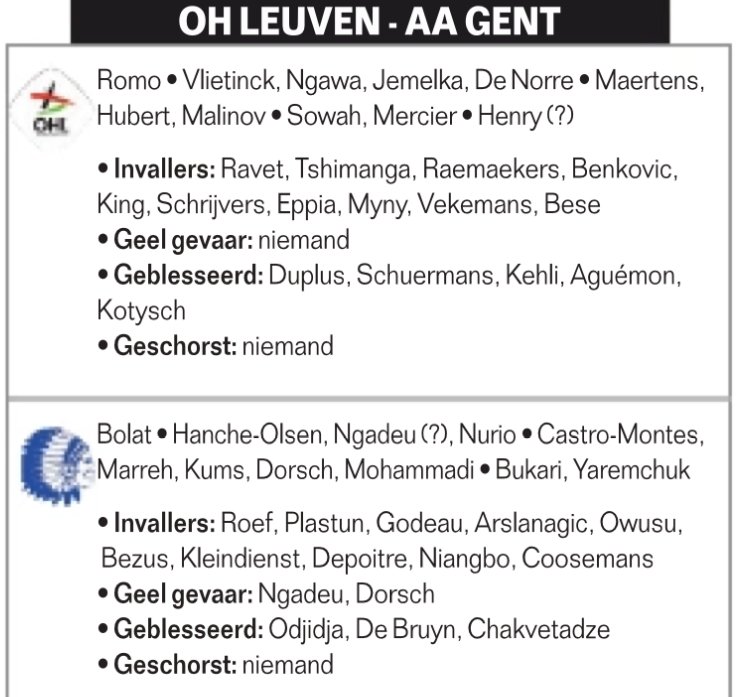 OHL is a good counter team while AA Gent has had a difficult time when getting the ball and having to break a defense with Vadis still being out. This resulted in a 4-game streak without a win (2L-2D) which is way below their potential. OHL still miss Duplus and key striker Henry is questionable. I honestly have no clue on this one and am not going to force anything also given the relative poor form I'm in at the moment.
No pre-Game Bets
---
Late info might change my view on what is written in these previews. I will cover these matches live in our SBC Discord Channel. All my bigger pre-game & Live bets can automatically be followed on Copytip
---
Pre-Game Preview Bets
I continue to share many of my pre-game bets in all my preview posts. Most of them are smaller bets or trading positions and some of them I took early in the week and might not have the exact same odds available. These bets should just be seen as info and not as something to blindly follow. Record on them so far this season is 168 Bets | +13.82% ROI on Flat Unit bets (See Results) Bigger pre-game bets which are rare these days I also tend to take extra on those in BTC.
Season 2020-2021 BTC Bets
| Date | Bet | mBTC | Odds | Result | Betslip |
| --- | --- | --- | --- | --- | --- |
| 11/01/2021 | Standard vs Waasland BTS | 2.5 | 1.86 | +2.15 | sportbet.one |
| 01/11/2020 | Antwerp -0.5 | 10 | 3.50 | -10 | sportbet.one |
| 03/10/2020 | OHL vs Zulte 1H Under 1.25 | 10 | 2.010 | +5.005 | sportbet.one |
---
Bookies, Projects & Platforms I use...

Info

Info

Info

Info

Info
| Month | Bets | Won | Lost | Push | Staked | Profit BTC | ROI |
| --- | --- | --- | --- | --- | --- | --- | --- |
| Jan 2020 | 1 | 1 | 0 | 0 | 0.0100 | +0.01271 | +127% |
| Dec 2019 | 2 | 0 | 2 | 0 | 0.0200 | -0.002000 | -100% |
| Nov 2019 | 2 | 1 | 1 | 0 | 0.0200 | -0.001800 | -9.00% |
| Oct 2019 | 4 | 1 | 3 | 0 | 0.0400 | -0.020800 | -52.00% |
| Sep 2019 | 4 | 3 | 0 | 1 | 0.0400 | +0.028890 | +72.22% |
| Aug 2019 | 10 | 7 | 3 | 0 | 0.1000 | +0.033860 | +33.86% |
| July 2019 | 2 | 2 | 0 | 0 | 0.0200 | +0.018000 | +90.0% |
| Jun 2019 | 0 | 0 | 0 | 0 | 0.0000 | +0.000000 | +0.00% |
| May 2019 | 7 | 0 | 5 | 2 | 0.0700 | -0.050000 | -71.43% |
| Apr 2019 | 5 | 3 | 2 | 0 | 0.0500 | +0.024170 | +48.34% |
| Mar 2019 | 7 | 3 | 3 | 1 | 0.0700 | +0.004120 | +5.89% |
| Feb 2019 | 6 | 4 | 2 | 0 | 0.060 | +0.023210 | +23.21% |
| Jan 2019 | 10 | 0 | 9 | 1 | 0.100 | -0.079640 | -79.64% |
| Dec 2018 | 15 | 4 | 10 | 1 | 0.150 | -0.058880 | -39.25% |
| Nov 2018 | 17 | 7 | 10 | 0 | 0.170 | -0.032170 | -18.92% |
| Oct 2018 | 15 | 6 | 9 | 0 | 0.150 | -0.028290 | -18.86% |
| Sep 2018 | 14 | 13 | 0 | 1 | 0.140 | +0.141820 | +101,3% |
| Aug 2018 | 8 | 5 | 1 | 2 | 0.080 | +0.045470 | +56.84% |
| Jul 2018 | 17 | 8 | 9 | 0 | 0.135 | +0.033590 | +24.88% |
| Jun 2018 | 15 | 7 | 7 | 1 | 0.150 | +0.018200 | +12.13% |
| May 2018 | 2 | 2 | 0 | 0 | 0.020 | +0.023440 | +117% |
| Feb 2018 | 12 | 3 | 8 | 1 | 0.091 | -0.036293 | -39,88% |
| Jan 2018 | 21 | 10 | 10 | 1 | 0.147 | +0.005800 | +3.95% |
| Dec 2017 | 19 | 9 | 8 | 2 | 0.148 | +0.010422 | +7.04% |
| Nov 2017 | 21 | 11 | 10 | 0 | 0.210 | -0.008030 | -3.82% |
| Oct 2017 | 21 | 10 | 10 | 1 | 0.210 | +0.003080 | +1.46% |
| Sep 2017 | 9 | 4 | 4 | 1 | 0.090 | +0.001440 | +1.60% |
| Total | 266 | 124 | 126 | 16 | 2.491 | +0.092319 | +3.71% |