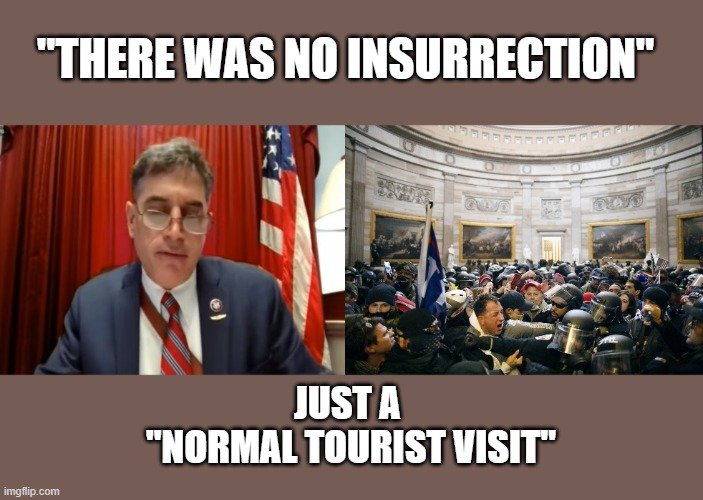 Coronavirus News, Analysis, and Opinion:
The 60-Year-Old Scientific Screwup That Helped Covid Kill
Five reasons why you don't need to panic about coronavirus variants
Former Staffer Sues US Congressman Alleging 'Reckless' Approach to COVID-19
Cryptocurrency, Investing, Money, Economy, and Debt:
Ethereum Classic gains 300% in one week as traders rush to buy the 'wrong Ethereum'
Colonial Pipeline Paid $5 Million In Ransom
Colonial Pipeline Co. paid nearly $5 million to Eastern European hackers on Friday, contradicting reports earlier this week that the company had no intention of paying an extortion fee to help restore the country's largest fuel pipeline, according to two people familiar with the transaction.
The company paid the hefty ransom in difficult-to-trace cryptocurrency within hours after the attack, underscoring the immense pressure faced by the Georgia-based operator to get gasoline and jet fuel flowing again to major cities along the Eastern Seaboard, those people said. A third person familiar with the situation said U.S. government officials are aware that Colonial made the payment.
Note difficult-to-trace. An earlier version of the Bloomberg story referred to it as untraceable.
What If Somebody Hacks the Money Pipeline Next?
What a weird world we live in: Target pulls Pokemon cards from stores, citing threat to workers and customers
Politics:
How Palm Beach is preparing for a possible Trump indictment
Law enforcement officials in Palm Beach County, Fla., have actively prepared for the possibility that Manhattan District Attorney CY VANCE could indict former President DONALD TRUMP while he's at Mar-a-Lago, according to two high-ranking county officials involved in planning sessions.
Among the topics discussed in those meetings: how to handle the thorny extradition issues that could arise if an indictment moves forward.
An obscure clause in Florida's statute on interstate extradition gives Gov. RON DESANTIS the ability to intervene and even investigate whether an indicted "person ought to be surrendered" to law enforcement officials from another state — which means that as Mar-a-Lago prepares to close down for the season and Trump relocates to Bedminster, N.J., it isn't just the Florida heat he's leaving behind: He could lose a key piece of political protection.
Rioter Boasts of Almost Overthrowing Government
Leaked Video: Dark Money Group Brags About Writing GOP Voter Suppression Bills Across the Country
How Disinformation Drives Voting Law Changes
Feds tighten grip in Gaetz probe
From the annals of undiagnosed schizophrenia: Lin Wood Says Trump Is Still Secretly the President
Democrats Reject GOP's Debt Limit Demands
Senate Republicans dramatically changed their party rules to take a hard line on the debt limit in the coming months. Democrats don't care.
In fact, the Democratic majority says it has no intention of negotiating with Republicans bent on slashing spending as a condition for avoiding default after the July 31 deadline. Democrats say they won't haggle with the minority party over the faith and credit of the United States, citing lessons from the presidency of Barack Obama.
Serendipity:
The Secret history of Angostura Bitters


Badge thanks to @arcange
Meme credit: Treaclemier (source)