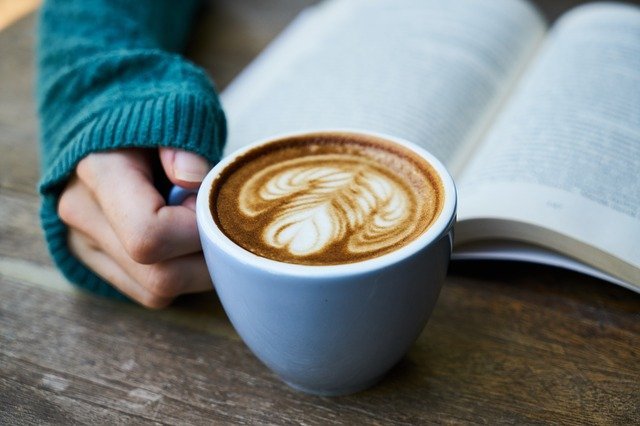 Yesterday marked 14 days after my second Pfizer shot for COVID-19. I'm now as full of antibodies as I'll ever be. So I got to go into a coffee shop and sit down with a latté and a book, one of my favorite retired-guy activities, something I haven't been able to do for more than a year. Not yet back to the way things were. Tables spaced far apart, some people masked some not, gotta admit It wasn't quite the thrill it might have been.
Coronavirus News, Analysis, and Opinion:
CDC Finds Very Few 'Breakthrough Cases'
The CDC has identified a small cohort of approximately 5,800 cases of Covid-19 infection among more than 66 million Americans who have completed a full course of vaccination, the Wall Street Journal reports.
These so-called breakthrough cases represent 0.008% of the fully vaccinated population.
Jim Jordan Told to 'Shut Your Mouth' After Ranting Endlessly at Fauci
Anti-Vax 'Bill of Rights' Pushed In the States
GOP Official Fumes After Catching Covid
Why Republicans are rejecting the COVID vaccine: GOP wants to drag out lockdowns to hurt Biden
Cryptocurrency, Investing, Money, Economy, and Debt:
NFTs by mail? US Postal Service plans to support postage tokens
I might have to visit Scotland: Brewdog reveals plans for beer-themed hotel in Edinburgh
Food Prices Are Rising Aggressively, And Even The Corporate Media Is Admitting That It Is Only Going To Get Worse
Texas Faces New Power Crisis: Prices Soar 10,000% As ERCOT Urges Power Conservation Amid Grid 'Emergency'
Politics:
US Treasury Provides Missing Link: Manafort's Partner Gave Campaign Polling Data to Kremlin in 2016
Afghanistan: 'We have won the war, America has lost', say Taliban
U.S. imposes sweeping sanctions targeting Russian economy
When It's Up to the Cops if You Get Your Visa: U visas were created to help immigrants report crimes, but the cops often don't uphold their end of the bargain.
The one good thing Trump ever did
US Pushing Japan's PM Suga To Issue Joint Taiwan Statement With Biden
New details shed light on Gaetz's Bahamas trip
Serendipity:
Why Sims Players Are Paying $5 to Dust Their Houses

@jauregui98 is 100% beneficiary of this post.

Badge thanks to @arcange
Meme credit: Pixabay — Engin_Akyurt (source)