A Story in 50 Words:
"Why is Seaman Foster still up on the forward deck? I ordered him below two minutes ago."
"I don't know sir. I relayed your order. Everyone else got below and..."
"Captain! The ship is bringing her main gun to bear!"
"Foster had his chance. Close the hatch. Dive, dive, dive!"
Coronavirus News, Analysis, and Opinion:
India passes 200,000 Covid-19 deaths as new cases spike to record highs
Vaccination keeping elderly out of hospitals; 'new normal' nears as US case counts fall; pandemic baby bust
Cryptocurrency, Investing, Money, Economy, and Debt:
Federal Reserve Keeps Rates Near Zero, Maintains Asset Purchases, Sees Inflation as 'Transitory'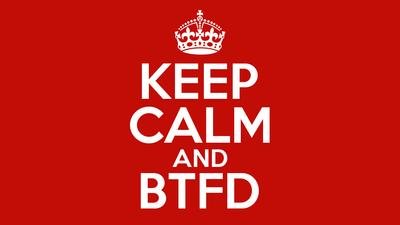 Alleged $366M Bitcoin mixer busted after analysis of 10 years of blockchain data
Politics:
"I experienced a group of individuals who were trying to kill me to accomplish their goal."
— D.C. police officer Michael Fanone, quoted by the Washington Post, on the January 6 insurrection at the U.S. Capitol.
New York Post Reporter Resigns After Writing False Story About Kamala Harris
Federal Investigators Search Giuliani's Apartment
Three Georgia Men Charged with Federal Hate Crimes and Attempted Kidnapping in Connection with the Death of Ahmaud Arbery
Connecticut Ends Religious Vaccine Exemption
Connecticut will no longer allow religious exemption from childhood immunization requirements for schools and day care facilities, becoming the sixth state to end that policy.
Tucker Carlson, the Chauvin verdict and the burden of "white civilization"
New Videos Show Assault On Officer Brian Sicknick During Capitol Insurrection
Feds plan to indict Chauvin, other three ex-officers on civil rights charges
Serendipity:
Electric cars: What will happen to all the dead batteries?


Badge thanks to @arcange