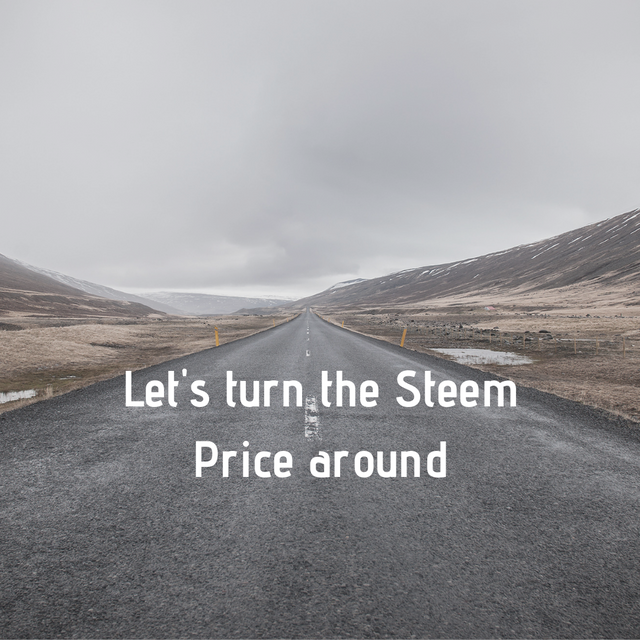 A lot of people are worried about the evolution of the steem price and they are right to do so. In this post I will explain why the price of steem is evolving the way it is and what we can do to change that.
It is too easy to blame steemit or other big players for the decline in steem prices. We are all responsible for it. But the good thing is, we can all work together and trun it around.
The theory of the good and the bad money
When you have several currencies and are offered a choice to use them, which one are you going to use first? You will tend automatically to first use the money that you believe will loose its value. So if you have fiat and gold, you will use your fiat money and keep gold. If you have steem and btc, you will probably use steem first and keep btc.
The quality of the money is directly linked to your trust. The more people trust a currency the more they will keep it.
This theory is very important to understand what happens to steem. A long steady price decline tends to weaken your trust in a currency. You will be afraid that this currency looses additional value. Hence you will want to get rid of it and get a more stable one. Since everybody will behave like you, sooner or later somebody will sell the steem to dollars and therefore participate in the price decline.
A steady price decline has three results:
Trust in a currency is declining and fear increasing
Automatically the time you keep the currency is declining
The circulation speed of the money is increasing
A faster circulation of the currency linked to an inflationary system can create hyperinflation !
If we go on like that, soon steem will not have any value at all. Whitnesses will not be able to cover their costs with what they make in steem and the whole blockchain could colapse.
Steem is not broken, the technology is great, the concept is great. We are confronted with a problem that is psychological and contrary to countries like Venezuela, we are capable of turning it around.
How we can manage the turn around
Fortunately steem is not a big country. It's a community of a limited size that interacts a lot. We have all one thing in common: We need steem and are happy if prices increase. If we work together, we can turn this thing around. First we should stop being scared that steem is going to collapse. It's precisely this fear that could lead to the collapse. No fear – no collapse.
Stop considering Steem as a bad currency. We have a wonderful ecosystem that is amazingly creative. This whole ecosystem needs a stable currency. So it is in all our interests to keep it stable.
How to keep Steem stable
If you want to be able to earn Steem in the future and you want that your Steem Power keeps some value. You need to do the following steps. The more people doing the steps, the faster we can mend the price. You can resteem this post to accelarate this.
1) Stop or reduce the spending of your steem
When you have some steem on your account don't use this steem to buy tokens, splinterland cards or other cryptos. The only valid thing to do is to power up.
2) Buy back steem regularly
If you have a lot of money invested in tokens, splinterland cards or cryptos. Sell them from time to time. Use this steem to power up.
3) Write posts about how much you powered up
The more your friends and followers see how you power up, the more they will gain confidence in steem and they will do the same. Influence the people around you to trust steem. Follow these two authors if you want to see how you can build trust in steem: @exyle, @jongolson. Rember the reason for this price decline is purely psychological!
Never forget steem is the best thing on the internet (I might be biased ;-))
---
My projects:
@help.venezuela : a program that supports steem users from Venezuela.
HVOTE : A token that is underlined with a real steem account. With the sales of tokens, the Steem Power of the account is increased. The votes are sold on smartsteem and together with curation rewards, the account produces real economical value. Big token holders get upvotes from the account.