I thought I could go for more walk later in the day only to be caughtup with work that I was unable to do that.
It is a good thing I was able to go for a jog and a walk with my sister and nephews early this morning.
I passed by this for two days in a row. At first I thought they were burning garbage since this is the site where garbage are collected only to realize they were cooking asphalt. I didn't notice near here where they will use that for though.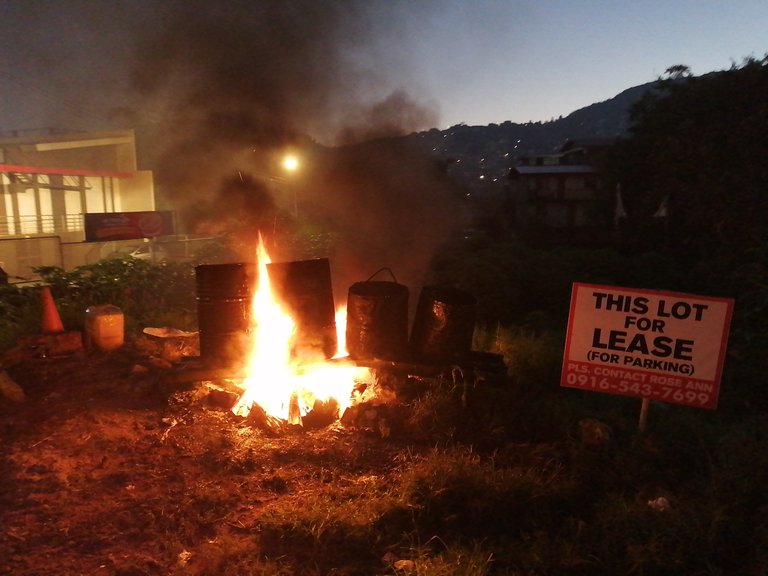 I was way up ahead from my companions so I waited for them and took photos of these trainees.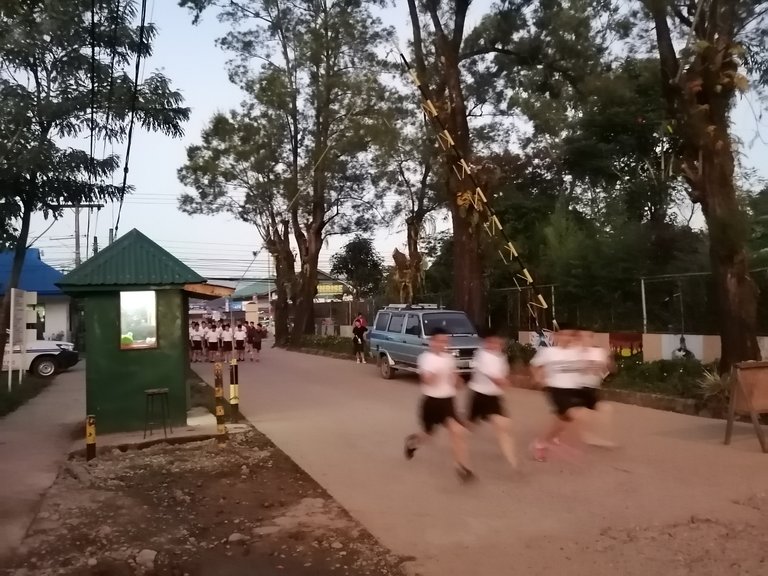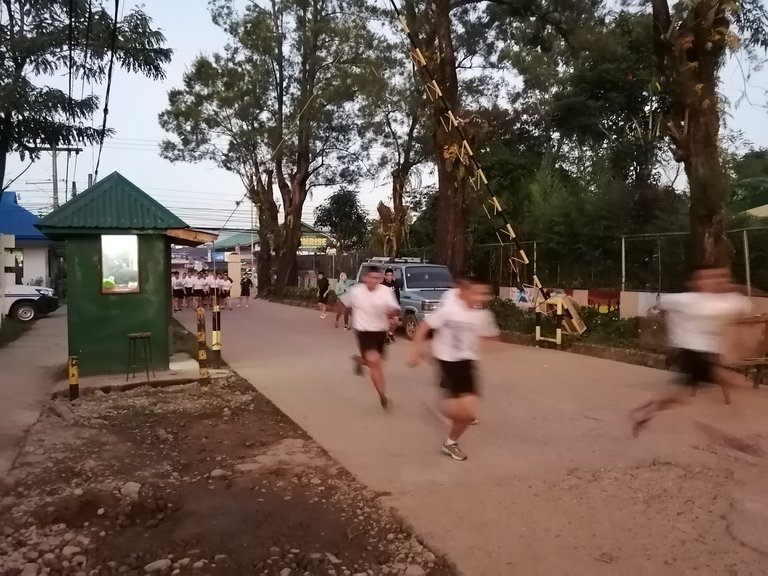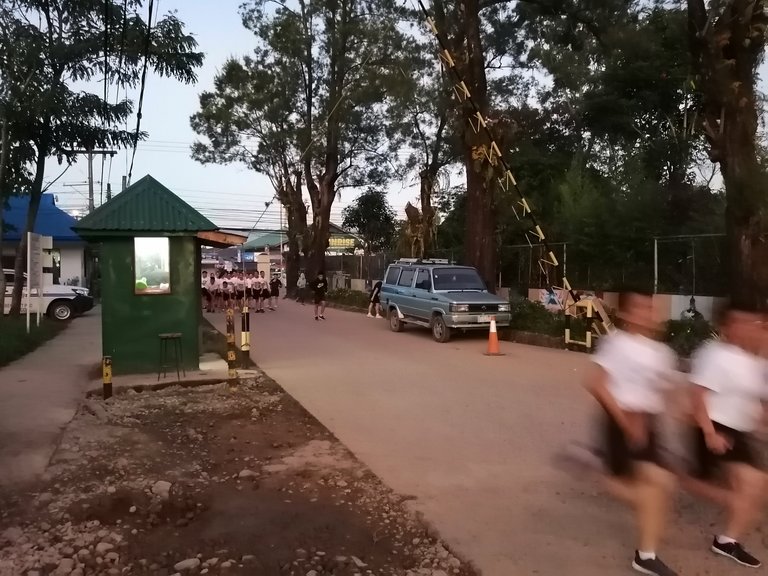 We then headed straight to BAPTC hoping to catch a misty morning but we started out late so we got nothing. I did a few runs while they went back to the university to play badminton and volleyball. I caught up with them there. I ran one more round the field before joining them.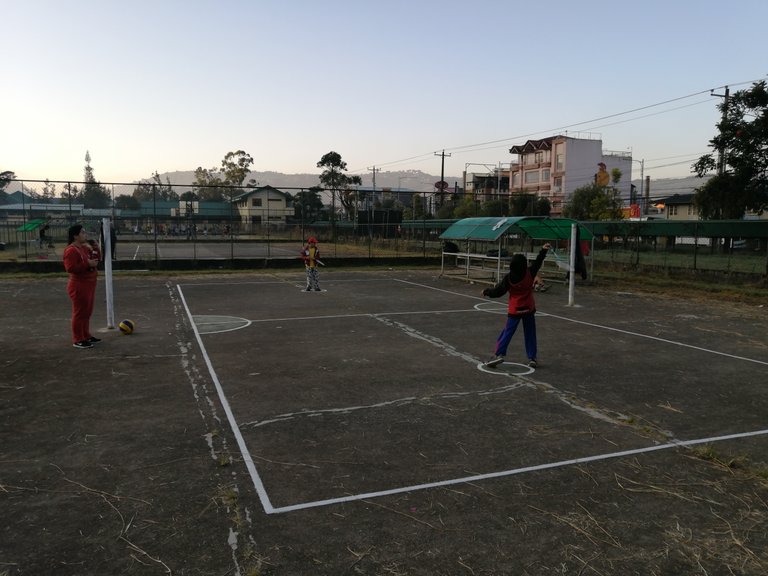 We then walked home along the fish farm and then up the stairs of Inselbeg.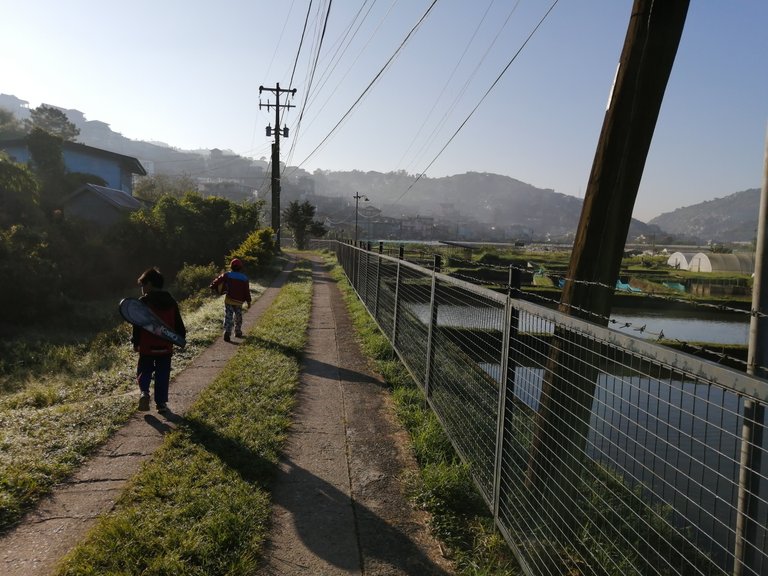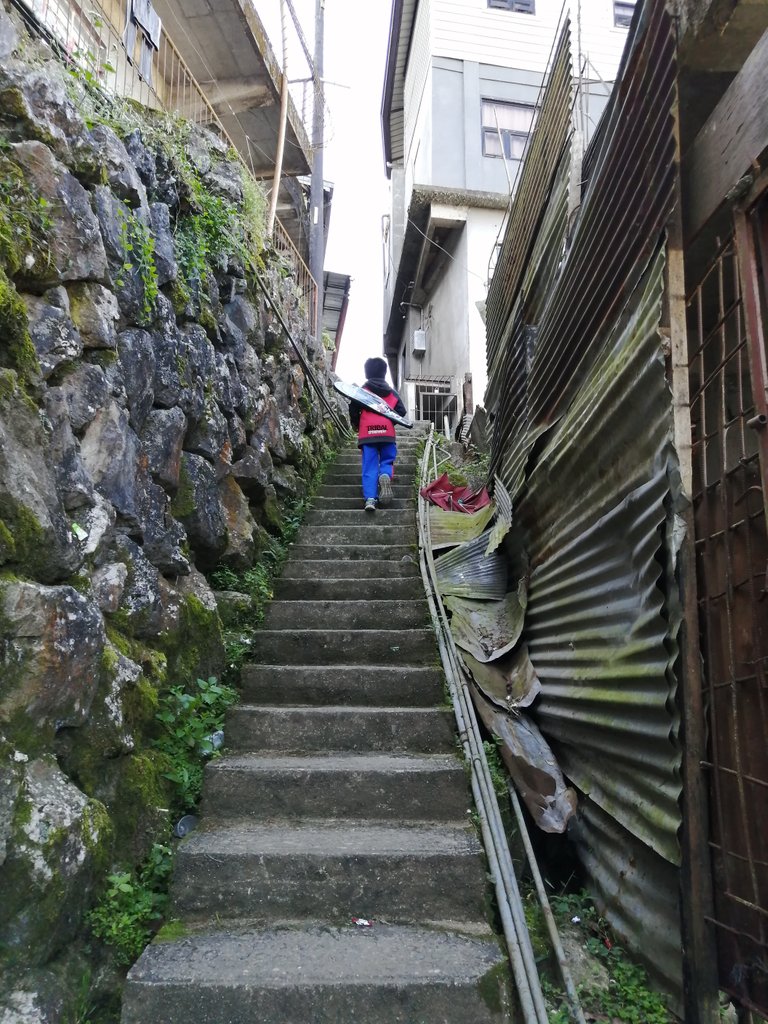 15351

Badminton, Jogging, Photowalking, Volleyball, Walking