My Nominations for the PHC Top 3 Monthly Contest - Comfort Food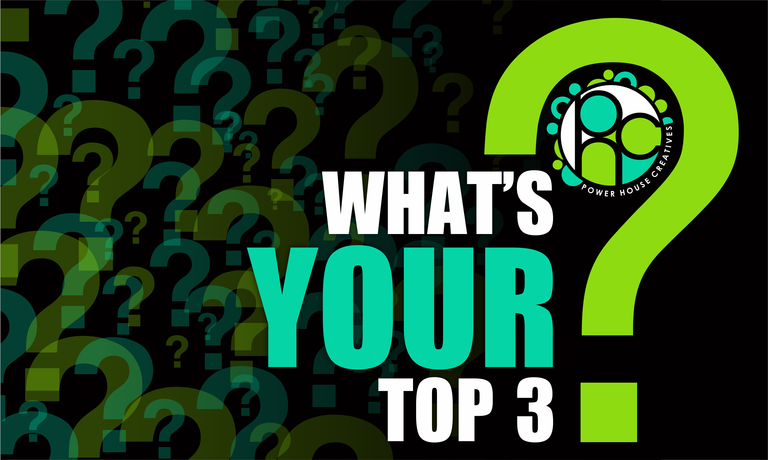 • This is my entry into this month's PHC Top 3 contest.
• This months topic is: Comfort Foods
My Nominations are:
Nomination #1
Chicken Casserole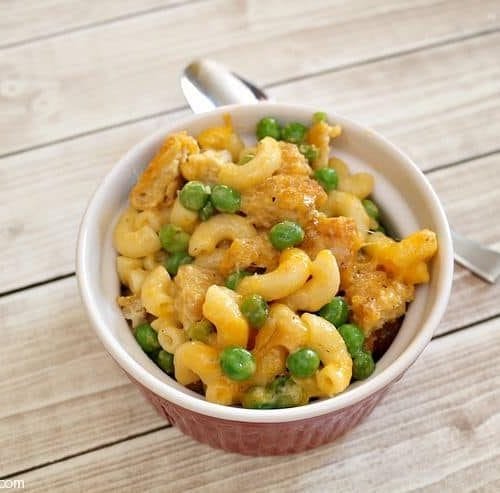 My Reasons:
DISCLAIMER: Anyone who has read any of my previous 'PHC Top 3' entries will know I tend to write fairly personally. That said, this month my first entry is EXTREMELY personal. I'm only revealing this as its required to explain the nomination.
I am the oldest of three kids. My brother is 4-1/4 years younger than me & my sister is 4-1/2 years younger than my brother (9 younger than me). Growing up it seemed my father worked all the time. My mother would work part-time on & off my entire childhood. Not because she had to but because she wanted to. Around age 11 my siblings were placed in daycare/after-school care, & I became a "Latchkey Kid". After demonstrating responsibility for several years and when my sister entered kindergarten I became a de facto guardian tho my siblings until one parent (usually mom) arrived home. At which time we would eat dinner, get bathed, & get ready for bed, sometimes. See, my mother was a terrible alcoholic. I don't mean a few drinks a night alcoholic. She usually drinking whiskey at 06:00 am. Most of the time she drank just enough to keep a decent buzz & where the casual observer wouldn't notice but every few days she would go on a all out binge & barely make it home in a coherent state. Upon which time she would pass out & leave us to fend for ourselves. At this age I knew how to cook a few things. We ate a lot of scrambled eggs & toast, grilled cheese, & fried Spam®, but the thing we enjoyed the most was a very simple Chicken Casserole we came up with one evening scrounging for something to eat. It consists of only three/four main ingredients & is relatively easy to make. It became our favorite. Today we're all grown but we all loved it so much that I had to write down the recipe. We are still slightly puzzled at how we are all so fond of something so simple & linked to not all that great memories.
*For anyone interested I will post links to a pdf of the recipe below my nominations
Nomination #2
Pizza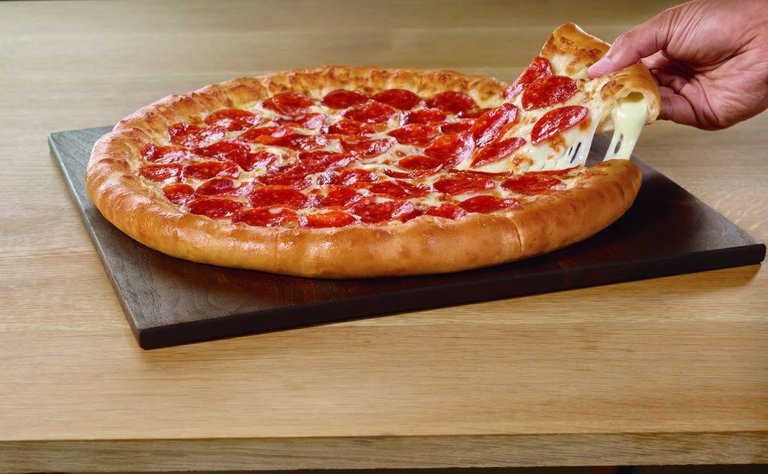 My Reasons:
Admittedly, this one is gonna seem a little voguish or even slightly passé but it can't be helped. Pizza is one of those foods that brings people together, or at least it has been for me. It has always been a food that I associate with happy gatherings. The paradox in this follows. When I was a kid like most children I loved pizza. Funny enough, my first real (taxpaying) job was at the local pizza/Italian joint. It wasn't a high end place but it was a step up from fast-food pizza. The hours & pay were lousy & the owners were horrible to us but the one perk was that they allowed us to take home anything on the menu every night. We just had to remember to prepare it before breaking down the kitchen. Whilst we would occasionally fix a Calzone, Shrimp Alfredo, Wings, or even a Sandwich, it was a simple pepperoni pizza that made its way home most often. After a few months of this I grew to despise all Italian food. Even after leaving for a better paying job and for several years after, I still would not eat pizza. Eventually this wore off & Pizza once again became that same ol' nostalgic gathering food it had been earlier in life.
Nomination #3
Smoked Turkey
My Reasons:
Once again this harkens back from childhood onward. Our household was what you might call "Traditional" or "Old-School". My father rarely cooked anything in the kitchen. It was unspoken but he looked at that as my mothers work. Yet, when it came to grilling or smoking outside it was his job & not moms. Unfortunately, he has always extremely overcooked everything. If dad grilled, it was difficult to distinguish between chicken, beef, or pork as they were all extraordinarily dry, flavorless, & tough. The singular exception to this was on Thanksgiving. Once a year, only on this occasion, using my grandpa's recipe he would smoke the most succulent, moist, tender, & flavorful bird one has ever tasted. Everyone, from our immediate to extended family, friends & neighbors raved about his turkey. So much so that for several years, people would pay him to do their turkey. Even though he had to start several days before thanksgiving & was running smokers around the clock, it was a decent side hustle. The only reason he stopped was he was getting more requests than he could or wanted to fill. It really was astounding though. Someone so inept at cooking meat is able to make such a mouthwatering turkey. The best part is the smoked turkey sandwiches continually for day afterwards. Though the recipe has been passed on to my brother & I and we've both got fairly decent at the preparation, he still does one every year & it is still in a completely different league than ours. I've never tasted a turkey as delicious & probably won't until one of us masters it.
Links to my Chicken Casserole recipe:
•Google Drive
•DocDroid
•pdfhost

---

Curation Trail
We have a curation trail for @phctop3, which you can follow here to continue to add to the prize pool and the growth of the competition. Don't forget to log into steemconnect.