Hello Everyone,
As part of @theycallmedan's Proof of Purchase (PoP) #promo-steem, I decided to buy something with STEEM.
Of course I wasn't going to go overboard because I love my STEEM. So I bought 1 Crate Key for a game I used to play called Team Fortress 2, as it was the first thing that really came into mind.
I paid it via CoinPayments.net, which gives you a fair time to pay and is fairly speedy and well equipped. Also, I paid no fees =)
Here's the order screen.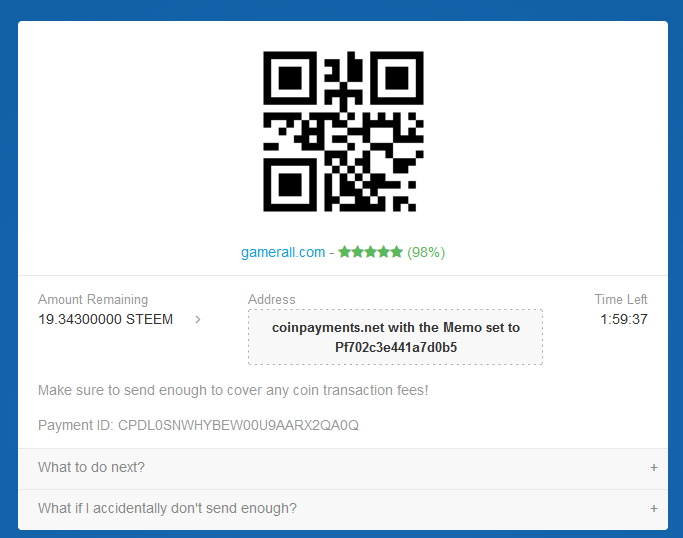 I then paid it:

It confirmed within a few minuites:
And then to #promo-steem, I posted it to twitter.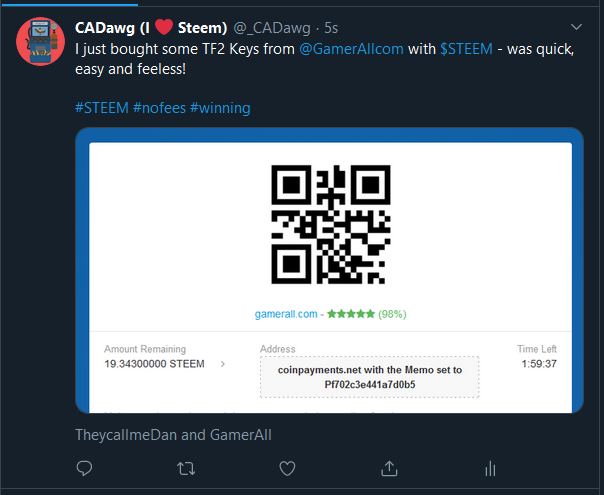 Support STEEM & Get Updooted by @theycallmedan.
~ @cadawg