---
Hey Steemians!
---
It often happens that the best intuitions that comes to my mind are dictated by chance, or at least I think.
It will have been a month or so since, watching a video of a fairly famous and followed Italian YouTuber, I found out that he made his own comic, since I respect this guy a lot, who besides making videos on themes that are not really accessible to everyone he manages to make them interesting and also quite funny.
I decided a few moments after seeing the promotional video of his work to participate in the pre-sale of the artistic birth dedicated to the comic world.
Shortly after paying, I received an email saying that as soon as it was available my copy would be sent to me.
Few days ago a smart courier delivered the package where I work rather than at my house, so I had to wait another day to hold the comic, before reading it, precisely before yesterday, I was thinking about ask permission to the author to be able to publish some photos here on Steemit to avoid inconveniences regarding copyright.
Then I was thinking about where to contact him and be able to hope for his answer because he could have a thousand reasons to do not answer.
On YouTube, there is no way to communicate except with the comments below the videos, but when there are so many you risk being ignored, which is quite natural from my point of view, also because giving an answer to everyone I think would become a second job for them.
Soon after I had the idea of going to Instagram and sending him a private message came to mind, I had already done it when I was trying to promote Scorum to some sportsmen for Scorum-Italia Witness, but also when the good @streaming suggested to try involve Youtubers to get them here on Steemit.
In both cases all my efforts failed, I received only a response from a Fantasy Football channel, initially seemed interested on Scorum, but after a while 'of conversations I have not received an answer and I have not insisted further.
I probably have focused on the wrong horse, I should have offered him Steemit. You never know, the contact has remained and if goes through with this guy I could have more loads to shoot in the future.
This time to my great surprise instead it went well, shortly after he answered me and below I you can find the conversation.
---
---
PM Translation:
---
Me: Hey man! I follow you on YouTube, you are a myth!! In addition to being interesting, you are really funny! Congratulations! I bought your comic, I still have to read it, I read on the internet that it's a limited numbered edition!?... so I'm the happy owner of number 1 !? Show time!!.. as long as I didn't get the wrong informations.. I wanted to ask you if once I read it I can do a review and publish some comic pictures... of course without spoiling anything .. I ask because I don't know how it works about copyright etc... I thank you in advance hoping you can answer me!
Him: If you do not spoil and publish it on your social media, no problem
Me: Great!! Thanks a lot for the answer! You are a myth! Perfect! No spoilers, I promise!

As you may have noticed, I obscured his name because it is a private conversation and I was not allowed to publish it and I want to create some suspense, also because I don't know if it will go well and I will reveal his name when I review his comic.
From the blue starry "v" (from which you can guess I'm not lying and trust me), which you find in the top center of the screenshot, is the one that is given only to the accounts of verified users, who usually have a strong following, so I am sure that he was the one who answered.
His response was concise, but still very welcome, the conversation went on and I explained to him that I intend to publish the review on Steemit and invited him to register as well as make me available to help him in case he needs, on the other hand the impact with our platform is not really immediate, I also told him about @dtube, which could be perfect for him.
Well, now I don't know where I will arrive and if he will signs up, when I have done the review article I will certainly contact him again, without however insisting that much, I do not feel like disturbing people.
This could turn out to be a win win win situation, for him because he could further expand his network, for Steemit because it would bring further visibility and users to sign up besides maybe some other Youtuber or investor, in this case I think about Italians because we are not too many, but also for me that I could boast about being able to bring him here! 😄😎✌️
---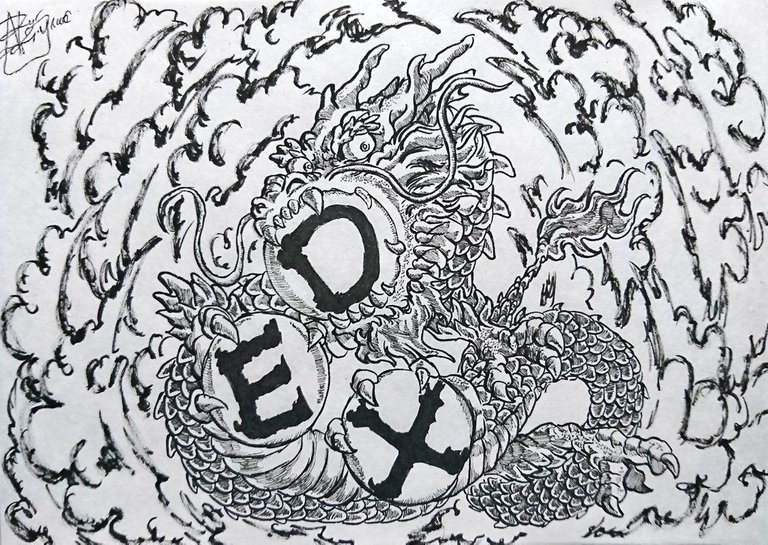 Logo by @ryo-6414
---
Thank you all for reading, a big hug and see you soon!
---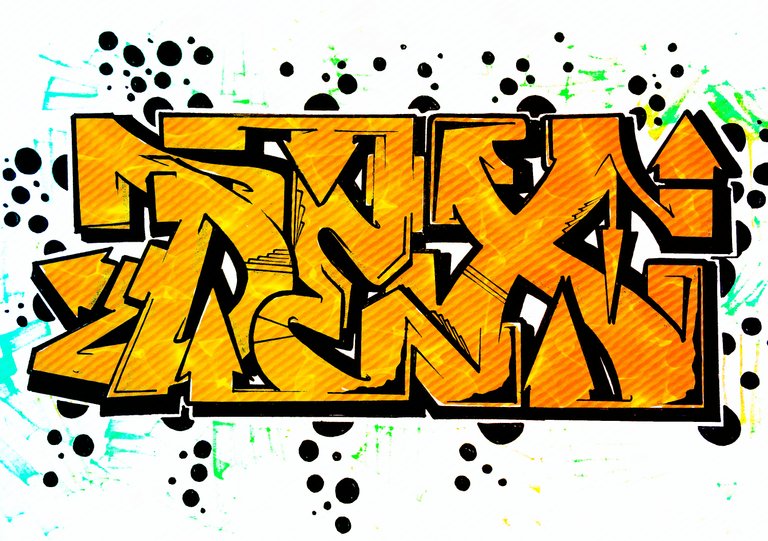 Logo by @ran.koree