Steem's superiority won't go unnoticed for much longer...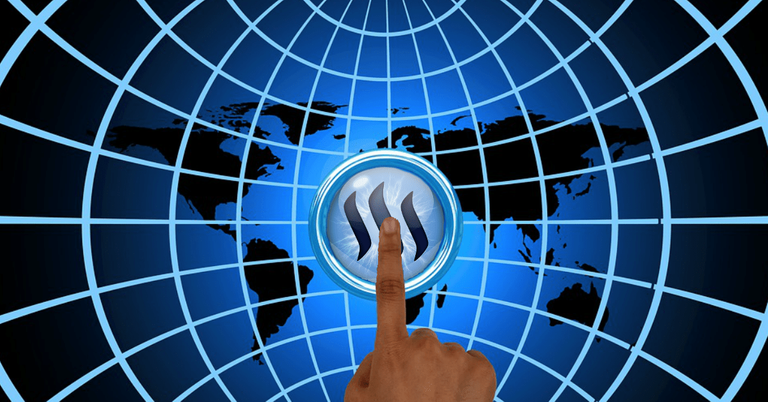 You don't have to be an expert to understand why Steem is going to be one of the most attractive destinations for people who want to build and run their businesses on the Internet.
But before that...people need to be somehow informed and educated on what this totally new and decentralized world has to offer...
One might say that this is already happening...not on Steem but all over the Internet.
Kindly remind me...have these people or these businesses cut off the middle men?
No they haven't...
For every single transaction they make, some random provider, later on a bank service...and in some occasions one has to pay an extra fee the moment they decide to withdraw their money, using the ATM of that very same bank which already had their cut via the online transaction in the first place.
Which is kinda twisted if you ask me...
But this is how things are done in our lovely modern world...
So the answer is Yes...and NO...
Yes...many people have built their businesses using the Internet and are doing great.
But at the same time those "little" fees left and right that seem pretty insignificant is what fuels this corrupted system and what has made and still make, the selected few...millionaires.
And this is where Steem comes into play...
So...why Steem and not...EOS...or BTC...or ETH?
---
No disrespect to the top contenders... -at least in terms of marketcap- but hey...who wants to wait up to 5 or maybe 6 hours until their transaction is confirmed? Yeah that's how much I had to wait the other day to send an amount of BTC from one wallet to another...
And those fees...might have significantly dropped since BTC's ATH season...but still. I remind you that back in the day in case you wanted to use BTC for micro transfers, and by micro transfers I mean anything up to 45$ the fees one had to pay for such a transfer exceeded the amount of the transfer itself...
Needless to talk about speed and such...
So STEEM vs BTC = STEEM all the way...
How about ETH?
---
While ETH is significantly faster compared to BTC, still, it's like comparing a FIAT Punto with a Ferrari in a 400m drag race...plus one has to pay those gas fees...
So we definitely have a winner here as well...and that is STEEM.
---
Hm...but EOS?
---
Well, EOS is fast as a rocket as well...but it ain't cheap. So I'll just drop this here
Technically no, there are no gas or other transaction fees on EOS.
However, there are several things to keep in mind when submitting an EOS transaction. The three EOS resources that need to be considered are CPU, Network bandwidth, and RAM. The first two resources (CPU and Network) requires an EOS staking, while the third resource, RAM, needs to be purchased.
---
STEEM simply combine everything.
Incredible speed...absolutely zero fees...not to mention about the social side of things...such as immortality, since there is no way for an individual to be censored...
The only thing we lack of is marketing. As soon as a professional or a team of professional marketers promote this blockchain the way it deserves...I am sure that great things will start happening...
Maybe I am biased regarding Steem because I really believe that it can be the perfect host for any kind of activity or business or whatever....but hey...facts are facts.
Have a great one people.
Image Source
Cheers.
---
---