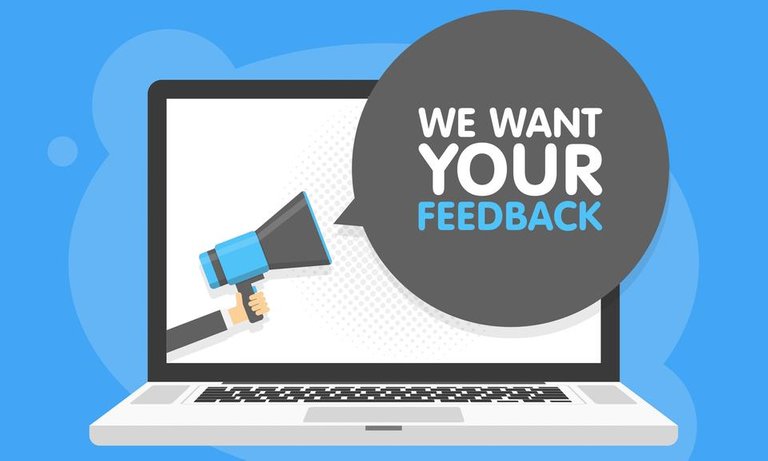 This post is a response to @midlet's new community, Steem Think Tank
From a random resteem, I came across to @midlet's survey and decided to give it a shot. Not because I want to be eligible for the 10 STEEM he will reward the first ten that will participate. Not at all...
Even if I am eligible for some prize, plz exclude me as my only intention was to help you build your community and give you feedback
---
The reason I am participating is because I want to spread awareness regarding the STEEM token and the Steem community, highlighting the pros and pointing out the cons so that we can grow stronger. So let's see...
---
How long have you been using Steem?
---
Well, there hasn't been a day since January 10th 2018 when my account was officially approved that I wasn't active on Steem one way or another. Either by posting daily, although I don't have so much free time lately as I use to have or by commenting and upvoting the blogs I enjoy to read. That makes us almost 2 years...in 6 days. So expect a celebration post next week. Ha!
---
Where are you in terms of SP? (Plankton(0-500SP), Minnow(500-5000SP), Dolphin(5k-50kSP), Whale(you're probably not a whale, if you are you know what a whale is))
---
I guess I am a mid sized dolphin, holding 26K Steem Power. The goal is to turn into an "orca" before the end of the year.
---
Where are you in the world? (Just Country)
---
Greece.
---
What brought you to Steem?
---
The possibility to earn, not to make a living, without busting my ass off to work.
---
What was your first impression?
---
Taking into account that I joined Steem during the previous bull run, I was like:"WOW...Really now? People earn hundreds and some of them thousands of dollars just by blogging?" Steem was sitting at 4.5$ back in the day and the payouts used to be outrageous(?)
---
How do you feel about the current state of Steem?
---
I think that exactly because Steem is unique by default I expected the ride to be bumpy. The dive in the price of STEEM doesn't concern me at all, in fact I think we should be grateful to the bear market because all this progress and development of the last months might hadn't taken place. The only thing that worries me a little is the declining daily activity...
---
How often do you use Steem applications/websites/etc?
---
Every single day.
---
What is your favorite Steem Application and why?
---
Hmm...I think Busy.org and Steempeak. Especially the latter, beautifully designed, extremely detailed and functional wallet and the team behind this project keep adding nice touches that make everyone's experience a lot better.
---
What's your favorite thing about Steem?
---
That is a hidden gem and for once I am amongst the really early adopters.
---
What's your least favorite thing about Steem?
---
That once a civil war breaks out, the platform feels like a battlefield...Oh and the absolutely chaotic content discovery...Hopefully when communities and SMT's officially launch....
---
How difficult/easy would you say it is to use Steem?
---
To be absolutely honest with you Steem ain't exactly a piece of cake. A bunch of keys...curves...auction windows...RC's...I mean for me, after 2 years it is a piece of cake...I highly doubt that a new comer feels the same though...
---
Would you recommend Steem to family/friends/coworkers? If no why not?
---
Trust me I am a pain in the ass. Steem is my favorite topic regardless of where I may be, so yeah, I DO recommend it. Damn...I wonder how she hasn't break up with me yet....I think you get the feeling.
---
What do you wish you could do with Steem that you can't currently?
---
Honestly? If at some point I could build an online business on top of the Steem network that would be awesome. Even more awesome it would be to get to a point to live off of curation :P
---
What excites you most about Steem?
---
That there are no limitations. Once someone comes up with an idea Steem is the perfect host, whether it is a business or project or a collaboration...you name it.
---
What worries you most about Steem?
---
The idea that it might never perform according to its potential...we need way more crazy people just like you and me around here.
---
Have a great one peeps!
Image Source
Cheers!
---
Posted via Steemleo | A Decentralized Community for Investors