Finally 1 Million POB is Mined : What NEXT?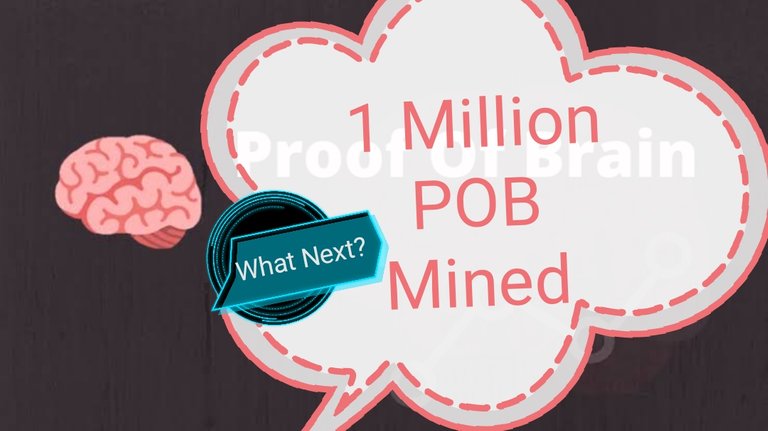 So finally 1 Million POB is mined out of 21 Million. It took approximately 05 months to do so.
It is just the start of POB. We saw a really good start for POB with good content writers and growing number of traffic in these few months.
POB with this type of development doesn't seem to be a baby of 5 Months but believe it or not, it is.
And probably we all want POB tribe to flourish, because we all have stakes in it somehow.
These were just the starting days for POB. Hopefully as the time passes by we may see increasing number of traffic on the platform.
POB is going well so far. Users are proposing different things for the platform. I don't see owner much active, regularly updating users regarding the tribe.
We need to be updated regularly about what's happening in the backend of POB.
Users also would love to see feedback on their proposals. I don't see that sort of engagement of owner with the users. I think this should be addressed.
We had prices of POB going good when prices of other tokens and Hive were low. It shows the potential of POB.
I have so far staked all my POB earned and will continue to stake. And would recommend you to do so.
Thanks
---
---