My 4th Anniversary on Steemit/ Hive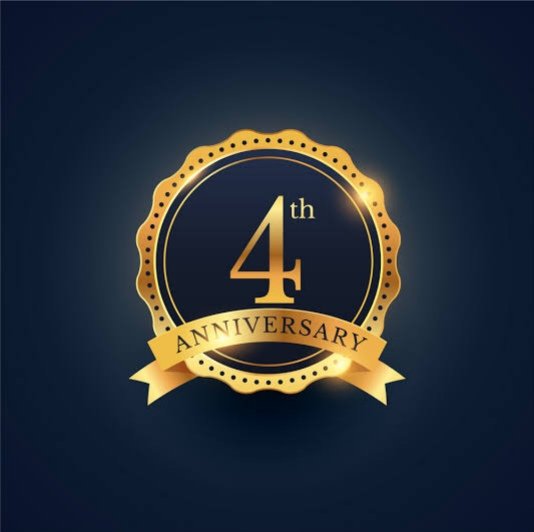 It's my 4th anniversary on Steemit/ Hive. Time flies, it seems like I have joined yesterday.
I came to know about Steemit from a Facebook ad, joined it and started my journey posting and engaging on the platform. Faced ups and downs but was sort of consistent on the platform.
A few times I got inactive but then again convincing myself and getting active on the platform, and the journey went on.
I then got to know about HIVE from some of the users on the platform. At first I didn't mind looking at it, but somehow I looked into it and convinced myself switching to HIVE.
I know consider that to be the best decision I have taken about joining Hive, and probably rightly so because we have seen some awesome developments on Hive.
With the introduction of a number of tribes and tokens like POB, Leo etc it sort of give a new life to the platform. Everyone is sort of crazy getting as much sister tokens as they can including Hive itself.
I am now sitting on more than '5809 Hive', more than '485 POB, more than' 195 Leo' and a few other tokens. Well, I am sort of slow but I try to be as consistent as I can because I am hopeful of the success of this platform.
And for this reason I have been staking all the time all my tokens on Hive and never cashed out, and rightly so because I believe it's a long term investment.
Thanks
---
---