Now that we have a growing number of users on ProofOfBrain, and it's getting popular amongst Hive users, have you thought about having POB on exchanges outside of Hive platform but not just only on Hive's own exchange Hive Engine?
Yes we may feel the need for it when the demand exceeds and the the number of Holders also increase. No doubt POB is sort of a new project but it would probably multiply to its success having it on big exchanges.
For this reason I want the team of ProofOfBrain project to submit a request for listing POB on crypto.com. Total visits on crypto.com is 13.04 M so far, which doesn't look bad at all.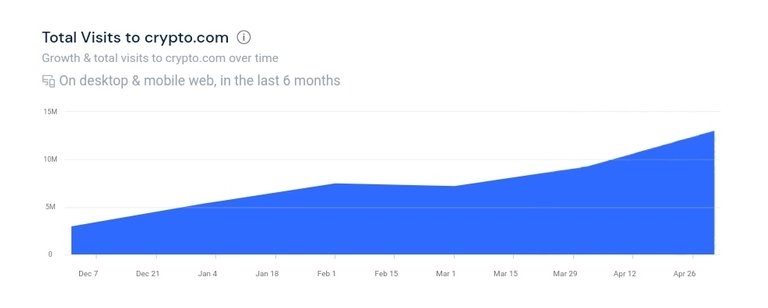 Screenshot taken from Similarweb.com.
Crypto.com is now accepting applications to list your digital assets on the paltform. Now that we some POB thirsty users and the amount seems to be increasing why not submit an application for listing POB on crypto.com. This could boost POB's exposure as well as the moral of users.
Listing Application Form.
Thanks