Wait What? HIVE Above $2.5?
What an amazing feeling seeing Hive surging above $2.5. It's now trading around $2.6 on coinmarketcap.com as of now I am writing this post. It has now shown more than 50% upward trend for today.
How soothing is this graph for today's Hive price on coinmarketcap.com.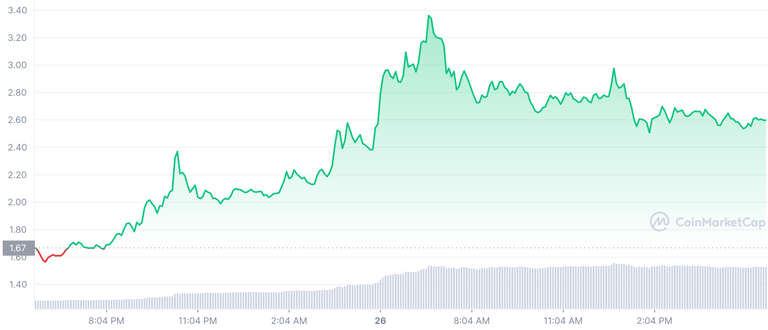 And the best part is that it's ranking has gone up to 106 on list of coinmarketcap.com.
The whole crypto market has shown a drop of 7.83% decrease including the top cryptos Bitcoin and Ethereum. But Hive is standing tall.
How cool is this, most of the crypto market is bleeding with Bitcoin and Ethereum but Hive is in green thriving, and thriving beautifully.
Stay strong everbody.
I am still HODLing my Hive and will continue HODLing it :)
---
---