The first domes of Lenopolis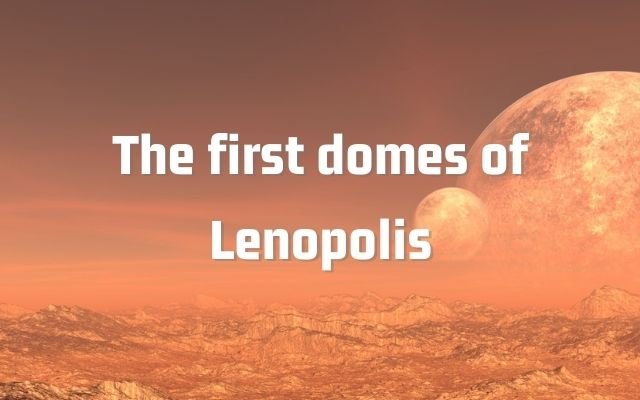 It's about 4 months ago that we have recieved the latest message from the Ark 62. We are pleased to present the newest logbook transcript of Commander Tarkov:
This is Mikail Tarkov on bord of the Ark 62. I'm the mission commander for Liotes. Our vessel is in orbit of the planet Liotes. We are coordinating the work in progress at the surface of the planet.
In the past four months we have made a lot of progress on the surface. We have now finished printing the foundation in Tarkovium. Our 3D printers have started to print the first domes of Lenopolis.
Lenopolis – The first settlement
Because of the size of the printers that are in place, we are printing a network of 9 domes for the initial settlement. This settlement will host the explorer team that will land on the planet once the work of the 3D printer is completed.
The domes are basically empty half spheres that are linked by a system of tunnels. Each Dome is about 100 m2 in surface and about 5 meters high at it's center. Their form and the tarkovium that is used to build them makes them very resistant, airtight and at the same time light can pass through their walls.
Each dome will have a certain utility but things might still change.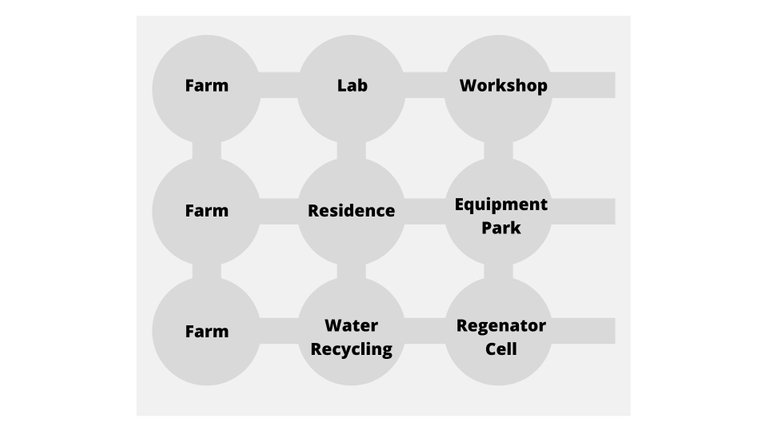 An important discovery made by our engineers
The whole team on the Arch is constantly working on the project, even from a certain distance. The teams are training and studying and our engineers are working to solve future problems. They managed to modify the Liotes Mills in a fashion that allows them to work as transformer. They will actually be able to use the energy produced by other mills to power the water, air and electricity cycle of the settlement. This allows us to save resources and to use the Mills that are already on the surface.
Note by team: This will also affect the investors of the project. More about it at a later stage
The atmosphere on board of the Ark 62 is still very good. The team is working hard and is very excited.
Mikail Tarkov
This report reached us October 15th 2021

Liotes
A project run by @ph1102 and @achim03
Resources
---
---