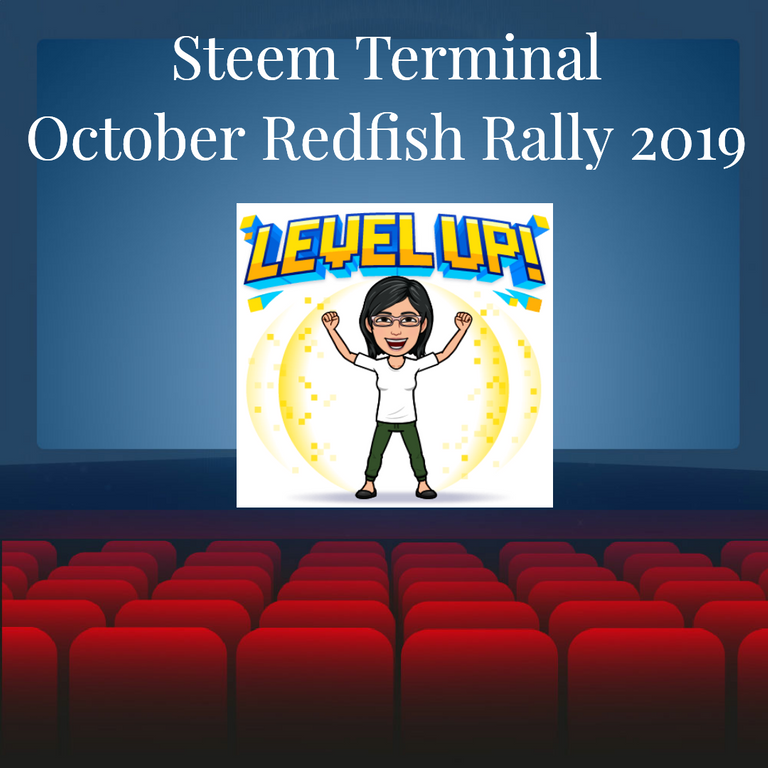 created with Textgram and Bitmoji app on my mobile
The October 2019 Redfish Rally at Steem Terminal finally came to an end. First off, I want to thank the people behind the project.

Thank you @brittandjosie, @thekittygirl, @medro-martin, and @xcountytravelers for coming up with a noble and brilliant contest to help and encourage the newbies (a.k.a redfish) of Steem. The SP delegation won will be a big help towards my further growth.
When I joined Steem Terminal at the start of September this year, I was a relatively small account who joined the Steem blockchain via my tribe, CTP. I used to post via our CTP Condenser at CTPtalk. Then as the days went by, I gathered enough courage to explore outside my tribe. I liken the experience to a little fish swimming out in the vast ocean. I felt the need to learn more about Steem. Thankfully, I met some good folks who pointed me in the right direction, so I joined the Steem Terminal on Discord.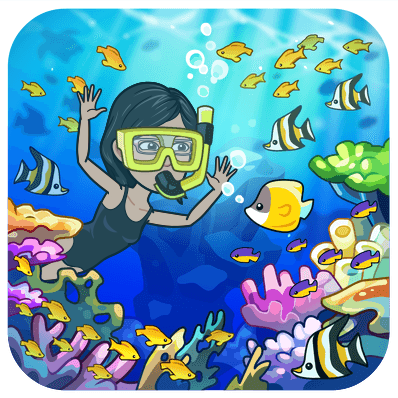 created with Bitmoji app on my mobile
I am grateful that I joined Steem Terminal, as I learned more and more each day. Plus, I had a go-to place in case I had any questions about Steem or Discord. I learned about the Redfish Rally and got really interested in it. That time, the September Redfish Rally was running already, so I eagerly signed up for October.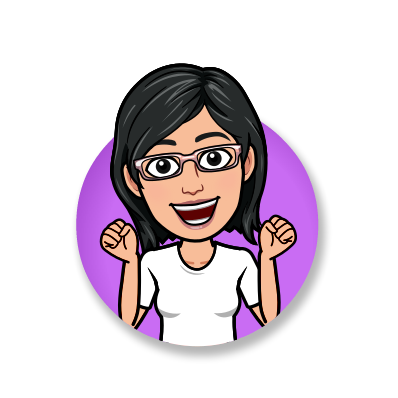 created with Bitmoji app on my mobile
It was funny how excited I was, as I was even counting down the days before the October rally was due to start. You could say that enthusiasm and excitement helped me a lot to do my very best in achieving the first place in the contest. I am equally thankful to my fellow participants, esp. @janaveda and @elgranpoeta for being just as active in the competition. The three of us have officially graduated from the October 2019 Redfish Rally, as we have achieved 100+ SP by the time the contest ended.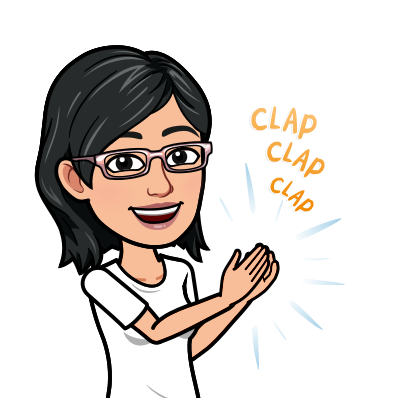 created with Bitmoji app on my mobile
There is no secret in achieving first place. However, I will gladly share a few pointers.
Join Steem Terminal Discord. (Or you won't qualify to join the contest)

Decide to have fun in the process. (This takes out the stress in being in a competition.)

Have a goal. (Commit to showing up daily. Post original, quality contents regularly.)

Interact with fellow participants and contest organizers. (There's a chatroom dedicated for this purpose on Steem Terminal.)

Seek balance and harmony. (Have a life outside of Steem. All Steem and no play makes Jill a dull girl.)

Be supportive of others. (The world needs a little more kindness going around. You can do your part.)

Bring enthusiasm wherever you go. (It's contagious.)
That is it for now. If you're a newbie (redfish) on Steem and feel that you need more help, register for the November Redfish Rally. We're excited to have you on the team.

* * * * * * *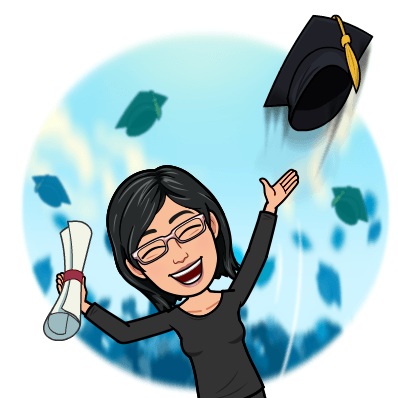 me avatar created from bitmoji app from my mobile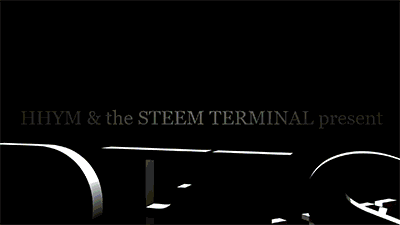 I'm a graduate of Steem Terminal's October Redfish Rally

I'm on Steem 'coz of:
My main affiliate program ===> ClickTrackProfit
Documenting my life's journey:
My main blog ===> Fresh Start
I started a series since October 2018...
'Coz I like Tumblr ===> I Am Raincrystal