Rising Star Giveaway - win "Sunrise Kit" x 1 winner + 50 ecency points
Today's card giveaway

Due to the Rising Star server being down. The card will be sent when the server is up. Please be patient~
I'm still posting it first because I'm afraid that I'll forget it 🤣
I hope it'll be up soon~ ><

Yesterday's reward:

Randomizer with https://hivetools.up.railway.app/picker/
GO FOR IT!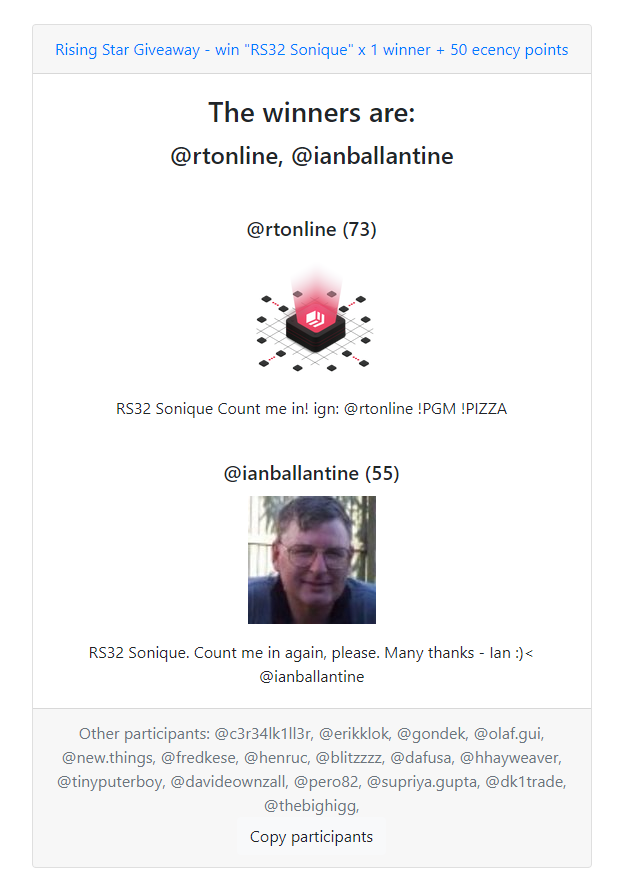 Participants: @rtonline, @ianballantine, @c3r34lk1ll3r, @erikklok, @gondek, @olaf.gui, @new.things, @fredkese, @henruc, @blitzzzz, @dafusa, @hhayweaver, @tinyputerboy, @davideownzall, @pero82, @supriya.gupta, @dk1trade, @thebighigg,
Congratulations to the @rtonline. You get a "R235 RS32 Sonique" Card 🎉
Please wait until Rising Star is up. Thanks~
And @ianballantine. You get 50 ecency points 🎉



FAQ:
How to join the giveaway?
Comment the name of the card for the giveaway: "Sunrise Kit"
What's the prize pool for today's giveaway?
1 Card of "Sunrise Kit" for 1 person + 50 ecency points for 1 person
Could I participate in another account?
Sorry, You could only participate with your account. The card will be sent to the commenter's name.
How do you pick a winner?
Is there any requirement to join?
Why do you keep changing?
To keep track of new participants and be sure that old participants are a person who likes to be updated.
What if https://hivetools.up.railway.app/picker/ get an error?

Check out the latest Rising Star giveaways and competitions on @risingstargame posts
Rise your music career with Rising Star~
Follow @risingstargame to know more announcements, giveaways, and others~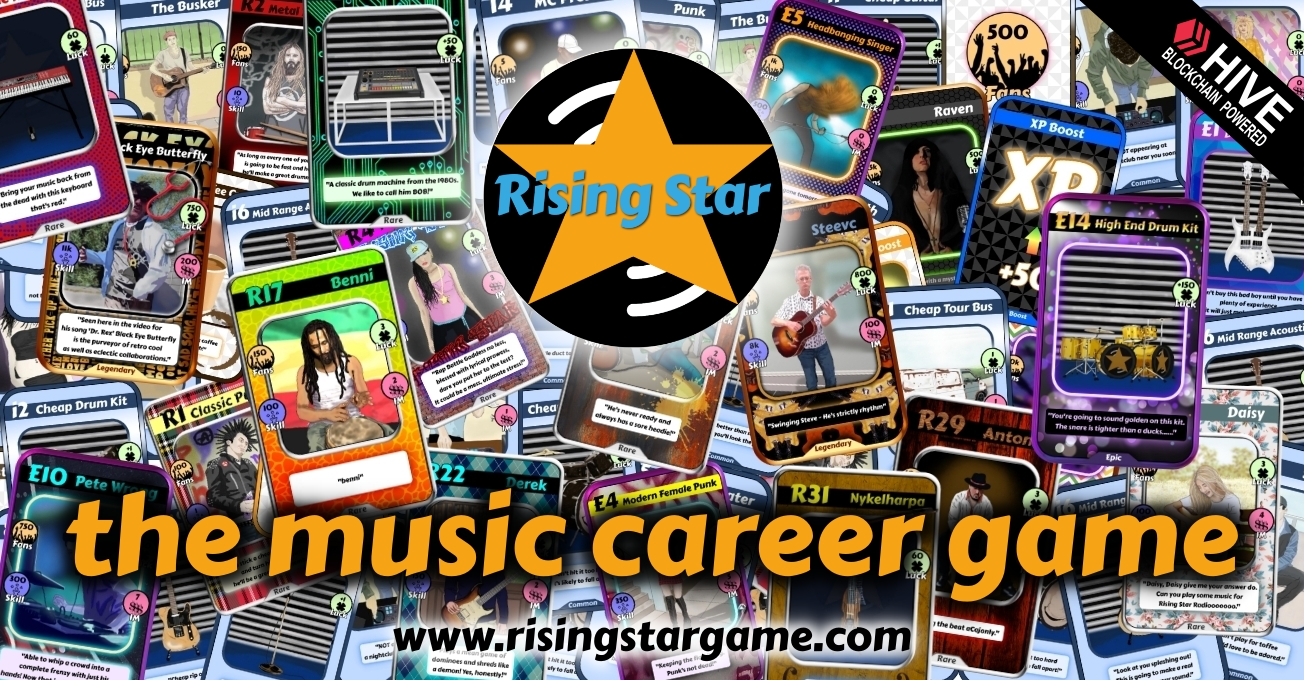 ---
---