Good day, Rising Star fans!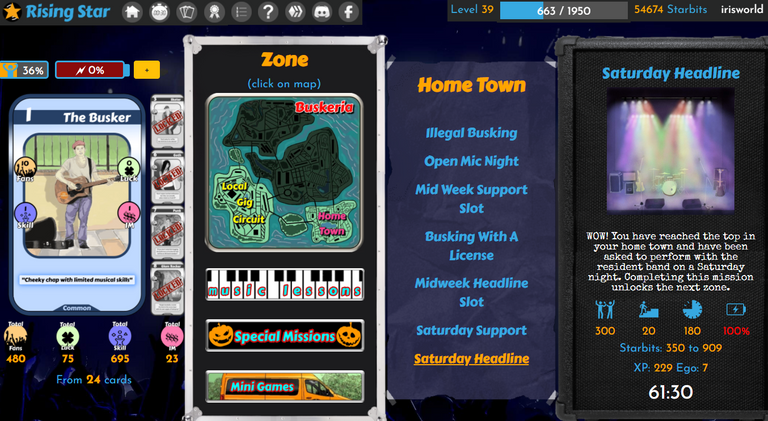 Rising Star game Day 49.
Today is my anniversary in the game! It is 7 days by 7 times! I really like number 7! And as you can see on the picture. For the mission I am playing now I will get 7 ego xD Well, it is not the best thing to be happy about. But...What to do xD
Today, I was busy for a whole day, and I logged in to the game just in the evening. Yes, I forgot to start the mission or music lesson in the morning, because today my thoughts were about other stuff.
Good luck! Have a nice day!
---
If you don't play Rising Star yet, try it now and earn STARBIT tokens.
---
FOLLOW ME HERE