Good day, Rising Star fans!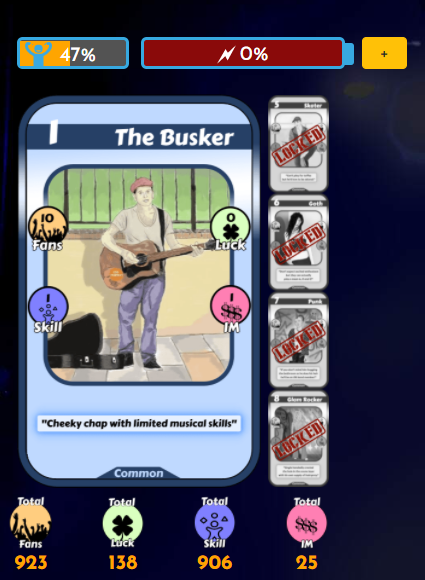 Sunday...again Sunday. And it is time to summarize my week activity, my week progress in Rising Star game.
Why I am doing that? I just used to set up goals and track the progress. And one of the best ways to stay tuned is to make a summary regularly.
Well, if be honest this week I didn't have much time like it was last week. And I didn't play Rising star much. I have a new project that I am working for now. Also, I have a couple of other ongoing projects.
So, I am currently on level 44, and I have 67k Starbits on my account. Maybe I will make it 68k by the end of that day. But I can't promise it.
Last 2-3 weeks I mainly focus on the stats. Because after last updates in the game, it is important to keep your stats in balance. Nope, actually it is important to improve your skills, so you get better audience - fans. If you have just fans then it is not so good. And most of your fans will be just drunk people who will leave you as soon as they become sobber.
So, I can finish that week with getting music lessons xD And as long as I am busy, it is a good option for me, to not spend much time in the game, and at the same time to keep improving my skills there.
Good luck! Have a nice day!
---
If you don't play Rising Star yet, try it now and earn STARBIT tokens.
---
FOLLOW ME HERE