Good day, Rising Star fans!

It is my day 59 and it is Monday! And it is the day when I opened my card pack from Rising Star game.
I was super lucky and I got a cards pack on the last Sunday giveaway! It is super awesome! I got
3 nice cards.
Now I have a Lambo! which gives me 7k of fans! Maybe it is not the best stat today, because my skills are just about 1k. So, probably I need to play just music lessons now xDD In addition, lambo gives 500 luck and 100 points of income modifier. So, now my ego is almost 90% xDD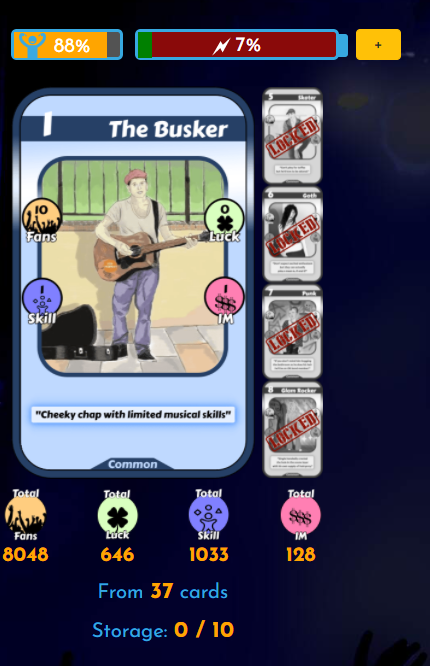 Another great card is R3 Mod. I am super happy cuz it gives skills! It is very important today, because you need to have enough skills to balance them with the number of your fans.
And the 3rd card is *storage trailer. I am not sure what does it give. I didn't read the last updates. But I am sure it is a useful card as well xD
Now I plan to play mainly music lessons... Because I think it doesn't worth it to play missions and get pennies... Let's minimize the ego xD
Good luck! Have a nice day!
---
If you don't play Rising Star yet, try it now and earn STARBIT tokens.
---
FOLLOW ME HERE