Good day, Rising Star fans!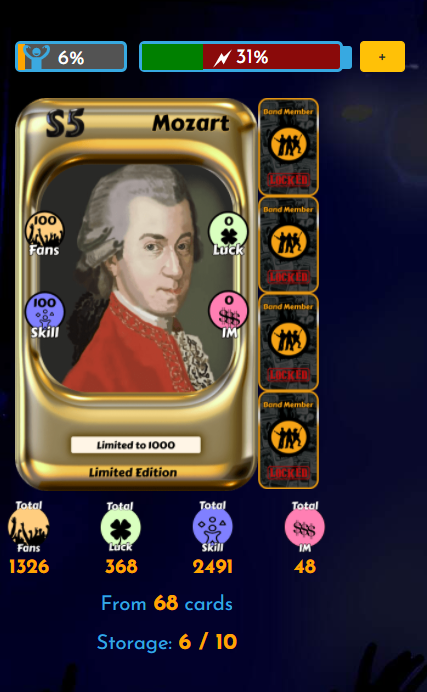 Day 79 Rising Star game or a Week Summary
Today I want to sum up my week activity.
That week was super nice and cool! First of all, because I reached my main goal, I bought 12 card packs and I love them all. But I still couldn't decide, should I keep them all or should I try to sell some of them. Anyways, now I am just enjoying and keep learning my new cards.
If be honest I was hoping to get some more instruments, especially guitar, which I need to play in Local Circuit gig. But I didn't get it and I am fine with that. Why? because I want to finish all achievements in the Home Town first, and then I can switch to another location. Maybe I don't know something and it is not the best decision...But well... We will see...
Also, I reached 1 more goal! I played 1500 missions in total and I got 1500 Free Starbits. Now I hope to reach 2000 played missions in total!
Good luck! Have a nice day!
---
If you don't play Rising Star yet, try it now and earn STARBIT tokens.
---
FOLLOW ME HERE