Just over 7 days ago I announced a new contest and @madstacks is the big winner with 5 votes.
There was a 2 way tie for second so I assigned @mawit07 heads and @pocketrocket tails and headed over to random.org to see who wins the big ol' 7 SBI.
And the second place winner is ... @pocketrocket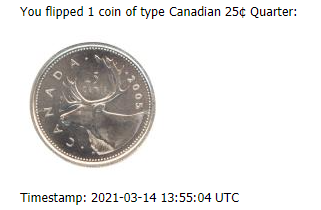 Congrats to everyone, and stay tuned to next month when I have some more #hive to run another contest.
Cheers,
NL