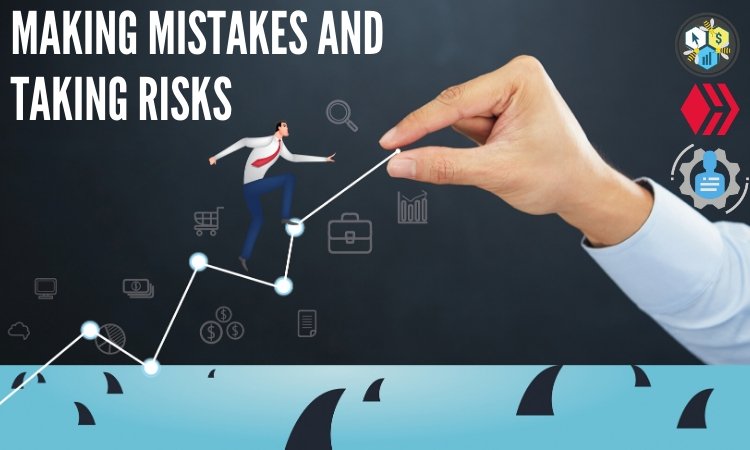 Hello Buzzy Bees!
Unconsciously or consciously, my journey so far is been kinda following the Action Steps from the PlusOneSuccess Ebook, so I'm on it still!
According to the Ebook, one of the Action Steps is "simply"..
Make a mistake!
I know it's crazy and scary! No one likes to make mistakes, makes you feel like a total failure and eventually, give up.
But it's all about mind-set!
Even though it hurts, accept them! With open arms! Grab the lesson(s) from those mistakes, adapt and try again! If everything was perfect, life would be too monotonous!
Mistakes makes us grow, makes us improve. And maybe, eventually, you will get it right!
And that will have a much better taste, trust me!
The next Action Step complements with this one so much!
Take risks!
You won't see much changes if you don't take risks.
If you fail, accept and move on!
My big risk at the beggining was being more social! Was afraid to talk with people! My first few blog posts didn't have as much exposure as I have today. So slowly was entering in this community and building relationships. Having @clicktrackprofit to follow me took me some time, until I got a bit better and they started to follow me!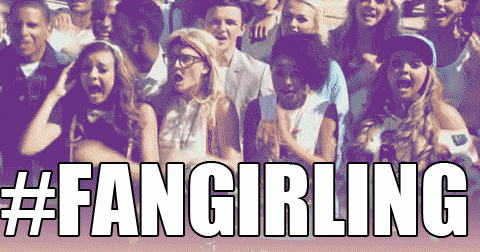 Took more risks and started to make videos with my voice and later my face! This is a big one for must of us that don't feel comfortable being on camera! Who wants to watch a big girl rambling around? This is my thought today still lol
However, if it wasn't for taking these risks and having failures on the way, I wouldn't be as I am now...a bit more strong and confident...strong enough to take an even bigger risk and launch my own program!
Will it be a mistake? Maybe..but what if is a maybe not?
Whatever the result, I will embrace it and grow with it!
Those were my thoughts of the day, hope you enjoyed it!
You can get your free copy of PlusOne Success Ebook here:
https://plus1success.com/download.php?f=plus1book&r=elianaicgomes
Here are #MyHiveGoals: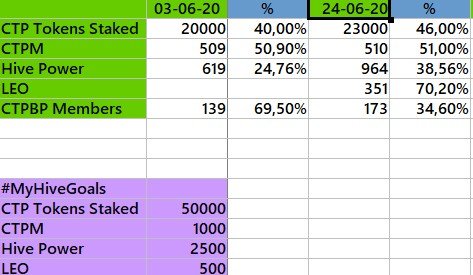 CTP Tokens and Miners will be very very slow since I'm gathering Tokens for the Fireball Giveaway. But I'm about half-way on both! Good job me! lol
Hive Power and LEO are growing slow and steady as well!
CTP Members are now changed to the next goal from the Plan Attack, which is 500 Members on Month 3! Good luck! Again, whatever the result, accept and adapt, and do better!
Embrace the Suck and Push On!
Happy Tuesday!
---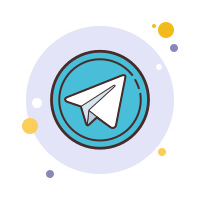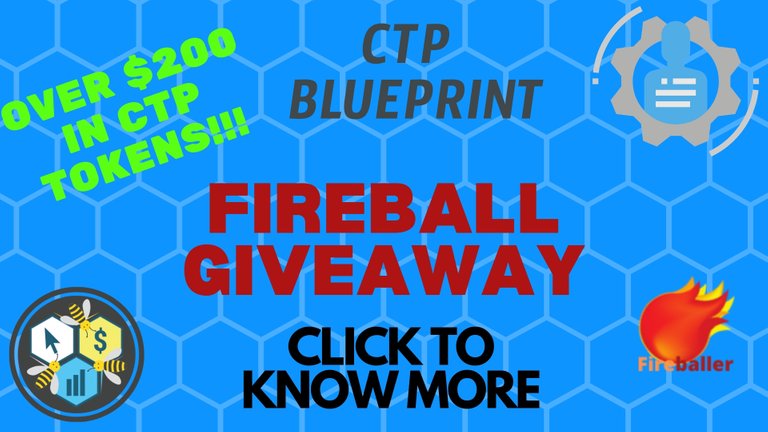 ---
Fireball Leaderboard
lisamgentile - 1363 Entries
bizventures - 1083 Entries
maddogmike - 983 Entries
scottrohn - 881 Entries
joingail - 859 Entries