...this one is for SADIE
I know that you are collecting Englehard Panner rounds, this is the latest installment:
PANNER #9
I should watch the series in detail, I could likely figure out what I have here. It is a 1982 in plastic, and on the off chance that it is the original wrapper, I am leaving it in there.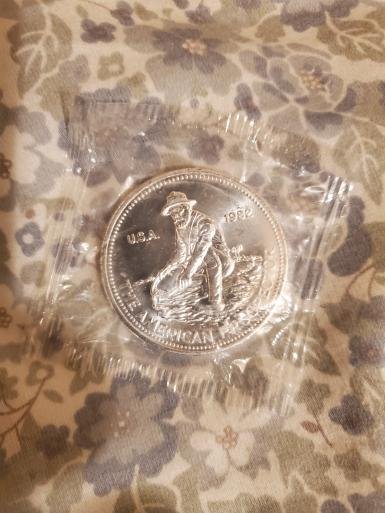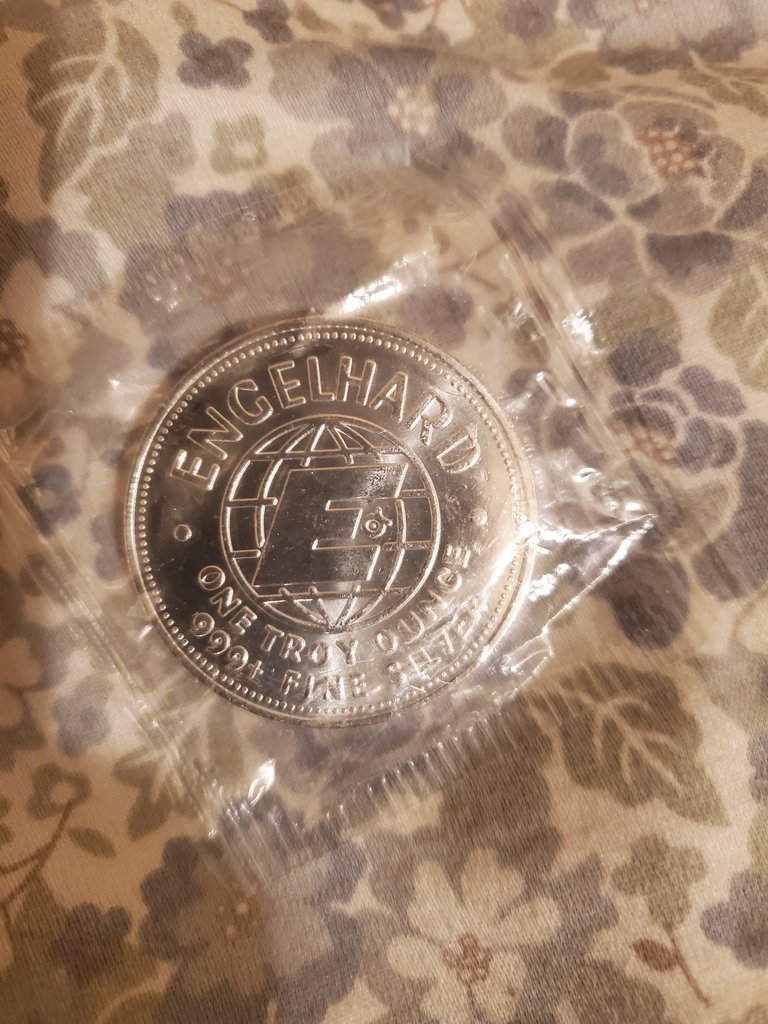 I bought this as an oddball single, it was not part of a set or a special trip. I was jsut seeking deals and I got it along with another odd piece: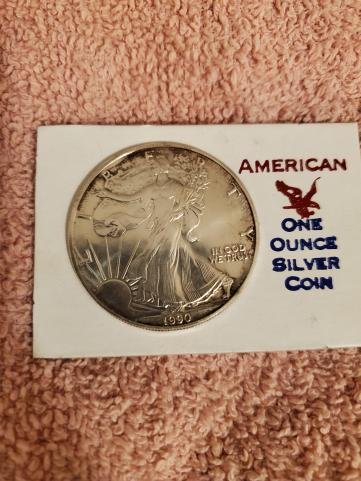 I say it's an odd piece because it makes me thing it was possibly packaged for a foreign market or put in that slab and it has a plastic case also, not shown... These types of presentation cases usually add a lot of extra cost to the price of the retail item. Of course, I usually just pay SPOT for these. I get them at places that buy from private sellers. So they sell for Spot. An old friend and his wife had a jewelry store for several years, and they would sell to me at a very good price. They paid 70-75% of Spot to walk in sellers. They bought a LOT of Silver and Gold that way. I would go in maybe once a week and buy most or all their silver. The $5 Indian Silver Certificate (won by @summertooth in a Monster Raffle!) was purchased there.
That about does it for...
TFTV #1
More next time, I have literally thousands of pieces... a lot of it is Constitutional Silver, don't call it JUNK unless you want this guy to have a talk with you!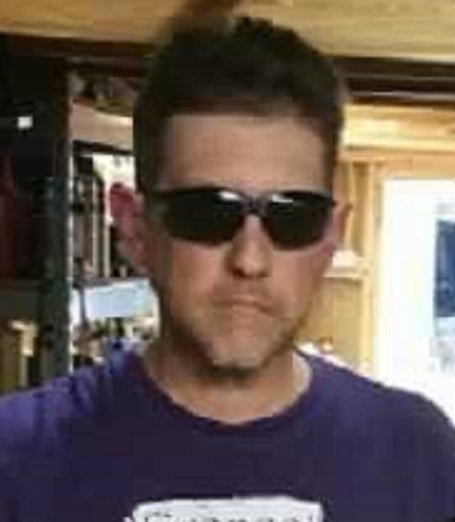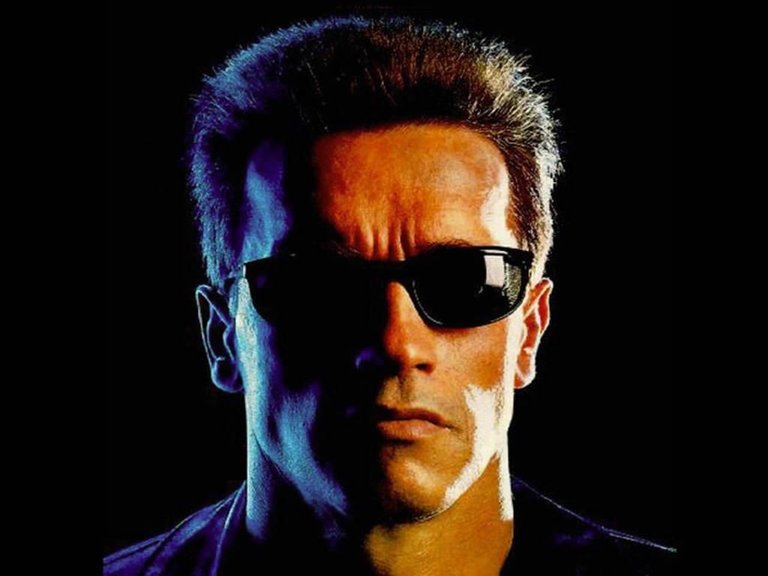 lolZ