Hello and welcome to this SPinvest post
SPinvest is a tokenized investment fund/club for all users of social blockchains. Everyone is welcome! The concept of SPinvest is to get rich slowly by using time tested methods of earning, saving and compounding long term. This lets SPinvest offer an ROI of 20% per year on SPI tokens. We encourage long term investing on and off the blockchain. We hope someday everyone will HODL some SPI tokens that can be bought directly from @spinvest are through the steem-engine are dex.steemleo exchanges.
.
---
Blurt?
.
What's this?
Have seen about this, are you aware?
STEEM is hard forking on the 5th July, do you know this?
No content is being carried over, no accounts barred from the airdrop
I don't know much about this BLURT. I spent some time on their discord trying to gather information but all i was told was BLURT would be better than STEEM and HIVE put together. To be fair i don't think any of the devs were online at the time and my questions were being answered by clueless fanboy's. I was given a link to BLURT's GitHub which answered a few questions. Yesterday i seen some video interview hosted by @icantremember with the founder of BLURT are one of the guys who work on it. I'll be honest, they talked more about other blockchains and compared them to STEEM. I sorta gave up after about 30 minutes of watching because there no useable information being offered, they did not seem to be talking about BLURT directly, there was a lot of what if's and we could be but no solid information other than HF23 forced BLURT to screenshot the STEEM wallet balances early. Maybe im thick and what we're talking about just went over my head but to me, they were talking about DPOS.
Anyways, im guessing they can't mess it as much STEEM are HIVE. If they keep out of the policies, they prob come out a winner. Shit sticks to shit.
DO you know everything about BLURT? What're your thoughts? SPinvest will receive 40K BLURT and i guess power them up to BLURT POWER so we earn some BLURT curation from BLURT voting on the BLURT chain.
---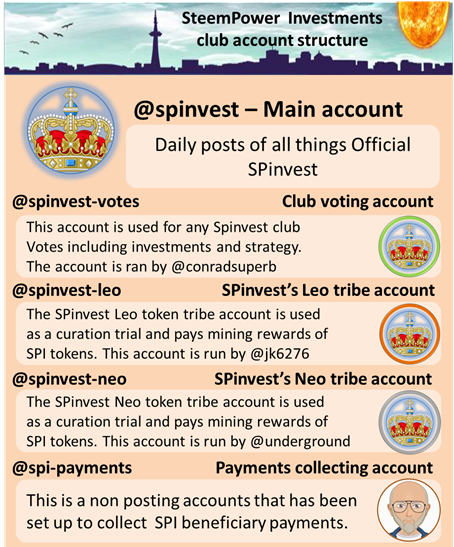 Show support to SteemPower Investments through it's Patreon Page
Click here to join the SPinvest community over at beta.steemit.com (Steemit Communities)
.