Hello and welcome to this SPinvest post
SPinvest is a tokenized investment fund/club for all users of social blockchains. Everyone is welcome! The concept of SPinvest is to get rich slowly by using time tested methods of earning, saving and compounding long term. This lets SPinvest offer an ROI of 20% per year on SPI tokens. We encourage long term investing on and off the blockchain. We hope someday everyone will HODL some SPI tokens that can be bought directly from @spinvest are through the steem-engine are dex.steemleo exchanges.
.
---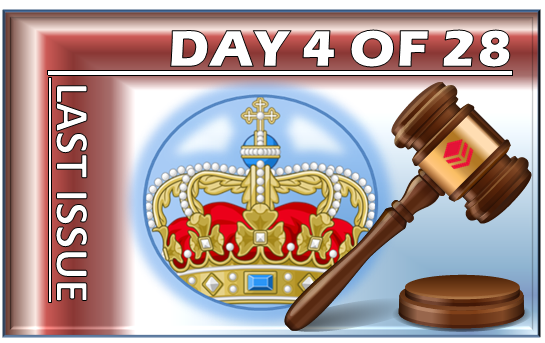 SPI token auction
SPinvest holds 3000 SPI tokens that are leftover from when we hard-capped the token to 100,000. These 3000 SPI tokens are the last tokens that will be offered for public sale. If you are looking to get yourself some SPI tokens are you wanna stack more, this will be the last time SPinvest will ever issue tokens publicly.
Knowing that new people have found out about SPinvest since it moved over to HIVE. With this in mind, i have decided to split these tokens into 29 lots of 100. Each lot will split into 5 batches of 20 SPI tokens and auctioned off each day for 29 days. By auctioning off small batches over 4 weeks, we give everyone the opportunity to get involved.
---


Today, @spinvest is auctioning off 5 batches of 20 SPI tokens. You need to bid quickly and make sure to check back that you've not been outbid as each auction only lasts 24 hours. Each day bidding will start at that days price round up to the closest 0.05 HIVE with the top 5 bids winning at the end.
Each day until the sale if over, SPinvest will upload a new auction post at 10 pm BST.
When a new auction begins, the last one ends (5 minutes before)
If you would like to be part of the auction and try and bag yourself a batch are a few batches of SPI tokens, all you have to do is comment in this post with your bid amount in HIVE and how many batches to would like to try your luck on. Make sure to check back at around 9pm BST to snipe those that have outbid you and make sure you win the auction.
Place your bid in the comments below including how many batches (x1, x2, etc)
Bid amount must be increased by a min 0.05 HIVE to qualify as a higher bid
To increase your bid, simply edit your comment to an increased amount
No limit bidding, If it ends with a 0 are 5, you can increase by any amount.
TOP 5 bidded amounts by the time the next days auction is uploaded wins
.
.

Examples of how the action can go
An easy one to get started


Lets add in a few more bidders


Make sure to check back and make sure your bid is still winning
Winning Bidders
Winners from yesterdays auction can be seen in the table below (well done)
Winners will have 24 hours to pay after the auction ends (pay me)
Winners will receive SPI tokens within 12 hours of paying (transaction complete)
Losers will be sad but are more than welcome to try again in today's auction
Non-paying bidders
Non-payers will be added to the naughty list and banned from future auctions. Further actions will happen of bidding abuse continues.
---

Make all payments in HIVE to @spinvest
.
.
.
---
FEEL FREE TO REHIVE THIS POST

STARTING BID - 1.85 HIVE
---
What are SPI token worth?
Each SPI token is 100% backed by liquid assets. We use these assets to generate an income with 50% going towards paying token holders a weekly dividend and the other 50% into token growth.
The proof is in the pudding they say, check out SPinvest's lastest weekly earnings and holding report. Check through this accounts posting history, there's a wealth of information in there but more importantly, there is 1 year worth of evidence that SPinvest's current model is working better than projected.
CLICK HERE for this weeks report
---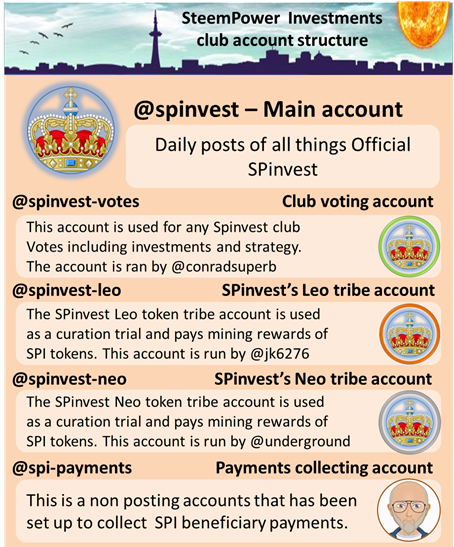 .
SPinvest's content is contributed by @silverstackeruk, @underground, @no-advice, @metzli and @taskmaster4450
Today's post comes to you from @silverstackeruk
FOLLOW @spinvest to see our daily posts