Hello and welcome to this SPinvest post
SPinvest is a tokenized investment fund/club for all users of social blockchains. Everyone is welcome! The concept of SPinvest is to get rich slowly by using time tested methods of earning, saving and compounding long term. This lets SPinvest offer an ROI of 20% per year on SPI tokens. We encourage long term investing on and off the blockchain. We hope someday everyone will HODL some SPI tokens that can be bought directly from @spinvest are through the steem-engine are dex.steemleo exchanges.
.
---
Good Saturday everyone, its the end of the end once again and time to show this weeks earnings and SPinvests current holdings. This week's earnings are down around 100 HIVE on last week which the main source being that SPinvest never posted for 2 days last week. This cost us 60 HIVE in post payouts and will cost us 30HIVE next week as we will miss 1 day this week. This is happening due to the time difference of club members that produce posts. I think it's all sorted now and we should be enjoying 600+ HIVE weeks soon again. Dcity earnings are down 40 HIVE but we still earned 120 HIVE which is amazing. Everything else is about the same as last week.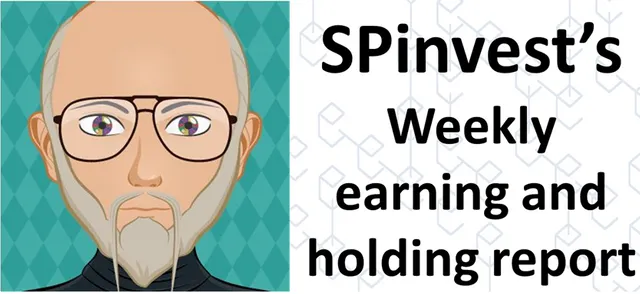 In holdings, our silver has finally become profitable, our Tether and Bitcoin balances are still growing by $14-15 and 0.000716 BTC ($6.58) per week which is worth almost 100 HIVE in passive income.
You will see that the SPI token price has fallen to 1.89 HIVE. This is a good thing, we want the price of the SPI token to be as close to 1 HIVE as possible. I have explained a bunch of times before but everyone still thinking that when the SPI token price increases, it's a good thing. It is good if your end goal is HIVE but I think most investors end goal is dollars/pounds/euros. Last week the total fund was 192k HIVE worth $39,800. This week, the total fund is 184k HIVE worth $42,000.
When the dollar price of HIVE falls, our off-platform investments are worth more valued in HIVE. This pushes up the SPI token price but the actual fund is worth less in dollars.
When the dollar price of HIVE increases, our off-platform investments are worth less valued in HIVE. This pushes down the SPI token price but the actual fund is worth more in dollars.
Anyways time to copy/paste the charts I've working on the past hour. Earnings will better next with 1 posting day being missed, and fingers crossed we will be back to 7 day posting the week after.
---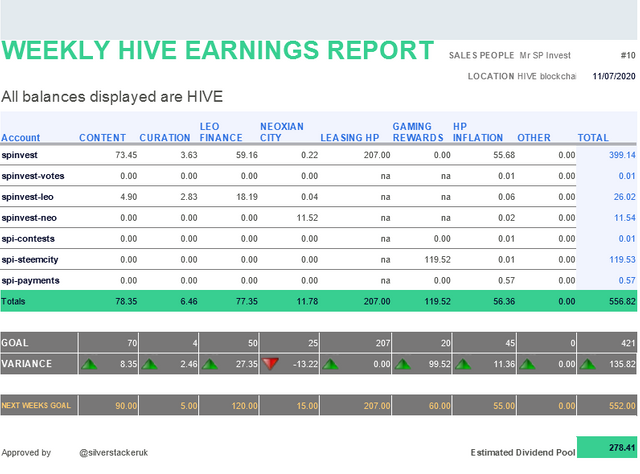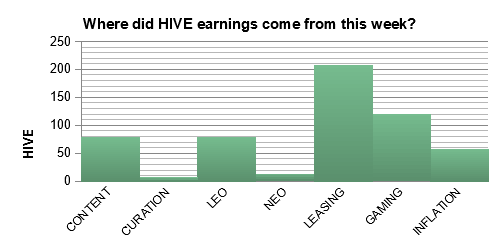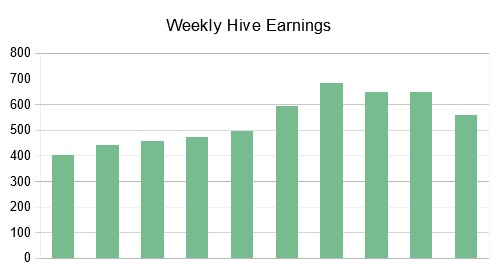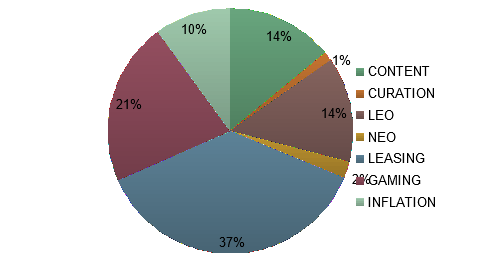 ---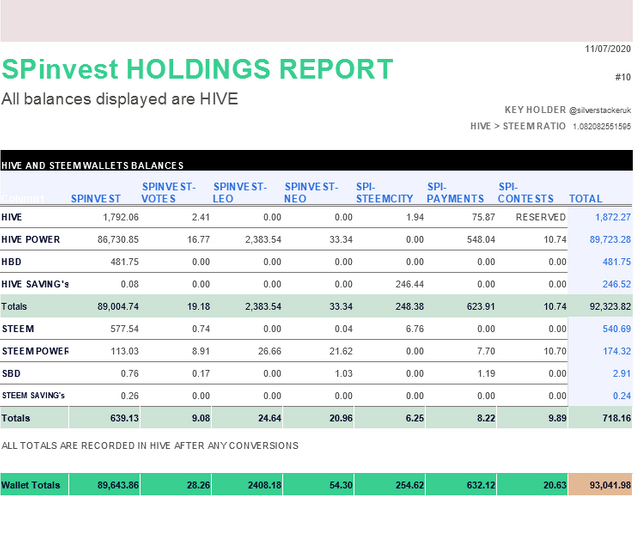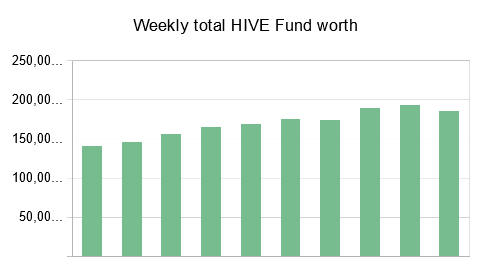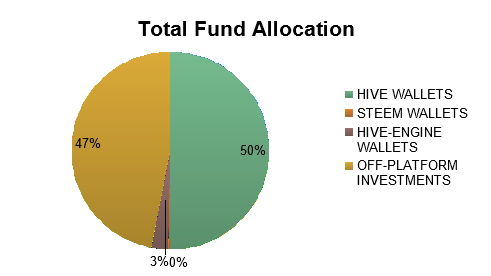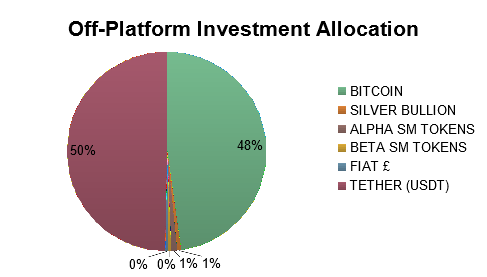 ---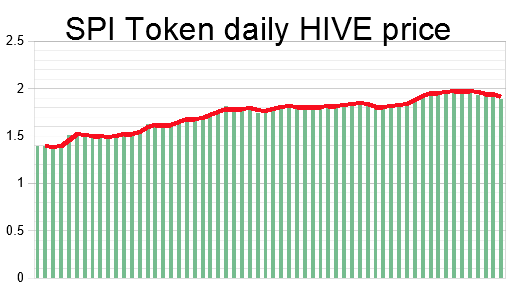 ---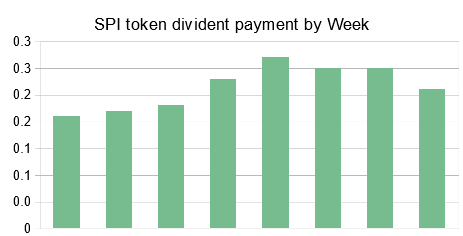 ---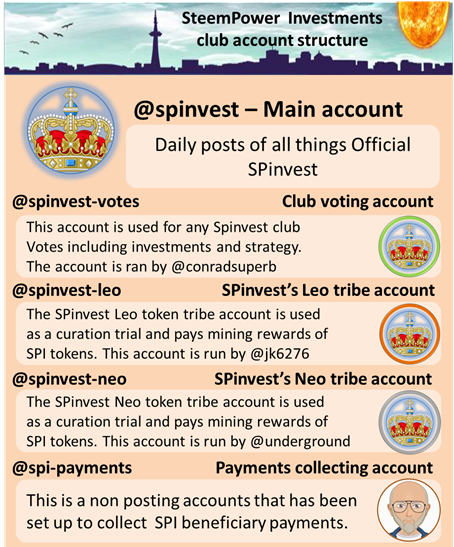 .
SPinvest's content is contributed by @silverstackeruk, @underground, @no-advice, @metzli, @taskmaster4450 and
Today's post comes to you from @