Hello and welcome to this SPinvest post
SPinvest is a tokenized investment fund/club for all users of social blockchains. Everyone is welcome! The concept of SPinvest is to get rich slowly by using time tested methods of earning, saving and compounding long term. This lets SPinvest offer an ROI of 20% per year on SPI tokens. We encourage long term investing on and off the blockchain. We hope someday everyone will HODL some SPI tokens that can be bought directly from @spinvest are through the steem-engine are dex.steemleo exchanges.
.
---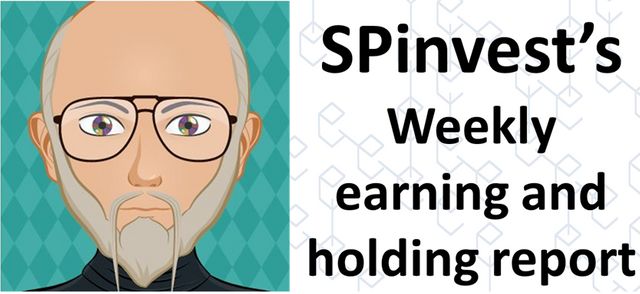 Hello everyone, we SMASHED IT!!! This week we have earned more than 500 HIVE thanks the price of LEO continuing to increase. We are receiving extra post rewards from spinvest-leo which also boasted LEO earnings more so double whammy. We have not just crossed the 500 HIVE mark, we rubbed our bums all over the 500 mark and earned over 590 HIVE so........juciy dividends this week folks.
On the holdings side of things, we are smashing it. SPinvest now owns 1 full Bitcoin and around $7500 of Tether earning $1.70 (6 HIVE) a day in interest. We have 1 more STEEM power down coming worth about $2000 and were done with that. We're holding around 15k LEO token, almost 140k NEO and our Dcity is growing nicely and starting to produce a decent daily income. Things are going good.
SPinvest last 2500 SPI tokens
We still have 2500 SPI tokens to issue and the plan was to do a flash sale but a few have suggested holding auctions instead and sell them in blocks of 50 are 100's. I like this idea so I'll throw something together and release a post next week about it. The last 2500 SPI tokens will be auctioned off in some way with all monies being powered up.
---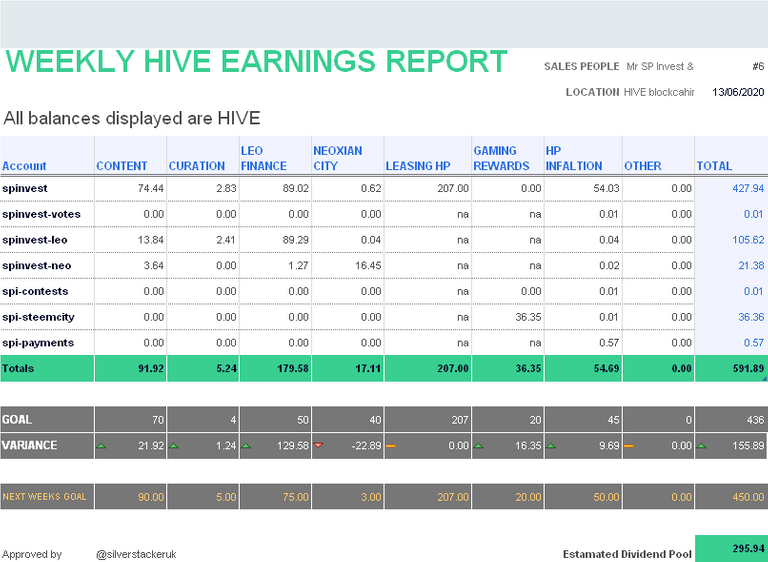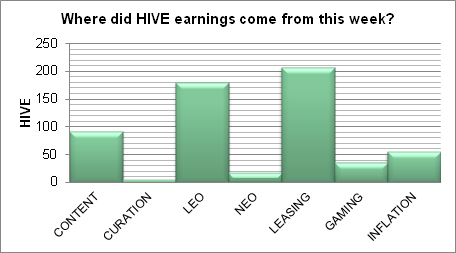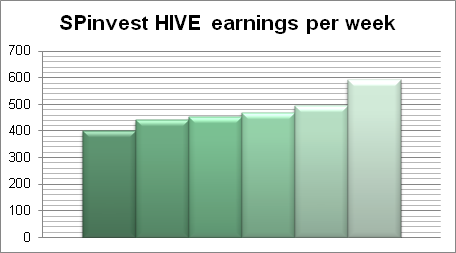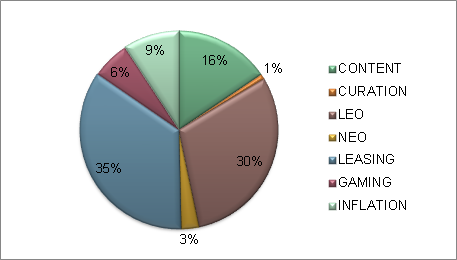 ---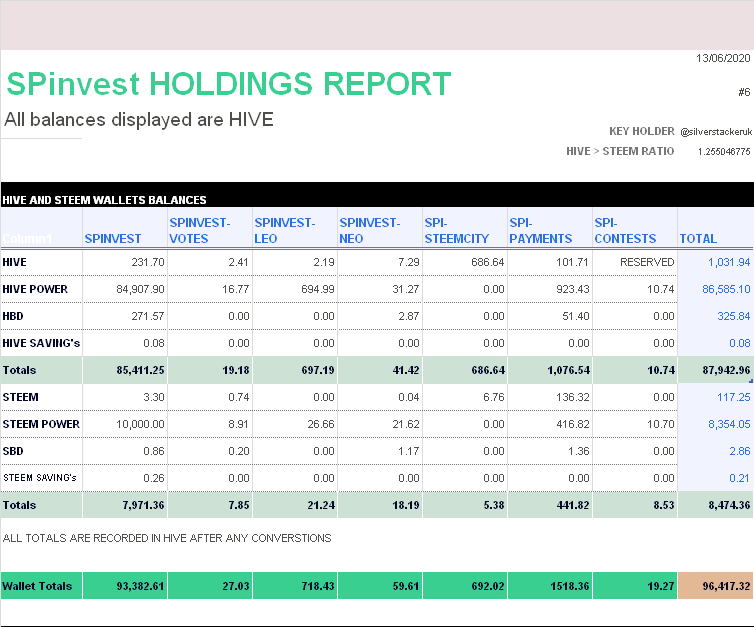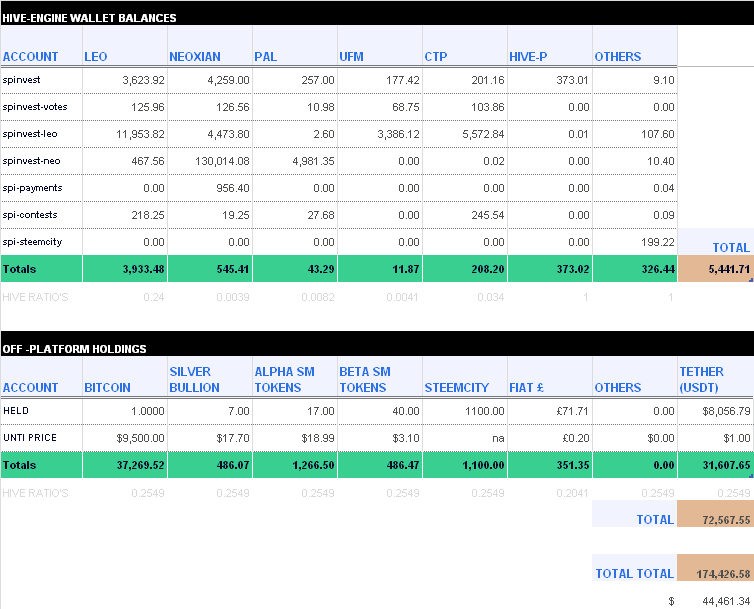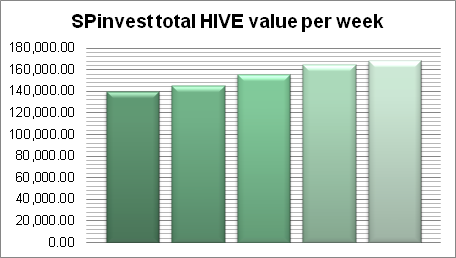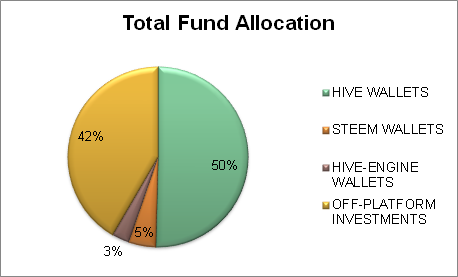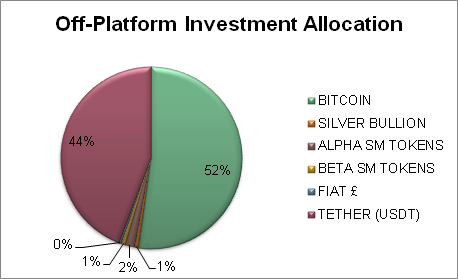 ---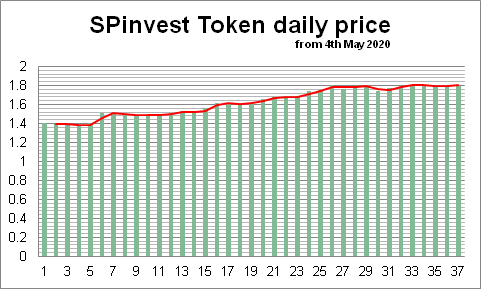 ---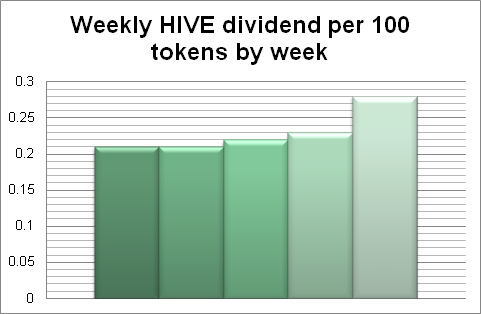 ---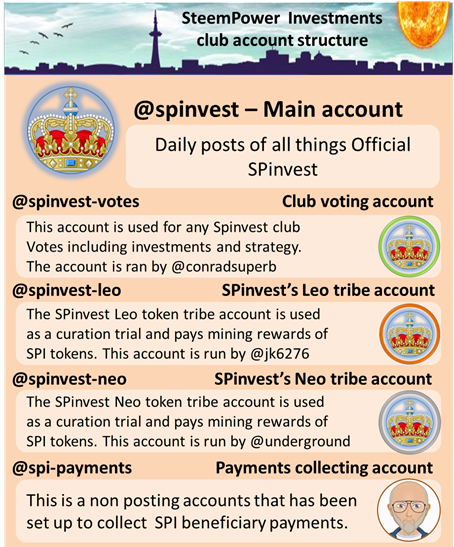 .
SPinvest's content is contributed by @silverstackeruk, @underground, @no-advice, @metzli, @taskmaster4450 and
Today's post comes to you from @silverstackeruk