We've all been here, I usually push thru and keep rolling on, but not this time. I won't entirely 'leave' but I must take a break! You MIGHT Find me on Discord...
💪UNDY😎INDY👍#7534


or
underground#7534
I did get a big laugh today on my Crypto.com account, here's the $2.5 Million Dollar Screenshot 🤣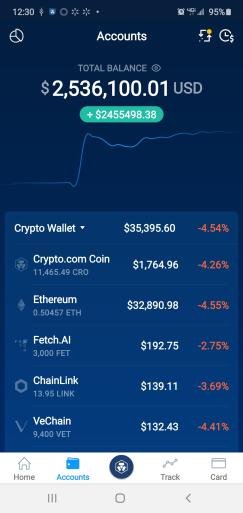 Yes I did try to cash it out, flash spike or w/e but it did not work.
I'm taking some time off, I have elderly parents who are both in poor health and they BOTH need me a lot. At least I am not working, drawing the unemployment plus the bonus bucks helps a lot, and seeking new work.
WHEW!!!
😳🤦‍♂️😰